Sacked Valencia coach Pellegrino criticises decision
615 //
03 Dec 2012, 14:28 IST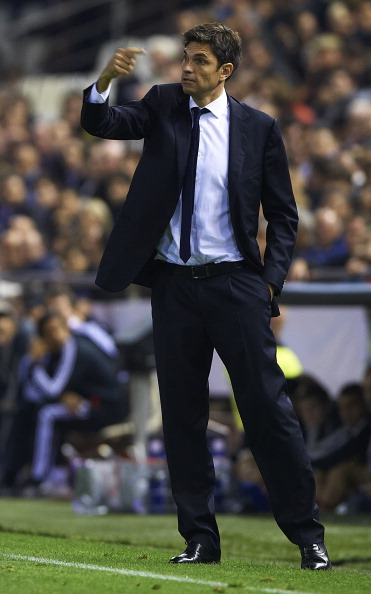 Madrid, Dec 3 (IANS): Former Valencia coach Mauricio Pellegrino criticised the club's decision to sack him from his post after just 14 league matches in charge of the club.
Pellegrino was relieved of his duties Saturday night by Valencia president Manuel Llorente shortly after his side crashed to a 2-5 home defeat against Real Sociedad, reports Xinhua.
The result leaves Valencia, who under Pellegrino's predecessor Unai Emery had finished in third place for the past three years, in 12th position in La Liga with 18 points following five wins, three draws and six defeats in the domestic competition.
Pellegrino has qualified Valencia for the last 16 of the Champions League but the hostile reaction of the fans in the Mestalla Stadium after the defeat prompted Llorente to end his brief tenure at the club, although Pellegrino believes the president caved in to pressure.
"I consider it to be unfair and I don't agree with it," said the now-former coach in a press conference Sunday.
"I think it is the product of a moment of temper and fear of the situation but that's football and that's what we live with. The team was only four or five points from the objectives we had set in the league, we were going to play to finish first in our group in the Champions League and we are still in the Copa de Rey. That is the present of this team," insisted Pellegrino.
"The last two league defeats (Valencia lost 0-4 in Malaga last weekend) is temporary, but other Valencia coaches, Hector Cuper and Rafael Benitez, have seen protests and ended with the fans feeling proud of their team," said the man who also spent several seasons as a player at the club.
Valencia are thought to be negotiating with former Roma coach Luis Enrique and Ernesto Valverde, who left Greek side Olympiakos at the end of last season.