Scout report: Moritz Leitner
1.30K //
07 Mar 2013, 12:04 IST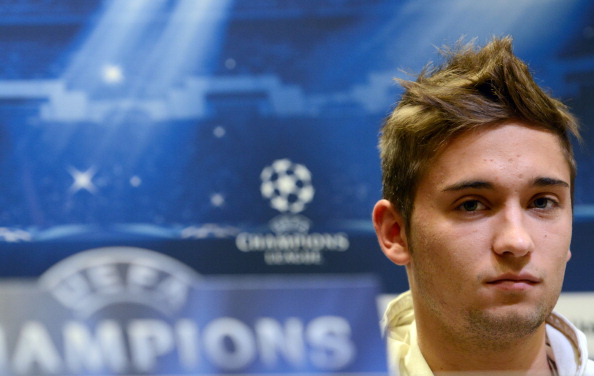 Moritz Leitner is one among many of the young players that Borussia Dortmund turned towards as they sought the of the youth to overcome their financial battles and give the fans a reason to cheer. When Jurgen Klopp joined the then-maligned German club, the task at hand was enormous. Having acquired the reins from Thomas Doll, who led the team of the 'Yellows' to a disappointing 13th place finish before finally getting the sack, Jurgen was not provided with adequate transfer resources, and at a time like that, it was his decision to turn to youth. If past evidence was of any help, teams whose players were young and athletic always won over the far more experienced ones. Mario Gotze, Ilkay Gundogan, Marcel Schmelzer and Matts Hummels lead the Borussians to believe that miracles are possible, as a team with no hope at the end of the 2010 season ended the 2011 season as winners of the DFB Pokal – one of the many trophies that Jurgen has managed to win in his successful spell with the club.
Moritz Leitner has had to take to the bench since the arrival of Marco Reus, and the stellar performances of Ilkay Gundogan and Sven Bender haven't helped his cause either. But when presented with an opportunity, he takes his chances with arms wide open. His ability to dictate the game from deep is what's prompted the pundits to compare him to Bastian Schweinsteiger.
This season, Moritz has struggled to break into the first team, as he's amassed only 14 appearances.
Having first played professional football for a local team called FC Unterföhring in the district of Munich, his coach decided him to take him to a trial at 1860 Munich. The first team coach was very impressed with his work rate and skill set, and he was signed immediately.
Jurgen Klopp is known as a man with a keen eye for spotting talent out of nothing. He had a day off and decided  to go watch a DFB Pokal match between 1860 Munich and SC Verl, which ironically was Moritz Leitner's debut game for the home side. He was very impressed with the young German, and it just took him 17 games into his senior season to be snapped up by Borussia Dortmund.
Successful loan spells later on at Augsburg helped him develop his game and he was soon dubbed as the next best thing by the pundits. His main highlight of this season was the UEFA Champions League game against Manchester City, where he tamed the City midfield with his passing and quick movement. He and Gundogan ran the game and made City look like Europa League hopefuls, as they could do nothing but watch these two talented German midfielders run the show.
Looking at the midfielders that Klopp has at his disposal, it comes as no surprise that Leitner has been made to wait for his chances. But he's still 20 and could very well be the back-bone of the club after their legend, Sebastian Kehl, finally decides to call time on his career.
His style is that of a stereotypical German midfielder – calm and composed on the ball. No signs of any hesitation in-spite of being put under a lot of pressure is one of qualities that makes him stand out from the rest. He's versatile, often being made to play as a winger in recent times. However, the area on the pitch where he could actually make a mark is in defensive midfield. His shooting ability is as good as his slick passing and movement. His style is orthodox – similar to his German mentor, Bastian Schweinsteiger.
His build is not something that every defensive midfield aspirant would want. Standing at just 5'9", his tiny frame could be a major concern over his position as a DM. His frail frame doesn't intimidate the opposition, and he's dispossessed whenever involved in a 50-50 tackle. However, his manager has immense faith in him and is sure that he can do well.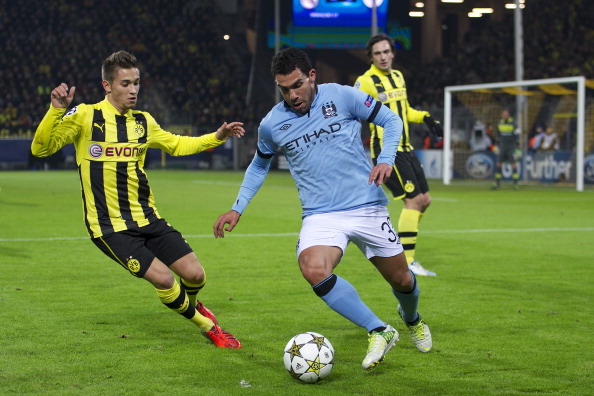 In-spite of featuring in far fewer games than he would have liked this season, his statistics are very impressive.
In the limited time he's had, he has been attributed to creating a chance once every 40 minutes. His tackling success rate is a whopping 72%; his passing accuracy is a commendable 83%. These stats prove that he's tactically sound. Having a pop every now and then is another one of his traits, and a shot accuracy of 72% is surely worth the effort. Having said all that, it's a real surprise to note that he hasn't yet scored in his senior career. Another statistic states that he's been directly/indirectly involved in 12 of Dortmund's goals this season; given his playing time, that is a very impressive statistic. He does have a few flaws, as already discussed above, but his ability outshine the flaws by a country mile. A few tweaks need to be made, but apart from that, he's a raw diamond waiting to be moulded into an elegant final product.
However, the million dollar question remains – is he at the wrong club at the wrong time? He's helped them develop, no doubt, but the very fact that Kagawa's departure led to the signing of Marco Reus suggests that he's going to have to waste his developing years by watching the team from the bench.
A few of the clubs where I see him playing in the near future would be Manchester United in England, Atletico Madrid in Spain, or AC Milan in Italy. Premier League teams such as Southampton or Swansea City would also be a learning experience for this very talented German. You might not have heard a lot about him now, but he's sure to make a name for himself in the future.