Scout report - The best 19-year olds in the game today
4.91K //
21 Mar 2013, 21:38 IST
At the ripe age of nineteen, many teenagers would be cursing their workload in college and about the little time they would get to spend in peace. Some would probably be preoccupied deciding their next holiday destination, and some would just be whiling away precious time in deep slumber. But then, there are some who are carrying the hopes and expectations of a million people, who pay to watch these young men week after week. Yes, these 'young men' are none other than the present day wonderkids of the footballing world, who are expected to set the stage ablaze and put their names up in shining light.
Here's a look at some of the 19-year olds who have already become the talk of the town: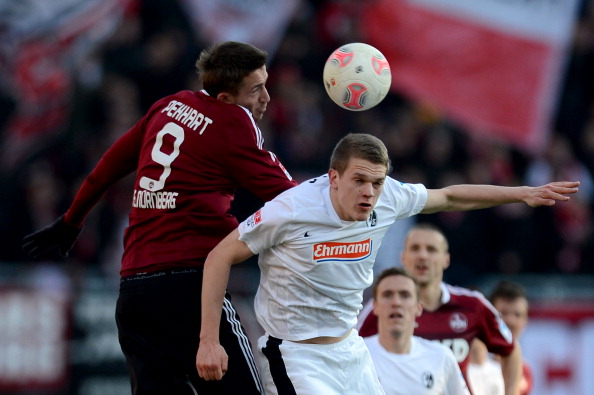 When Cristian Streich took over the reigns at the Mage Solar, Matthias Ginter was nothing more than an utility man in Freiburg's U-19 setup. Now, he is an indispensable figure at the heart of defence for the club from the black forest. Promoted to the senior squad at a time when his club were in the doldrums,the lanky defender has not taken much time to settle in and stamp his authority on German football as one of the hottest prospects in the country. Last season, when Freiburg were struggling to stay afloat in the Bundesliga, Streich's tactics, along with the genius of players like Ginter ensured that his team remained a part of top flight football in Germany.
This season has somewhat been a fairytale for Ginter and his side. Until his injury in late October, the 19-year old was arguably the best defender for Freiburg. Besides being an astute defender, Ginter is equally adept in plying his trade in midfield, most notably as a box-to-box midfielder. Not to mention, he started his career off as an attacking midfielder. In fact, Streich handed him his senior debut as an attacking midfielder.The phenomenal development curve of the teenager has made national team coach Joachim Low stand up and take notice of the capabilities of the supremely talented player from the Breisgau Brazilians. Whether he makes it big at the highest level is a different question altogether, but going by his talents, it would only be a tale of misfortune if the world didn't see Matthias Ginter turn into one of the stars of German football in the future.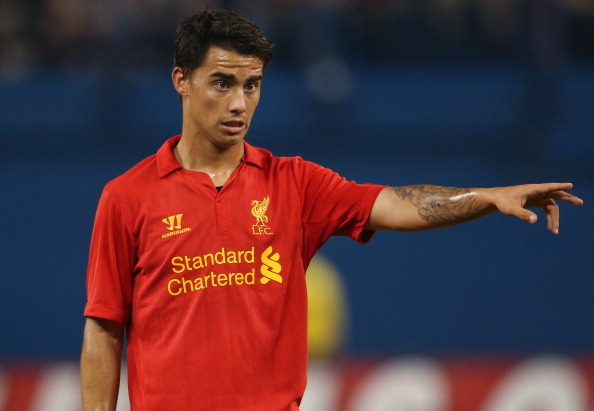 With 11 players leaving Anfield in the summer market, Liverpool's appalling lack of depth in the attacking department was clearly evident to all well-wishers and critiques of the club. With only Luis Suarez, Fabio Borini and Stewart Downing the recognized attackers, it was time for the academy lads to step up. Rodgers called upon the services of young Raheem Sterling and Fernando Suso to cover for them in the absence of attacking options, and ultimately, the two ended up getting a fair chunk of first-team action.
Despite the club's shambolic start to the season, Fernando Suso, the young attacking midfielder, was one that caught the eye of many. An extremely talented midfielder, whose technical ability on the ball is somewhat of a novelty for someone his age, Fernando Suso has rapidly risen through the ranks at Anfield under the watchful eyes of Rodolfo Borrell and Pep Seguera. Comparisons to members of the current Spanish side have been inevitable, but these have not weighed down the young midfielder, who seems destined to become one of the jewels of Spanish football, according to former coach Quique Gonzalez.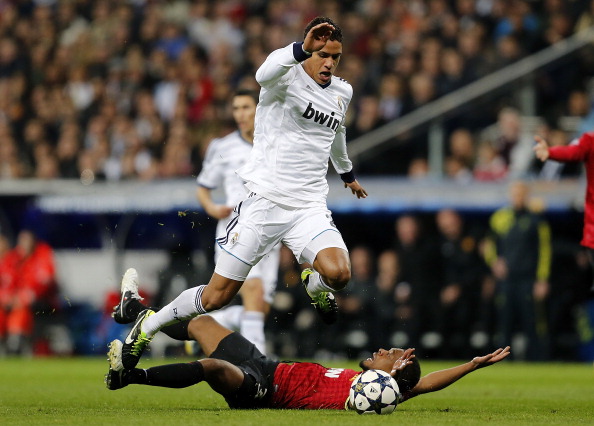 When Zinedine Zidane recommended the signing of Raphael Varane from Lens for a fee of £9 million, he promised that the youngster would be the best centre-back to come out of France since Laurent Blanc. But little did Zizou know that the robust defender was adamant to prove his statement correct in such short notice! Varane's performances over the past 4 weeks could easily trick someone into believing that the French centre-back is at the peak of his powers. But the truth stands that Raphael Varane is actually just 19 years old!
Standing at 1.91m, the French defender is well-built and has a powerful presence. But there is nothing cynical about his game (unlike those of some of his teammates). He does not dive into challenges, like all blood and thunder defenders, and neither is he the demonstrative guy that his partner in defence is. As a commentator pointed out:
"Varane is a veteran at 19."
Sid Lowe, in one of his works, points out:
"In three games against Barcelona and one against Manchester United, Madrid have been unbeaten. The absence of Ramos and Pepe appeared to be a huge problem but it turned out to be a discovery."
It is hard to come across a player of his age possessing a head as cool, and an influence as calming as that of Raphael Varane, but having said that, it would be even more difficult to find a talent as pure and exquisite as the French youngster either.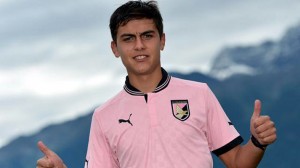 For any inspiring talent that comes out of Argentina, the first tags assigned to him are that of the 'Next Messi' and the 'Next Maradona'. Fortunately, Dybala has a new idol to look up to – Mario Kempes. The talent of the boy can be well measured by the fact that Europe's big clubs circled around liked sharks for his signing even though Dybala had not made a single appearance in Argentina's first division. He spent his only season as a senior footballer with Instituto in the Nacional B, Argentina's second division. Though Dybala might not yet be on the same level as some of the above-mentioned names, he surely has the talent and the ability to include himself in the top bracket of world football, 10 years from now.
Here's what his former coach, Fransisco Buteler had to say about the Argentinian hitman:
"In the 15 years I've been working with youth teams he is the most outstanding player I have seen; he has all the attributes of a complete player," he said. "He is skilful, has the ability to lose two opponents with one move, he has a very good shot and great vision. In the position he is now he is a goal-getter. He wanted to play as enganche (playmaker), we convinced him [to become a striker], he was called up to the first team, and now he is reaping the rewards. He is a very humble kid."
In the past decade, Argentina has produced some marvellous strikers, and Paulo Dybala might just etch his name on that illustrious list in the near future.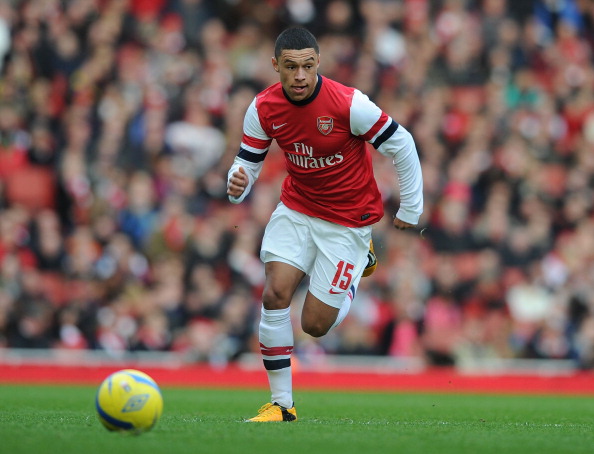 Hailing from the famous youth academy of the Saints , Alex Oxlade-Chamberlain is arguably one of the best English talents going around. There is a certain level of maturity to his game, just like Raphael Varane's, and going by his stellar performance against AC Milan last season, he can become one of England's best players in the near future. A strong runner with terrific vision, Chamberlain's versatility is his forte. He is capable of playing out wide, as well as an attacking midfielder, or even a central midfielder if required.
Though the 'Ox' has gone off the boil in his second season at the Emirates, there are not many who doubt his talent and determination – the combination of which will make the English winger touch great heights as a footballer. England's golden generation failed to do anything of note during its peak, and it'll be interesting to note whether or not if the next crop, led by Oxlade-Chamberlain, can turn the tide around.
Do you think there is someone missing from this list? Drop in with your views..