Scouting Report - Theo Walcott
1.03K //
07 Nov 2012, 16:43 IST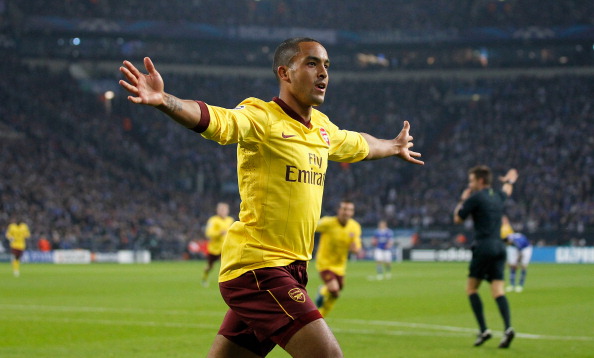 If there is one thing that defines Theo Walcott's game, it has to be his quickness and acceleration on the pitch. His form has been great of late, so expect Arsenal to try and get a higher fee for their pacy right winger.
A Central Role
Now the question I'm begging to know the answer to: are Liverpool prepared to give Theo Walcott the central role that he has been begging to play in at Arsenal. After all, it is why his contract extension has been delayed and negotiations stalled. Perhaps it is slightly about a higher amount of money, but I reckon he just wants to feel like a main man in the team.
Brendan Rodgers recently came out in his post-match conference against Newcastle United saying that Suarez had a wonderful day in the office in the 'false nine' role. If the plan is for Suarez to retain that predominantly central (although he drifts in and out into spaces), where will Walcott fit in.
I just don't think that we have a confirmed spot for him at the spearhead of the attack. In all honesty, his blistering acceleration and top speed would be better suited for the wings.
Strengths
Apart from having speed and acceleration comparable to that of a national sprinter, Walcott has got a good work rate in him. He tracks back fairly well, and will stop opposition attacks. Give him the time and space, and he can finish the job as well, as displayed in his past few matches in the Arsenal shirt.
Additionally, the ex-Southampton academy graduate is often deployed to try and create the space for his teammates. His pace draws multiple defenders to try and contain him, which allows for clever runs around him.
Weaknesses
If there's one thing Walcott lacks, it will be execution. His final ball can be frustrating to watch at times, with crosses, passes and shots sometimes going off tangent. That is why if Liverpool want to fix their specific problem (final ball to make clear cut chances, finishing), I don't personally think Theo Walcott is their man.
His decision making is especially poor as well. Did I mention that he comes with a huge wage hanging on his head? (although this will be covered by a Joe Cole sale, it is still a huge sum in excess of 100k a week that we need to fork out for the Englishman)
Style
As I mentioned before, he ain't much of a crosser. He's a direct and pacy winger that likes to take on opposition defenders head on. In honesty, he plays a bit like a more experiences Raheem Sterling. Very pacy, and he lacks the ability to make the correct decisions at times.
Cost
Walcott's contract is into its final year, so it will be a cheap deal in that respect. However, I cannot escape the fact that we could be making another Downing-esque transfer if we go for Walcott.
We can potentially snatch him from Arsenal for a deal of around 12 million pounds. However, there is the 100k a week that we have to pay as well, so we have got to keep that in mind.