Sergio Canales: The 'stop-gap' Golden Boy of Spanish football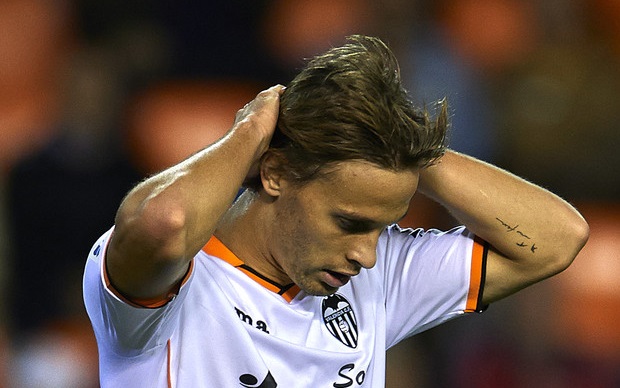 There was a sense of belief among the Valencia Faithful when the news came out that Sergio Canales was about to join the club from Real Madrid on a two year loan deal with an option to buy. Arguably the best young prospect at the time in the whole of spain , Canales had an aura about him. Sublime on the ball with great awareness , Technically excellent with a sweet left foot .
Everything was in place for this young lad from Santander to make a top player out of himself. Unfortunately, all these things panned out in the wrong way for the Cantabrian. Injuries have ruined his recent years. Notably the Cruciate Ligament Ruptures he suffered in the 2011/12 season.
It  actually never worked out for Canales at Valencia. Immensely Talented but sadly , injury-prone. Still 22 ,he needs to play regularly .Canales , when at Real Madrid was as highly rated as Isco(when at Malaga) and rightly so. The Real MAdrid effect obviously played a big part. Everyone knew that the Talent was there but that luck factor wasn't. Canales remains one of the best talents in spain .
It will be interesting to see Canales' development at La Real. He can be a top Midfielder if he's able to stay fit and remain consistent . Not to forget that a few years ago he was expected to hit it "Big Time" at the Estadio Santiago Bernabéu.The reported €3.5ml spent by Real Sociedad for Sergio Canales might prove out to be a Bargain in the near future. But for a player as talented as him , It's a risk worth taking. I personally reckon that he'd prove out to be a bargain.