Seven best signings in the premier league so far
4.07K //
02 Aug 2012, 13:34 IST
The  transfer deadline is getting nearer and nearer as we approach to the beginning of yet another Premier League season. Judging by the transfer activity in this window, the teams seems to be aiming for nothing but the league title. The preseason friendlies have given us plenty to ponder on the new recruits as well young players. Its just a matter of time before we can crown the season's best signing and the biggest flop after a detailed analysis.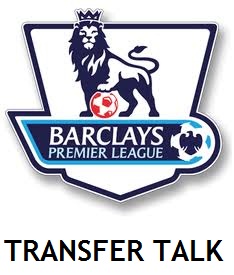 There have been plenty of new signings coming in and  players moving out in this preseason. All teams (except Machester City- SURPRISINGLY) have reinforced their arsenal to hold the fort. There haven't been a plethora of marquee signings, but certainly a few have made the right noises about joining a big Premier League club.
Here's a look at some of the top arrivals so far, and a brief overview on who can help their team challenge for the league title.
http://www.youtube.com/watch?v=m7qMwwEJ9wY&feature=related
I think this a great signing for Manchester United.  I was very impressed with his quick feet, his ability to hold the ball under pressure and his eye for a defence splitting pass, and he can play with both feet. Kagawa was amazing last season for Dortmund, I am very excited to see him perform ,once he is sync with the rest of the team. With Kagawa and Powell Man Utd's future is secured.
I'm sure Rooney will enjoy playing with him. And he may probably bring the title back to United. If the likes of Cleverley, Chicharito, Nani step up their performance then a title win is inevitable. Sign Moura, then Mancini would be sweating.
http://www.youtube.com/watch?v=lNGr9KUpPdI&feature=player_detailpage
Lets see how special he is, after flirting with so many clubs before joining Chelsea. Eden Hazard is the type of player who loves the attention, who wants to be the main man, who wants to be courted, so he needs to be treated well. The manner in which he went about auctioning himself was hilarious.
The hype has been generated, and the fans have flooded the Tweeter servers about his merits. Judging by the hype that surrounded his transfer, his stats looked promising, but were sub standard/lower when compared to Kagawa's. And then the fact that Bundesliga is tougher than the French Ligue is a point in Kagawa's favour. According to me, I think football players like Hazard are more about money and less about the passion for the game.
The battle between Kagawa v/s Hazard is surely going to be one of the entertaining face-off  in the recent Premier League era.
http://www.youtube.com/watch?v=n4xYEyUESyM&feature=player_detailpage
The debate rose after he joined Chelsea whether Lucas Moura is better player than Osacar. The general consensus in Brazil appears to be that Oscar is a complete player, but Moura has greater potential. Oscar seems to be like a raw version of Modric with similar attributes and a potential to improve. Oscar scores goals, he is good at delivering set pieces, makes the team tick with tidy passes, and he can play on the wings or as behind the striker.
Oscar looks class, but he is not the entertainer you expect a Brazilian to be, or who makes you stand up from your seat like Lucas.  He certainly possesses the potential to succeed, and I think he can end up as the best bargain in this transfer window.
http://www.youtube.com/watch?v=FdMrvA03EBM
At Swansea he was a big fish in a small pond. Eight million pounds for his transfer is a bargain, considering the inflated nature of the transfer market. He chose Spurs over Liverpool because they have ambition (and also money) and are more likely to break into the top 4 than Liverpool. Sigurdsson is a natural attacking midfielder, and rarely plays anywhere else but behind the striker in a 4-3-3 or 4-5-1 formation. Sigurdsson seems to be more of a direct threat, with his free kicks being one of his main weapons. He is a great passer, shooter, efficient in set piece, a dead ball specialist, and is technically brilliant. Looks a very confident player with a winning mentality, has already proven himself in the Premiership with a loan spell at the Swans.
http://www.youtube.com/watch?v=MgFKV6sfhPs&feature=related
He's got the skill. He can score goals as well.  And is very versatile and can play in a number of positions in defence. In addition to his goal scoring prowess, he is regarded as good reader of the game, he is calm on the ball with outstanding distribution from the back, which is likely to kick-start quick counter attacks as Spurs look to break at a good speed. Looks like a smart addition to the overall setup considering Ledley King's retirement.
http://www.youtube.com/watch?v=dHDffd4eEhA&feature=player_detailpage
A typical example of a player being signed to fir into a system. Considering that Brendan Rodgers has worked with Borini during his Chelsea and Swansea days, it seems natural for Borini to be a part of Brendan Rodger's new team. Borini's main strength doesn't lie in holding the ball up front, but in playing short passes and link-up play.
http://www.youtube.com/watch?v=mRumg9z2XOw
This is such a quality signing. Podolski is a proven talent with international experience, and a quality player whose stature can only rise. If RVP leaves Arsenal, I'd prefer to see Podolski playing as a centre forward, rotating with Giroud, and get another player in the Arshavin mould who can give Arsenal a bit more creativity in attack. The people who are writing Podolski off because of his performances in the Euros are shortsighted.
As I draw this to a close, it's not necessarily that these signings will hog the limelight, others can stake their claim as well. The likes of Marin, Amalfitano, Michu, Petric, Naismith, Snodgrass  and others can prove to be good signings.
Fetching more content...