Should Chelsea let Cole leave
1.16K //
13 Dec 2012, 01:10 IST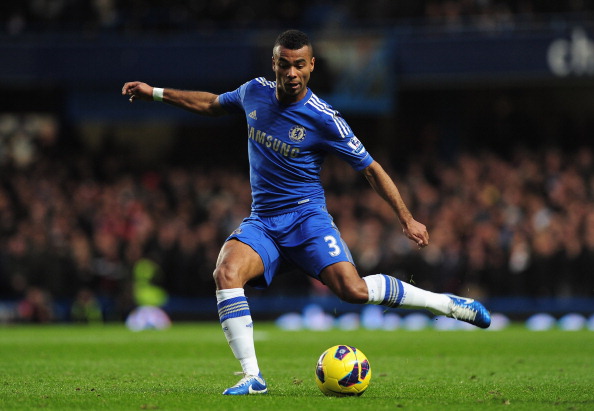 Having played for Chelsea since 2006, Ashley Cole has become a cult figure at the London club. He has always been one of the first names on the team sheet, underlining his role and importance on the field considering his performances are top notch. But off-field incidents have dominated recently, with contractual problems and his involvement in Terry's racism case against Ferdinand being causes of concern for both fans and the board alike. Not only this, but since Benitez's appointment, even he has come out to say that his future is uncertain.
When Cole switched the Red of London for the Blue, one of the major reasons he did that was for a significant rise in his pay, and this time, just as yet rumours are mounting over his move away from Chelsea, the reasons could be similar. With Chelsea intent on only offering him a pay packet that he currently enjoys, long term financial security will be instrumental in deciding Cole's future.
Not only this, his antics off the field have only added to the uncertainty. His recent rant on Twitter criticizing the FA hasn't gone down well with the Chelsea hierarchy. An internal disciplinary hearing had followed, with Cole issuing an apology to the fans and the FA. Off field matters have dominated games, and the Board might just want to get rid of all the reasons causing them. Recent reports have also included midfielder Lampard and captain Terry in the list of the exodus mid way or at the end of the season.
Along with these issues, the contractual situation of Cole has done no good either. With his current deal expiring in the summer, and Cole demanding a minimum of a 2 year deal, he looks set to leave as a free agent. This is something the Board will regret, as with FFP looming large, they need to make the most out of player sales. Also, the savings made by getting his significant salary off the wage bill will help the club's finances. Thus, such a situation might just force the Board to offload him in January, and as one of the best Left Backs, he can expect a long list of possible suitors at his door.
Thus, an exit could be on cards provided the off pitch issues are not solvable. Selling him, although will harm the squad, could induce a certain amount of harmony among the Club and fans alike.
On the pitch, Chelsea will lose a lot as Cole (turning 32 in December) looks to have that hunger left in him and as long as his performances don't dip, age shouldn't matter. He has been outstanding this season, both in defence and supporting the midfield. Players like Mata and Hazard play with relative ease down the left just because of Cole's quick runs while going forward and resolute defending when behind the ball.
His tracking back with absolute ease makes the defensive midfielder's role easier, especially with players like Lampard having difficulties adapting to the role.
With his pace and strength on the ball still intact, letting Cole leave now will make the Champions League winning jigsaw lose a piece. He reads the game well and is tactically astute. As far as injuries are concerned, Cole hasn't yet reached a point in his career where he needs to limit the number of games he plays.
Although Chelsea have been knocked out of the Champions League this season and are down the pecking order in the EPL, Cole has had little fault in it. As far his possible replacements are concerned, Chelsea has few in place. Although the emergence of Ryan Bertrand has been tremendous, his ability to play week in, week out as a crucial first team player is still untested. But he does have the ability to fit in the various roles given by the manager and provide a different dimension by being an extra man in defence.
He needs to grab any opportunity while Cole is out of the starting eleven (which happens rarely, as he has appeared in 188 out of a possible 235 games), and prove that he can be an apt replacement for Cole. Currently, though, he by not by any means experienced enough on the big stage to perform as consistently as Cole.
Thus, selling Cole for any amount of money will not be positive for Chelsea, because as of now, he is probably the best Left Back in the world.