Sneijder to leave Italy?
747 //
21 Dec 2012, 23:40 IST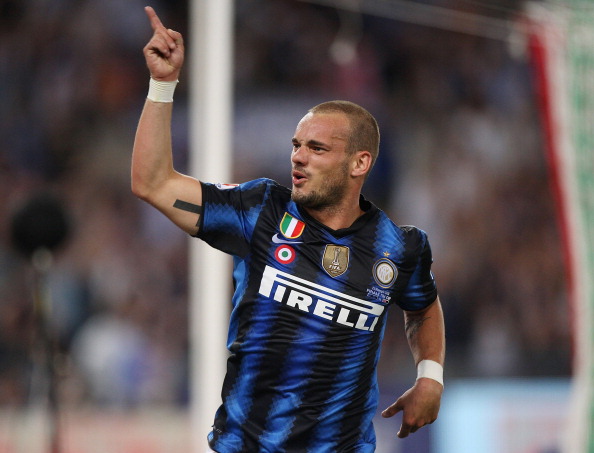 Yolanthe Sneijder-Cabau, the wife of Internazionale midfielder Wesley Sneijder, has revealed that they are preparing to leave Italy in January.
She said: "We are about to emigrate anyway, and that could happen in early January. We are looking for a nice place to start a family as I'm currently not that busy work-wise."
Netherlands international Sneijder, 28, was dropped by Inter after refusing to take a huge pay cut as they seek to reduce costs. He had been linked with Manchester United for several transfer windows but insisted he would stay in Milan.