Southampton 2-1 Chelsea: Southampton take advantage of awful Chelsea!
754 //
30 Mar 2013, 23:10 IST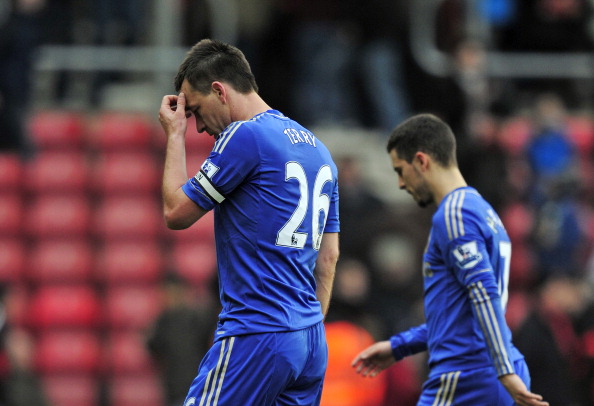 Chelsea blow it this afternoon and to be honest the players are as much to blame as Rafa Benitez in this one. Southampton were much the better side with possession of the football and made Chelsea pay this afternoon.
Rafa Benitez team selection left a lot to be desired. With news of Juan Mata ill with a fever and not available, he made the decision to put Eden Hazard on the bench and start with Oscar, Moses and Marin and it never looked like working.
Moses still hasn't reproduced the form he showed us before he left for the African Nations Cup, Marko Marin continues to struggle because of his total lack of involvement in the first team this season. Although busy, Oscar looked a different player as his flicks, tricks and one-two's never came off.
Frank Lampard and Mikel looked outnumbered in the middle at times and because of this, Southampton were able to find plenty of space in the first half. Jay Rodriquez was a pain in the backside all afternoon because of his work rate. Compare him to Fernando Torres today and anyone watching the game would tell you who won that battle.
John Terry scored his goal and looked as frustrated as I am this afternoon. Ivanovic looked rusty, Cech could have done better with both goals in my opinion and his kicking left a lot to be desired. Ryan Bertrand worked hard along with Cesar Azpilicueta but in forward areas struggled to make any sort of impact.
So once again we look to substitutions and Rafa leaves it too late again. Hazard on for Marin almost 20 minutes in the second half was too late. Ramires for Mikel after that was again too little too late and just as Chelsea are chasing the game, he takes off Oscar and brings on Yossi Benayoun as Demba Ba looked on from the bench!
This game was just as important as United and Kazan next week. Rafa and the players blew it with a second rate performance.
Chelsea looked a shadow of the side we have been watching in the last three weeks!
Credit Southampton for the performance and the result. Every single player was up for it and on their game compared to a Chelsea side that wasn't. They worked hard, used the ball better than Chelsea and created more chances than we did.
Awful from Chelsea today, it really was!
Carefree & KTBFFH!