Spurs planning to double up Gareth Bale's wages!
910 //
07 Mar 2013, 16:27 IST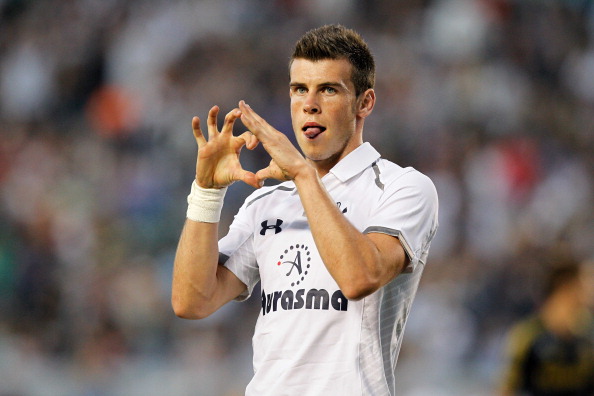 Daniel Levy is drawing up a 'double your money' £  million-a-year deal in a hope to keep Welsh wizard Gareth Bale from the hands of Europe's best.
The 23-year-old winger has played a significant part during the club's mission towards Champions League place, scoring 16 league goals, and Spurs have made up their mind to offer him a deal for five-years worth around £40m as soon as they secure a place in the Champions League qualifiers.
Bale already has in place a four-year contract worth a basic £75,000 a week which ties him with the club till 2016, but his increasing stature with in footballing world has prompted Levy to reassess that and will propose a historic offer for the club of around £150,000 a week.
A host of clubs are queuing up for the Welshman. Real Madrid, Bayern Munich and Manchester City head the list of those after and all are believed to be willing to pay considerably greater wages.
Levy values Bale at around £60 million and will reject offers lesser than that. He sees Bale as essential to the club's commercial growth, acknowledging Bale's rising profile will help attract money-spinning sponsorships and kit deals.
Although Levy is hesitant to change a business strategy in which wages of players do not exceed 70 per cent of Tottenham's annual turnover, increased commercial revenue, plus Champions League funds, would go a long way in offsetting any extra money they give to their star.
In addition, Bale has recognized the fact that qualification for next season's competition remains in Tottenham's hands and that will go a long way in persuading him where his future lies.
He is ambitious, but despite Real Madrid making him their No 1 target, it is not necessary that Bale will leave Spurs. A graduate of Whitchurch High School in Cardiff, Bale is very close to his family and travels to Wales frequently to see them.
After the end of the season, he will hold further talks with his agents, who will draw round the offers from across Europe, but Levy remains certain the improved offer can convince him to stay.
Source: Daily Mail