St. Totteringham's Day - The joy of beating Spurs!
1.53K //
02 Mar 2013, 23:58 IST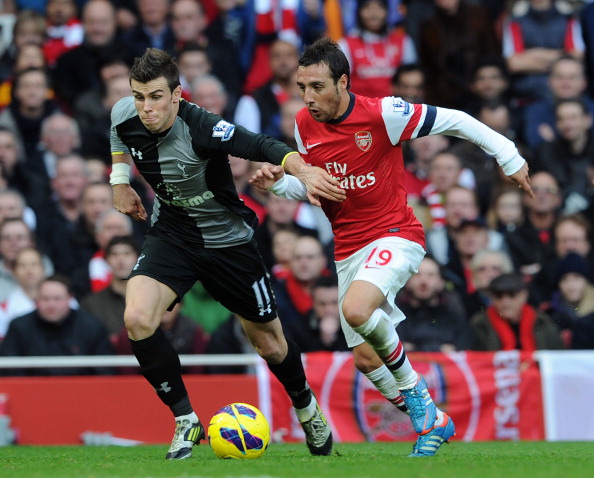 For 16 continuous years, Tottenham have finished behind Arsenal in the league. And for 16 glorious years, Arsenal fans have celebrated St. Totteringham's Day. Is it going to be any different this season? Well, Tottenham fans and the British media certainly seem to think so.
But what is St. Totteringham's day? It is the day that is celebrated by Arsenal fans the world over when Tottenham can no longer surpass Arsenal for the season. As you will probably understand, there is no specific day for this particular feast and depends on how rotten Spurs are in that particular season. It usually comes in the months of March, April and May. The surest signs of an impending St. Totteringham's day are when Spurs start talking about how they are much better than Arsenal. Pride cometh before the fall, and all that!
It's not like it is a new phenomenon that Spurs fans think that they can finish above Arsenal. Every year, a player or the manger comes out and says the same thing, "I think there has been a power shift in North London". And every year, they manage to end up behind Arsenal. In fact, in the last 16 years, I can only recall 2 instances where they were anywhere close to finishing above Arsenal. One was, of course, last season. The other was the 2005/2006 season.
Everyone remembers last season's implosion from Spurs. At one point of the season, they were 13 points ahead of Arsenal and even had ambitions of challenging for the title. Manager Harry Redknapp came out saying that there was a power shift in North London and that Spurs had caught up with Arsenal. Their fans came up with the reminder "Mind the Gap".
But true to form, right after the North London Derby in February, in which, incidentally, they were walloped 5-2, the Spurs side continued dropping points, and the so called "gap" was reduced in no time, with Arsenal finishing the season at 3rd and Spurs at 4th. And Spurs being Spurs, they could not qualify for the Champions League even after that as Chelsea went on to win the Champions League, leaving them to fend for themselves in the Europa League again!
If that was close, then the 2005/2006 was even worse. The Arsenal team back then was playing pathetically, and apart from a dream run to the Champions League final, the season had degenerated into a race for 4th spot very early. Martin Jol had brought the team very close to finishing ahead of Arsenal. In fact, in the final game of the season, if Arsenal were to finish above Spurs, they had to better whatever result Spurs got at West Ham. However, there was nothing to worry as not only did Arsenal go on to win the game, Spurs managed to lose theirs, with many of their players suffering from a bad stomach before the game. Whoever the West Ham chef was, I would have kissed him. Ok, maybe I wouldn't have!
This time, it is Bale who is supposed to be the game changer for the pretenders from Seven Sisters Road. And as is the case almost every season, this time it is the turn of Scott Parker to come out and say how there is a power shift in North London. Frankly speaking, the only thing more irritating than that phrase is when all the Barcelona players used to talk about Cesc's DNA.
But every Arsenal fan knows that every season there will be a St. Totteringham's Day. It has never happened in the reign of Arsene Wenger that Spurs have finished above Arsenal. They came close 2 times. They failed both times. We've always done better than them, now and throughout history. We won the league title at White Hart Lane twice, which, incidentally, is the number of times they have ever won the league in their history. The last 2 games we played against them ended 5-2 in our favour. Yes, there is the fact that we have never won at White Hart Lane on a Sunday game, but we've always made history and tomorrow is another such opportunity.
While I fully expect Spurs to implode, what with their more difficult run-in than ours, it does not mean that we can afford to be complacent about Sunday's game. At the risk of stating the obvious, a win would take us within 1 point of them, a draw will keep it as is, a loss would open up a 7 point "gap". While we certainly do tend to make things difficult for ourselves, this is not the time or place for such gallantry. A win is very important, and a victory against the old enemy from down the road would boost player morale and, more importantly, crowd support! It will give the fans something to drink, cheer and talk about while we wait for 10 more days before action against Bayern Munich. A loss would mean things could get ugly, which definitely would not be ideal preparation for a game in which we are severely handicapped.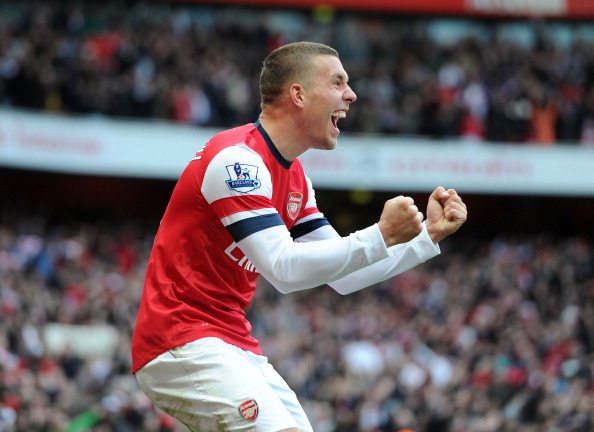 Ever since I have started supporting football, I have always celebrated St. Totteringham's Day, and with style too. I intend to do the same this season as well. A season that promised so well before degenerating into a regular mess can offer only one solace, and that is finishing above Tottenham. While I still believe the club can make the required comeback against Bayern, I would not be too pained if it does not happen as long as I have the balm of watching Spurs pay all the bets that they made when they over-optimistically thought that "this year is the year".
To St. Totteringham's Day. Hope we all have a great feast!