Stats: FC Barcelona are still stronger than Manchester City
2.78K //
04 Mar 2015, 10:44 IST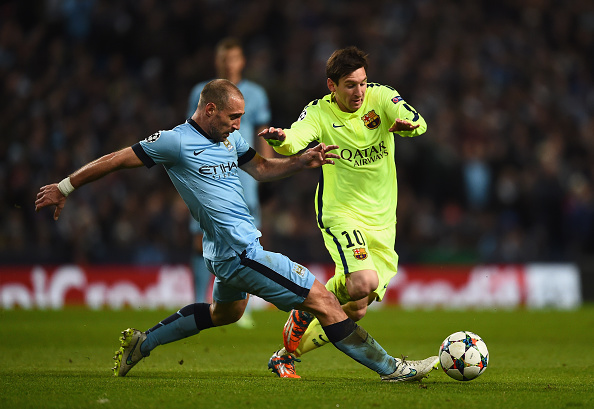 This weekend's form of Barcelona and Manchester City aren't a reflection of how each team has fared this season. It has been a year since City lost both legs of Champions League Round of 16 to Barca on an aggregate score of 4-1. In both those games, City ended up with 10 men on the pitch. But, even this year Barca seems to be having an edge on City.
Barca boasts a winning percentage of 82% in comparison to City's 54% in all competitions this season. They have lost only 13% of games as compared to City's 22%. In 55% of their games, Barca has kept a clean sheet, whereas City has kept a clean sheet in 27%. City scored an average of 2 goals per game as against Barca's 2.9 goals per game.
All these statistics show that on an aggregate level, Barca has been playing much better than City this season. But the wounds of last year's double defeat and lack of Champions League success will motivate City to try and outperform Barca when both sides meet at the Etihad Stadium in the second leg of the Champions League round of 16.
This article has been contributed by a member of the SK Featured Bloggers Club. It was originally published on the 'Crazy About EPL' blog here: FC Barcelona still stronger than Manchester City