Steven Gerrard: True Legend
1.53K //
18 Mar 2013, 00:39 IST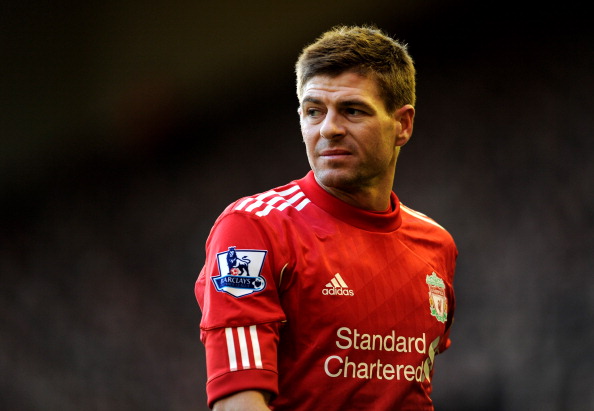 He received the ball from about 40 yards out. He took a touch forward. He took another touch forward, this time a much heavier one. Then, he side-stepped, danced and pranced past 3 defenders looming near, and then shot.
It was the moment every Liverpool fan will cherish. It was the arrival of the messiah. The redeemer. The knight.
It was the arrival of Steven Gerrard.
That goal from that gangly 19 year-old was the beginning of an era. And that era began when Gerrard was spotted playing for Whiston Juniors, aged nine. And barely 9 years later on the 29th of November 1998, Steven George Gerrard made his first-team debut against Blackburn Rovers, replacing Vegard Heggem. All he got was one minute of injury time and only one touch of the ball, but that was the moment when history began.
That season Gerrard notched up 13 appearances, with the prominent reason being the vacancy in central midfield due to an injury to Captain Jamie Redknapp.
He gets the Heebie-Jeebies
He was given the task of controlling the midfield on his slender shoulders. Gerrard was just a teenager and like any youngster, nerves were starting to get the better of him and his budding career was marred by unrelenting back and groin problems.
Then commenced the 1999-2000 season and Gerrard found himself more on the starting line-up partnering Redknapp than on the bench. Yet nervousness took no leave of him. The groin problems were still importunate and nervousness steadily transformed to frustration and that frustration was going to burst sooner or later. And boy, it did! With a bang!
Rush of Blood
Along came the Merseyside derby, an already glorified and feisty affair which needed no more seasoning. But on came Master-chef Gerrard, replacing the evergreen Robbie Fowler in the second half. A few minutes later, Gerrard had his own moment of madness. He literally pounced on Everton's Gary Naysmith two-footedly in what later was labelled a 'blood-curling, x-rated' tackle.
"I've gone in with two feet and my studs showing but I did try and pull back. I would never go out deliberately to hurt an opponent. I apologised to Gary Naysmith on the pitch and also when we shook hands afterwards. He has accepted the apology."  – Gerrard on his tackle.
The result? A red-card and 3-match ban for Gerrard. But along that unwanted yet obligatory package, came a perk. The perk was a more mature and rejuvenated Gerrard. A slap in the face can do wonders and Gerrard was no different.
Getting noticed
And just a few matches later, Gerrard scored his iconic first goal for Liverpool against Sheffield Wednesday. It was his rather delayed yet inevitable arrival. That goal from Steven Gerrard left a mark on pretty much everyone and most importantly, then England coach Kevin Keagan and having already featured for U-18 and U-21 sides, Gerrard was picked up for the Euro 2000.
Despite a disappointing Euro campaign in Holland and Belgium, where he settled only for a single substitute appearance, Gerrard was on top of his form and top of his opponents as Martin Tyler from FIFA fame would say.
First taste of Silverware
By the start of the 2000-01, Stevie G had established himself as a regular in the first-team squad, not as a central midfielder but as a right winger. And with Gerrard in great form, Liverpool were back to their winning ways after winning the FA Cup, League Cup and UEFA Cup in which the won 5-4 against Alaves, thus, completing a unique treble, ending manager Gerard Houllier's 3 year wait for silverware at Anfield. And the icing on the cake was PFA Young Player of the Year for Stevie G.
Gerrard started the following season with a bang as he started and scored for England in World Cup qualifying, hammering the Germans 5-1 in their own backyard. But a mixed domestic season followed as they failed to go past the quarter-finals in the UEFA Champions League, FA Cup and League Cup. The only positive from the season was the runners-up place in the EPL, which is the first instance since its inception that Liverpool finished above arch-rivals Manchester United.
On top of his form
All was going well for the Stevie G. Despite a disappointing domestic season, Gerrard was in red-hot form. He was relishing his new role as central midfielder along with the experienced and highly reliable Dietmar Hamann. And with the 2002 World Cup coming up, Gerrard had a chance to represent his motherland for the first time. But it all seemed too good to be true.
Groin injuries were back to haunt him, causing the midfield maestro had to miss the flight to Japan and South Korea.
A period of uncertainty
The following season was even more disappointing. Not winning a single trophy was unacceptable for the club and this proved to be the catalyst to manager Gerard Houllier's departure. This was a period of doubt and indecision in Gerrard's career. With no trophies, Gerrard wanted to move on, seeking greener pastures.
And then arrived Rafael Benitez Maudes. And one of his first major tasks was to stop our protagonist from moving to rivals Chelsea. Somehow, Benitez talked Gerrard into staying and subsequently was handed the no.8 jersey. And along with that he was handed the captain's armband in place of Sami Hyypia. The signings of Xabi Alonso, Luis Garcia and Fernando Morientes proved to be masterstrokes on Benitez's part.
He has become the most influential player in England, bar none. Not that Vieira lacks anything, but Gerrard does more.Sir Alex Ferguson on Gerrard.
The Messiah
On May 25th, 2005 Gerrard lifted Liverpool's fifth European Cup on that crazy night in Istanbul. Having already scored an absolute cracker against Olympiacos to bring his team back from the doors of exit, Gerrard inspired his team to arguably the greatest comeback ever. And all it took was 6 minutes of sheer malice. Being 3-0 down by halftime via goals by Milan's Maldini and Crespo, who scored a brace, Liverpool were in dire straits. After halftime, our Captain Fantastic scored a header, followed by two goals by Vladimir Smicer and Xabi Alonso to make 3-3 by the hour mark. And following some superlative goalkeeping by Jerezy Dudek, Liverpool won their first European Cup in more than 20 years, beating Milan 3-2 on penalties. Gerrard's heroics earned him the UEFA Player of the Tournament Award and also a celebrated Ballon d'Or nomination in which he finished 3rd to midfield maestro Frank Lampard and the evergreen Ronaldinho.
A Red Forever
Following the Champions League win, Gerrard was offered a contract that would pay him 100k a week. Gerrard refused and handed in a transfer request. Fans were burning his shirts near the Shankly Gates. Gerrard quoted:
I stared at the TV through flowing tears. I was suffocated by stress. My head was banging, and I was eating paracetamol like Smarties. It was the lowest point of my career. I broke down. Panic breakdown. Complete mess."
But he was made for the Kop and the Kop was made for him. He just couldn't leave. And at the eleventh hour, quite literally, Gerrard renewed his contract.
He later said:
"My heart stopped racing, and I put the paracetamol away. The following morning, I awoke with a smile on my face for the first time in weeks."
And his decision to stay paid off. The following season was his most notable to date, in which he scored 23 goals and won the prestigious PFA Player of the Year.
The Redeemer
And in the 2005-06 season won the FA Cup, Liverpool won a game similar to the one in Istanbul, this time the opposition being West Ham. There was only difference. It was Steven Gerrard vs West Ham. Let's make this short. Liverpool were trailing and not much time was left. An unsuccessful cross came back into midfield and then Gerrard took an outrageous shot from 30-yards out. His celebration was not like his usual ones, hands spread out like an aeroplane, running across the field. He stood there with his arms rose up gesturing – See how good I am? His face wasn't a mask of arrogance but poise. The scoreline read 3-3 and Liverpool won 3-1 on penalties, with out Captain fantastic scoring. That goal won him the Goal of the Season but most importantly made him legend with his name etched on every Liverpool fan's heart. He became the first footballer to score in 4 major finals.
The epic partnership and awards galore
Following that epic win over West Ham, youngster Fernando Torres was signed from Atletico Madrid for a record transfer fee. And for Gerrard, he was an ideal partner. With Mascherano and Alonso as defensive midfielders, the Huyton Hammer was a beast unleashed. In October 2008, Gerrard made a century of club goals against PSV. And most importantly, he won Football Writers Association Player of the Year award.
An injury to Rio Ferdinand meant that the British Bulldog would lead the Three Lions at the World Cup in South Africa.
Altered landscape
After being kicked out of the World Cup by Germany, Gerrard returned finding the landscape at Anfield much changed. Liverpool had finished a shocking 7th with the highest achievement reaching semifinals in the Europa League. A week after the season finished, Benitez resigned and Roy Hodgson arrived. In the winter transfer window, Torres went to Chelsea, thus ending the duo's illustrious partnership. Luis Suarez and Andy Carroll were the new signings and due to the departures of Mascherano and Benayoun, Gerrard was compelled to play in central midfield. Along with Suarez and Carroll came Kenny Dalglish to take over the managerial reigns from Hodgson.
The Knight
The 2011-12 Premier League campaign was certainly forgettable, but the Reds won the Carling Cup, making King Kenny's return something one would call half-memorable. And a just a few weeks later, he scored a hat-trick in the Merseyside derby a feat not achieved since 1935. Another moment of sheer brilliance.
With 2012-13 season ongoing, Gerrard has already provide 12 assists and chipped in with 9 goals.
Steven Gerrard has achieved almost everything he envisaged. The Premier League is the only trophy that has eluded him in his lengthy and memorable career.
Nearly 620 appearances and 11 trophies later, Gerrard's enthusiasm and commitment to the game has not diminished one bit. 15 years have passed since that gangly 17-year old lad in an oversized shirt made his debut for Liverpool Youth. Today he is part of that rare and elite band of one-club men. He is Steven 'The Legend' Gerrard. He is a Scouser, was a Scouser and will always remain a Scouser.
Always remember: You can take Gerrard out of Liverpool, but you can't take Liverpool out of Gerrard!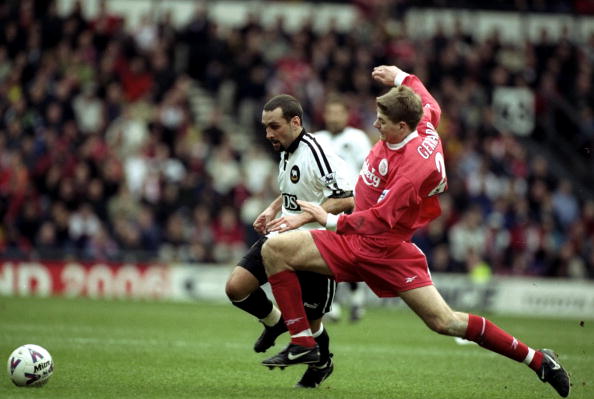 Here' a compilation of greatest displays of Gerrard-ism: