Striker of the month: The nominees
4.31K //
02 Mar 2013, 17:31 IST
February was a busy month for attackers all around the world with the resumption of several cup ties, in addition to the usual hustle and bustle of league football. The return to action of European football was a welcome sight for fans and players alike, and there were some truly starlit nights which shall be remembered for a long time. Plenty of goals were scored; some spectacular, some otherwise, but hey, all of them count. Here are six players who outshone the rest this past month.
Key stats - Minutes played: 450 Goals: 7 Assists: 1
Although a winger by trade, under AVB's rule Bale has been given a free role, and he has made the most of it. All that Bale touched over the past few weeks, as one reporter put it, turned to gold. From the Premier League race for a Champions League spot to the quest for Europa League success, Tottenham's run this season has largely been fuelled by the one-man driving force of Gareth Bale. In February, Bale scored 7 out of 9 Tottenham goals, and provided an assist for one of the remaining two, earning his team 9 Premier League points in the process, and also helping them overcome Lyon in sensational fashion. Well and truly destined for greater things to come, this Welshman.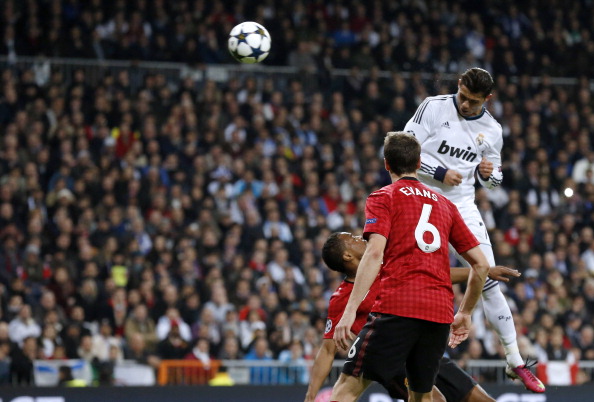 Key stats - Minutes played: 456 Goals: 6 Assists: 1
February saw a number of star-spattered clashes all around the footballing world; none, however, greater than the one between Manchester United and Real Madrid. This brought Cristiano Ronaldo face-to-face with his former club for the first time since his move to Madrid, and was billed as a test of more than just his footballing skills. He aced the test with a towering header past De Gea, which earned his team a draw, and gives them a good chance at progress. Apart from that, Ronaldo was up to business as usual in the league, as well as in the Copa del Rey, where an emphatic brace sunk Barcelona's hopes of achieving the treble.
Pierre-Emerick Aubameyang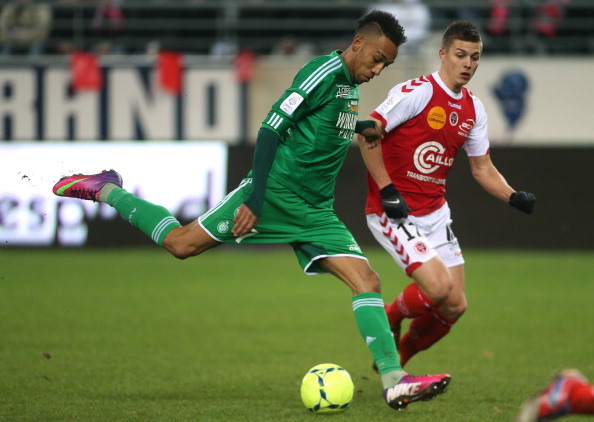 Key stats - Minutes played: 359 Goals: 5 Assists: 1
Saint Etienne's run of 11 games unbeaten, including wins over Montpellier, Rennes, and Lille, has seen them climb up to fifth spot in the Ligue 1 table, within 2 points of Marseille and a Champions League qualifiers spot, in third. Gabonese striker, Aubameyang, has been integral to this run, and has shown good form all through February, scoring at least once in every game he has played. These include a strike against a stubborn Sochaux defence, which formed the basis for a 2 – 1 win, and a brace against Nancy. Take away Aubameyang's goals just for February, and Saint Etienne slip three spots in the league table, indicating the striker's importance to the team.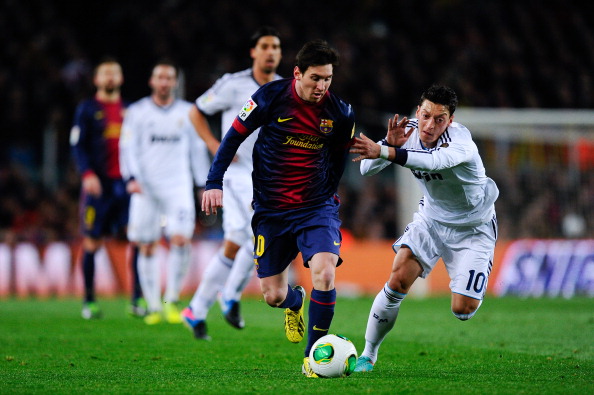 Key stats - Minutes played: 540 Goals: 5 Assists: 1
Someone who's had a quiet month by his usual high standards, Lionel Messi continues to be among the most prolific in the world post his Ballon d'or win, the number of which even he must have lost count of. With his 5 goals for the month of February coming in the four La Liga games played, Messi has helped the Catalans keep their unstoppable run going, and made their status as champions-elect for this season even more stable. However, it is the two games that he failed to score in – the Champions League game against Milan, and the Copa del Rey game against Real Madrid – which have hurt his team the most, and perhaps exposed their slight over-dependence on him.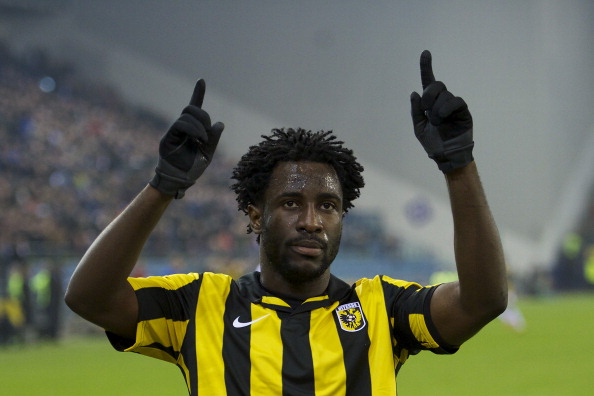 Key stats - Minutes played: 270 Goals: 6 Assists: 0
You know there is something special about a player when he leads the scoring charts for the Eredivisie by a whopping margin of 6 goals with one third of the games yet to be played. Wilfried Bony is yet another attacking product from the Ivory Coast, which never seems to be short of such talent. Having scored 23 goals overall this season in 22 league games, Bony kept his run going in February with 6 goals in just three games, including a crucial brace against PSV Eindhoven, which earned his side a highly respectable 2 – 2 draw. It is no surprise then that big European clubs are said to be after his signature, and the player has himself expressed a desire to move away from his current club, Vitesse.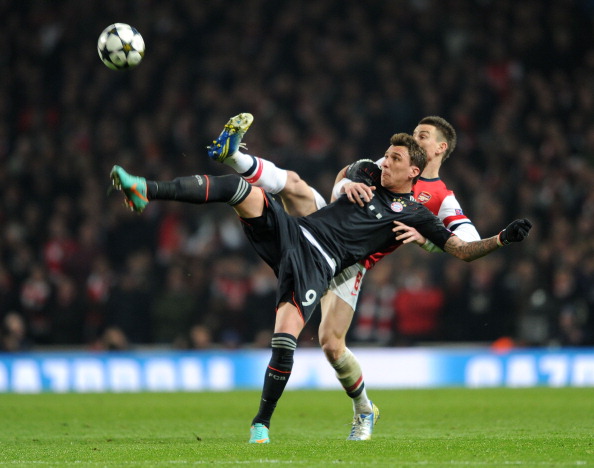 Key stats - Minutes played: 327 Goals: 4 Assists: 0
With a statistic of 'just' 4 goals for the month of February, one might wonder why Mario Mandzukic makes it to our list of best strikers for the month. However, anyone who has seen beyond the statistics and actually watched the Croatian star at play knows exactly why he has managed to gain favour over Mario Gomez, and continuously be in the starting lineup for Bayern. He is also their top scorer for the season, and proved his scoring ability with a finish against Arsenal which was clumsy, more than anything else; yet gave the German giants a comprehensive advantage for the tie. Yet, it is his tireless running off the ball which drags defenders away from their positions, and creates space for the likes of Kroos, Muller, Ribery and Robben which is his most vital contribution to the team, making him more than deserving of a spot on this list.