Swansea vs Arsenal: Match Preview and Lineups
616 //
16 Mar 2013, 14:59 IST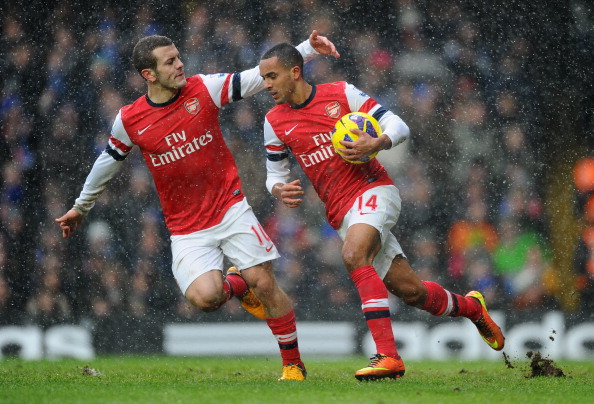 The Bayern game bought out a lot of emotions from me. Sheer ecstasy at Giroud's early goal, some abusing at Ramsey's wayward passing, a bit of wowing at Koscielny's tackling, a few heart-stopping moments when Fabianski appeared on the screen, cringing at Gervinho's introduction, ballisticness at Koscielny's goal, ranting at Bayern's loser attitude, and of course 'down-to-the-knees-face-in-hand' at the final whistle.
Like against Milan last year, the team made us dream the impossible dream, albeit for a small time. At the end of the day, however, we were knocked out on the technicality, termed as "The Away Goals Rule".
It was a massive performance from the team, slagged off at every opportunity, for their under performances over the course of the season. But, now it's time to carry this result forward, and aim for whatever is left this season, finishing in the top 4, above Sp*rs, for Christ's sake.
There will be some rotation for sure. Jack Wilshere, Lukas Podolski and Bacary Sagna are out. Also, Kieran Gibbs is likely to be rested, having played in a high intensity encounter, just after returning from injury. That means a start for Nacho Monreal.
Apart from that, Arsene Wenger may reinstate Belgian Thomas Vermaelen and Wojciech Szczesny back into the squad, after some baseless rumours in midweek that the pair will be offloaded at the end of the season. In midfield, Abou Diaby…do I need say more.
Swansea have injury worries of their own, with Chico Flores and Kemy Augustien ruled out. Neil Taylor is still recovering, while Leon Britton and Wayne Routledge are included in the squad.
Here is how I expect the teams to lineup:
Swansea are on the high after their cup-winning exploits this season, and surely will be brimming with confidence. Arsenal have now deployed a very high defensive line, and it may be exposed ruthlessly, unless it is tightened up.
Michu, Routledge, and de Guzman are the kind of players who can really pick a pass. Arsenal will however have to stick to their own game and constantly press a Swans team that likes to pass.
Thanks to Liverpool, the gap is now down to 4 points, and with 10 games to go, anything is possible. About time the team bucks up and makes those games count!