Tackling - A dying art?
1.19K //
13 Mar 2013, 00:26 IST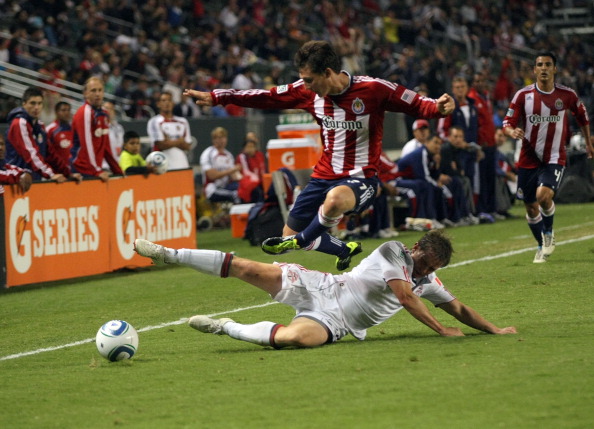 Disclaimer: The views expressed in the article are those of the author and do not necessarily reflect those of the site.
Some people try to find things in this game that don't exist but football is only two things – blocking and tackling -Vince Lombardi.
Now I know Lombardi was not a soccer man, but yes I find this quote apt for any contact sport, be it Football, Basketball or Rugby. Tackling is as integral a part of these sports as football, and so it should be. After 10 years of watching football, seeing a bit of Zizou, watching Ronaldo grow into a force of nature and watching Messi weave his magic, I feel fortunate. But a very few things are more fulfilling than watching a well-executed tackle or a defender putting his body on the line.
We all know that a strong structure requires on a strong base. Football is no different. Look at the great teams down the years. AC Milan in the 90's had Nesta and Maldini, United had Bruce and Neville, Chelsea had Terry and Carvalho, Arsenal had Adams, Liverpool had Carragher, Barca has Puyol. In short, for any team to achieve any kind of success, it is imperative that they have a well-knit defensive unit.
Now I know defense is not just about tackling. It is about intercepting, keeping possession, tracking runners and all related precautions. I say precautions because these are steps taken so that tackles need not be made. But these don't work all the time. Perhaps because of the skill of an opponent or due to a mistake by a teammate, there comes a time when you need to stop someone or take one for the team. That, people, is the essence of defence.
And tackles just don't mean slide tackles. It means facing up to your man and taking the ball away. Although it is preferred that these tackles be fair, players don't pay attention to preferences. Putting a leg in and getting the ball, pushing a player off the ball, body checking a run, letting an opponent know you are around or sliding in are all fair ways of tackling. Blocking is a part that redefines the 'ugly' side of the game. It reminds us that the Zidanes and Messi's may give you leads but you still need a Terry, Maldini or Vidic to block the ball. You still need fearless men who throw themselves around. You still need them because it is not skills or stepovers that win you matches. Matches are won by commitment and the sweat of the brow, and blocking requires more courage than most things in the game.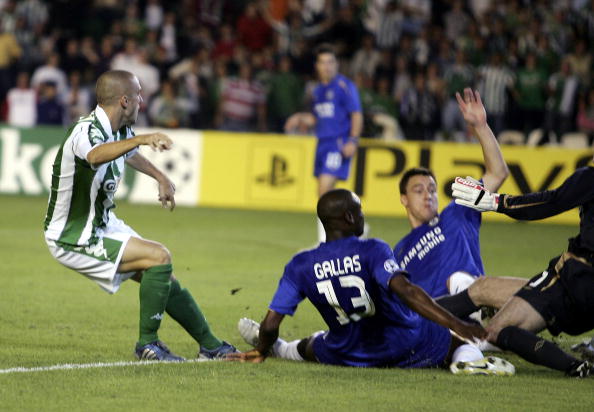 We see cards and fouls all the time, and anyone who has watched the EPL over the last 10 years will attest to the fact that bit by bit, the space for tacklers is decreasing. Be it Kompany's challenge on Wilshere in City's 2-0 win, Pepe's various clasicos, or Kompany's tackle in City's Community Shield loss to United at the beginning of last season where he got the ball first and his momentum took him into the player; a red card for those type of tackles is preposterous.
A pertinent example is Scholes. If he challenges 10 times, he gets the ball away 8 times and is booked 9 times. Why? Is it not stated in the laws of the game that if a player gets the ball first and gets it away, the tackle is fair? The 'studs- showing' reaction is a new and honestly weird phenomenon. Can someone tell me how a player is supposed to slide into an oncoming player without showing his studs? Should he buckle his foot and tackle with shins?
Over the last 5 seasons, we have seen a drastic change in attitude towards tackling, and it has given more license to players to dive or fake injuries. Remember Alves and Busquets rolling on the ground without contact? Or Bale and Suarez falling to the ground at every small touch?
I feel injuries to Denilson and Ben Arfa are a major reason for the change in attitude towards tackles. But what the big bosses don't realize is that these type of tackles won't stop; injuries to Jones and Taylor this season are the glaring examples. Softer laws won't stop bad tackles, but they will stem the good ones.
I feel there are a few reasons for this. The most important one being a change in attitude of authorities. In the name of player protection, illogical decisions are being made. The recently issued guidelines by FIFA and their implementation is a big reason that players do not want to tackle. The higher number of goals being conceded these days are proof of that. A motivation for this is to get higher number of goals to improve viewership around the globe.  Another is that of the players coming through;  tackling is out of fashion. Ball playing centre-backs are in vogue, pace is more important than tackling. While earlier players were stopped from going through with tackles, now pace is relied on to catch up with them. Premier young centre-backs like Vertonghen, Pique and Luiz are rated highly for pace and ball playing ability. 'Old school' players like Shawcross and Cahill are not given due credit. What all this shows us is that tackling is not viewer friendly or FIFA-friendly.
But nothing on the ugly side of the game pleases. A coin has to have two sides, heads and tails. The universe has yin and yang and football too has a good side and an ugly side. The beautiful can't work without the ugly.
True, tackling is a dying art. The rulers of the game are killing it.
I love tackling, love it. It's better than sex – Paul Ince
I bet we won't find many players who could say that now. Or will we?