Teams that can dethrone Spain at the World Cup
5.88K //
23 Mar 2013, 01:24 IST
Vuvuzelas blew in earnest, the lights emitted a pearly glow and the world had its eyes fixed on just one thing – the World Cup final. Spain were tipped as marginal favourites, but in fairness they had just limped to the finals. With narrow wins in all of their matches, they did not exude too much trust. The Dutch meanwhile had knocked out the favourites Brazil on the road to the finals and were in great form. A cagey match, it was decided by Iniesta's injury time strike. With 8 goals in seven games, Spain were the world champions.
This time though, we all would be witnessing the World Cup in the Samba nation, and most of us are dying to watch it live. But will we see the Spanish domination repeated or will see Brazil win the home cup, here are 4 teams that can threaten  La Roja -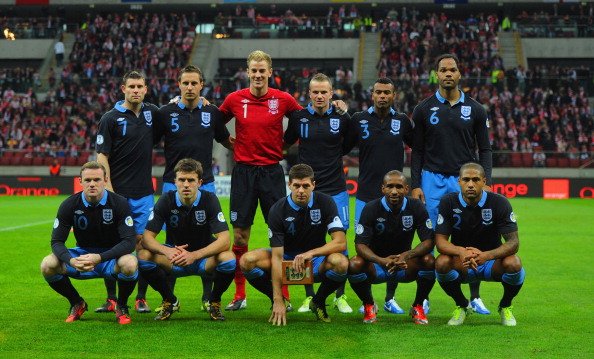 4. England – The dream has been broken time and again. Be it 1990, 2006 or 2010, every time the Three Lions have been hyped, they have fallen on their faces. This team though is in a very good place. The balance in this team is fabulous. The midfield has Gerrard, Wilshere, Lampard and Parker. With Joe Hart in goal, the English team has a world class 'keeper. The full-back positions seem covered, with Baines, Cole, Johnson and Kelly. The only problematic area is the centre of defence. With no world class centre backs to speak of, if England want to have a chance at winning or even giving in a good performance, they need to develop Cahill into a better player at the back and partner him with Taylor or Ferdinand. The forward line looks secure with options such as Rooney, Walcott, Welbeck and Milner. If required, the services of Defoe and Carroll can be availed. The recent performance against Brazil would give hope to English fans.
Player to watch out for – Jack Wilshere - Never has one depended so much on someone so young. There have been players that broke through in such tournaments at a young age, but carrying a nation's expectations can be very difficult at the age of 22. If he plays up to his potential, he could lead England to the cup.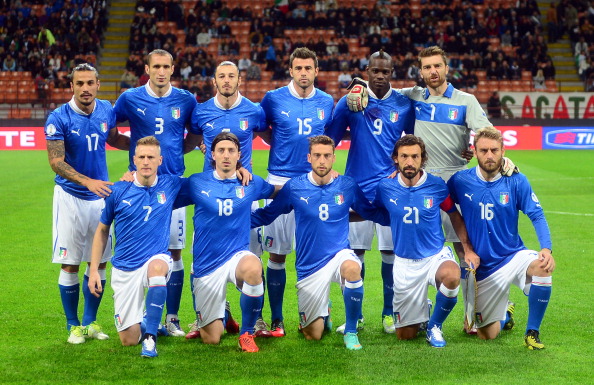 3. Italy – The team which lost to La Roja in the Euros is a solid unit.  One of the best defences in the world, Italy are in good form.  Defenders like Chiellini, Bonucci and Abate are world class. Arguably the talisman for Italy in the 2006 World Cup, Buffon still stands strong and solid in goal. The danger they pose is that they have a very solid midfield with the likes of Pirlo and De Rossi. Pirlo has shown his form for Juventus and Italy and was instrumental in the run to the Euro finals. De Rossi is a manager's dream; he can play in the defensive lineup, and even assist in forward play. While up front they have the talent of Balotelli and El Shaarawy. The advantage of importing almost the whole squad from the Serie A will show. Solid in defence, strong in midfield and tempestuous up front, the Azurri are a force to be reckoned with.
Player to watch out for – Mario Balotelli – Like him or hate him, but an undeniable fact is that for the national team, Balotelli brings his best form. He led them to the finals in the Euros and recently scored a stunner against Brazil. If Balotelli keeps his head, he could the best player in the tournament.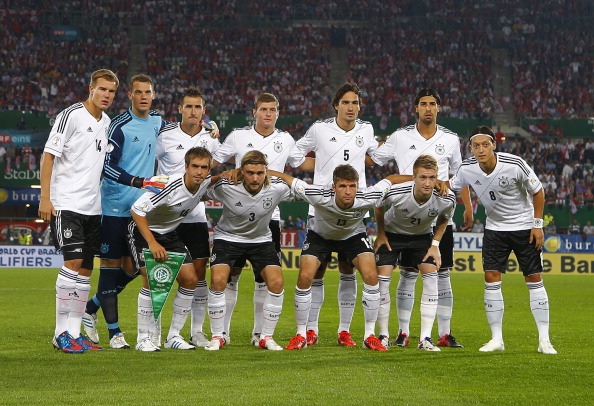 2. Germany – This is a team full of promise; if someone had to cook a mixture of flair, youth, power and experience, the dish would be called Germany. Strong in all departments, there is not a chink in their armour. The back line is experienced with old hands such as Lahm and Mertesacker, while Hummels is considered one of the best in Europe. Neuer has shown that he can deal with all problems; a vociferous 'keeper, he is a giant between the posts. The midfield is perhaps the strongest part of the team and no other team other than Spain can compete with the Germans in this department. And even they may lose out in terms of the depth it has. While Khedira and Schweinsteiger form an impressive combination, the quality of back ups in the form of Gundogan, Bender and Kehl is awesome. Further up front, we find talented players such as Reus, Gotze, Ozil, Holtby, Schurrle, Muller, Kroos and Draxler fighting for places. The attacking department too is well stocked with Gomez, Cacau and veteran Klose.
Player to watch out for – Bastian Schweinsteiger – A huge reason for German success, Bastian has it all – strong in defence and lethal in attack, the Munich midfielder is a great passer and reads the game very quickly. Perhaps the only man other than Neuer to be getting a guaranteed starting place, Germany's tournament could very well come down to his performances.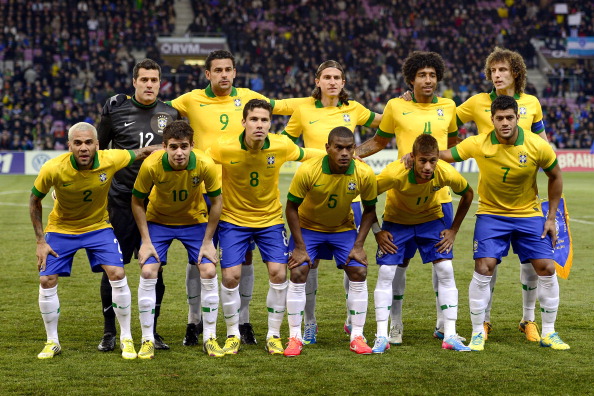 1. Brazil – Of course, they play in their home country, with great new talent and with a coach who got them their last World Cup. Brazil are the default favourites for any tournament they play in but this one will see them under even more pressure. They have starlets such as Neymar and Oscar. The defence is a thing of worry, with Lucio gone the only solidity they have is in the fullback positions. With Scolari trying to bring back Ronaldinho and Kaka, it would be interesting to see his final squad. The attacking department though is a concern and with no world class men to speak of, the Brazilians may have to adopt the Spanish 4-6-0. They certainly have a strong enough midfield to do that. Filled with hard workers, this is a team that may win on pure passion and home support. Anything less than keeping the trophy in Brazil would be failure. They have the crowd support and the pedigree to get the FIFA World Cup. The question though is – Do they have the nerves to last the distance?
Player to watch out for – Oscar – For me, Neymar is over hyped. He failed miserably against a well knit English defence and looks like he would fail against similar oppositions. Oscar on the other hand is improving with Chelsea. Come the World Cup a year later, and he would have developed into a combination of Brazilian flair and European smartness. He seems to have a knack to be in a scoring position, and with Chelsea developing him as a holding player, his energy could see him play a free role. Also, he likes the big stage and has performed consistently on it.
Disclaimer: The opinions in this article are that of the author and not the site.