In any sport, the fans love nothing more than a great underdog story. Football is no different and with the game constantly changing in the modern era – with the power of money now becoming greater than ever – the need for an underdog for the fans to root for is greater than ever.
Football history has seen some great underdog stories – teams managing to defeat much bigger and better sides to win trophies, even the biggest ones – and here are ten of the best of all time.
---
#10 South Korea, 2002 World Cup
It's a controversial call I guess because there are some fans that believe the 2002 World Cup was fixed in order for hosts South Korea to make it into the semi-finals, but there's never been definitive proof of any wrong-doing, and for a side like South Korea – with practically no notable players – to make the semi-finals of a World Cup, even at home, is a great underdog story.
It began in the group stages, as the Koreans upset Poland 2-0 and then drew with the USA 1-1. That left them needing a result against Portugal in order to qualify, and this was a Portugal team who'd reached the semi-finals of Euro 2000 and had one of the world's best players in Luis Figo. But South Korea beat them 1-0 and made it into the last 16.
From there, the Koreans defeated Italy 2-1 in extra-time via Ahn Jung-Hwan's shock goal – the player was fired by his Italian club Perugia for it – and then managed to beat Spain in a penalty shoot-out to reach the semis, where the underdog story ended at the hands of Germany.
The final two games were controversial due to disallowed goals for the Italians and Spanish, but still, South Korea shouldn't have made it through the group stage and they did, making them a classic underdog side.
#9 Iceland, Euro 2016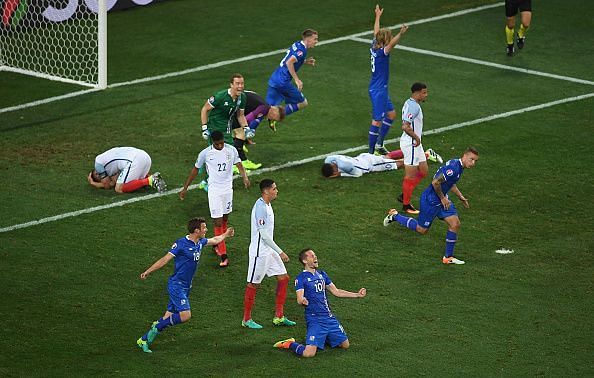 When Iceland were drawn in a group with highly fancied Portugal, and fellow underdogs Austria and Hungary at Euro 2016, few observers thought they could make it out of the blocks.
That theory was blown apart when they managed to claim a draw against Portugal in their opening match – much to the chagrin of Cristiano Ronaldo, who ranted against their "small mentality" and defensive tactics in a post-match interview.
A draw with Hungary followed to give Iceland a decent chance of escaping the group, but they still had to face a David Alaba-led Austria side who hadn't quite kicked into second gear. Iceland took an early lead, only to let in an equaliser, but the game would end when the Icelanders caught Austria on the break, allowing Arnor Traustason to score the winner.
That set up Iceland for a clash in the last 16 against England – one of the pre-tournament favourites – and surely they'd lose, right?
Instead, in a classic underdog performance, Iceland managed to out-play, out-fight, and out-think the Premier League's stars for the full 90 minutes, winning 2-1 despite conceding an early penalty.
The Icelandic underdogs finally came unstuck in the quarter-finals against hosts France, but not without a fight – scoring two against the French even after going 4-0 down. The side has since gone on to qualify for the 2018 World Cup – where they'll go in looking to cause another upset like they did two years ago.
#8 Monaco, 2016/17 Champions League and Ligue One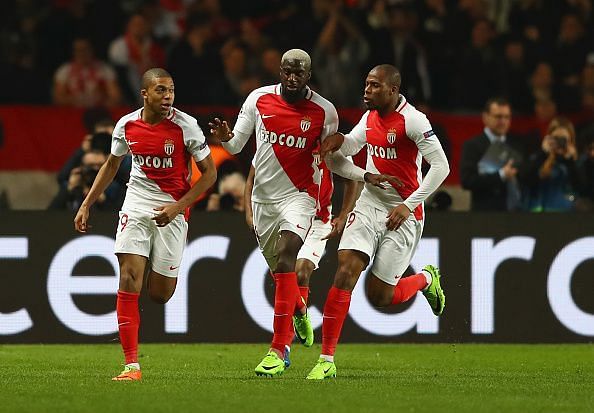 The Champions League is usually the playground of the mega-rich; Europe's most powerful clubs competing for its most coveted prize. The likes of Real Madrid, Barcelona, Bayern Munich, Manchester United and Juventus are the sort of teams who compete for it.
Since an injection of Qatari money, Paris St. Germain have wished to gain a spot at that table, but in 2016/17 it was another French side – Monaco – who crashed the party despite spending little in the preceding summer.
Monaco only finished 3rd in 2015/16's Ligue One, so they had to qualify for the group stages by beating Fenerbahce and Villareal, but it was during the group games where their quality really came to light.
They defeated Tottenham Hotspur twice and Bayer Leverkusen once to win the group and qualify for the knockout stages, where they went on to upset Manchester City and Borussia Dortmund before Juventus ended their dream in the semi-finals.
But through this run, players like Kylian Mbappe, Thomas Lemar, Bernardo Silva and Benjamin Mendy went on to become household names despite being nobodies prior to the 2016/17 season.
Monaco even won Ligue One, holding off the massive challenge of Paris St. Germain there too. With the team now being broken up entirely, Monaco's 2016/17 side stands as a classic underdog story.
#7 Montpellier, 2011/12 Ligue One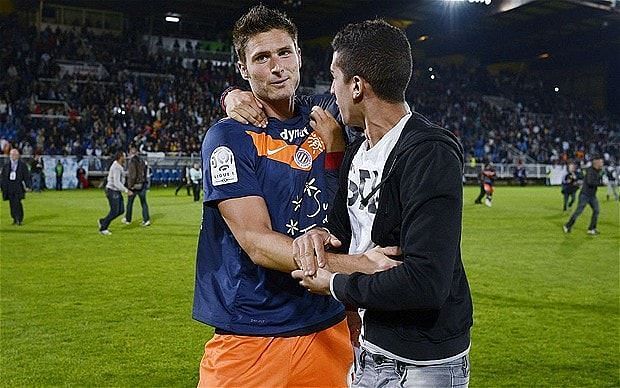 France's Ligue One had been won by a remarkable four different teams in the four seasons leading up to 2011/12, but while a fifth, different team was expected to win the league title in that season, it certainly wasn't supposed to be tiny Montpellier, who only finished 14th the previous year and had an annual budget of around £29m.
The summer of 2011 was the summer that saw Qatari Sports Investment take over Paris St. Germain and promised to make them the most powerful club in Europe. They spent millions to lure the likes of Javier Pastore, Jeremy Menez and Thiago Motta to the club and even appointed Carlo Ancelotti as manager, but it wasn't enough.
Despite securing 79 points – usually enough for the title – they couldn't overhaul Montpellier, who ended the season with 82.
Bolstered largely by players who'd come through the club's youth ranks – the likes of Benjamin Stambouli, Younes Belhanda and Geoffrey Jourdren – as well as the goals of the league's top scorer, Olivier Giroud – he hit an impressive 21 goals in 36 league games – manager Rene Girard's side pulled off what was essentially France's version of the Leicester City story – just a few seasons earlier.
#6 Cameroon, World Cup 1990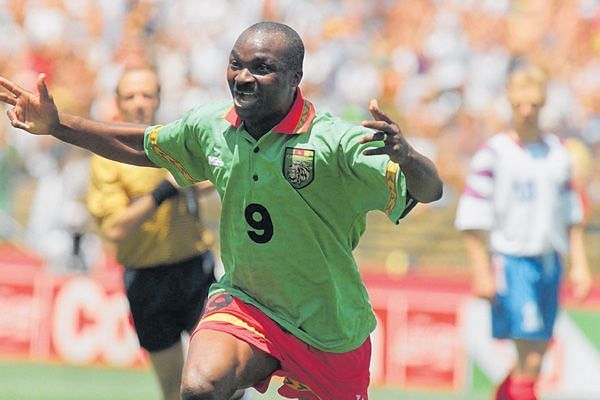 African sides have historically always been underdogs when it comes to the World Cup, and 1990's tournament had perhaps the best side of African underdogs in the tournament's history in the form of Cameroon.
Coming into the tournament, nobody had heard of Cameroon's players despite some playing in the French Ligue One – and the side included a 38-year old forward named Roger Milla who'd come out of retirement at the behest of the country's president.
Nobody gave them a hope in hell against reigning champions Argentina – led by Diego Maradona – in the first game of the tournament, but somehow the Africans pulled off the ultimate upset, beating the South Americans 1-0.
Next up were the dangerous Romania, who featured Gheorghe Hagi in midfield, but two goals from Milla put them to the sword. And despite losing their final group game to the Soviet Union, another two goals from Milla sent them past Colombia in the round of 16.
The Cameroon dream was finally ended by England in the quarter-finals, but not before the African underdogs took the lead and gave Bobby Robson's side the fright of their lives. Despite the underdog story ending somewhat early, the shocks they caused – and Roger Milla's unforgettable dancing celebration – would go down in World Cup history and are still fondly remembered almost two decades on.
#5 Nottingham Forest, 1977/78 Division One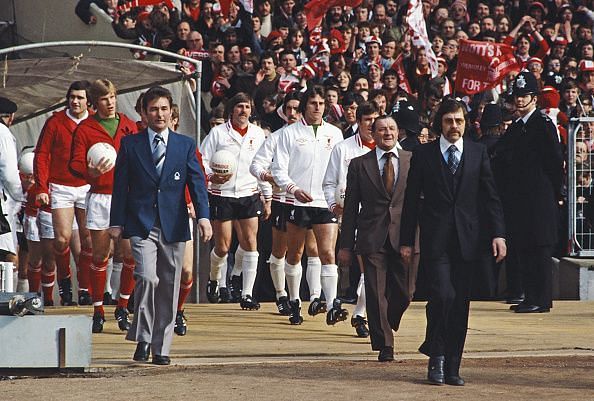 The craziest thing about Nottingham Forest's Division One league title win in 1977/78 – England's top prize in the pre-Premier League era – wasn't so much that they used just seventeen players across the entire season, nor was it that they brought in players on a largely tight budget – some of them journeymen like Kenny Burns. The most shocking thing was that they'd only been promoted in the previous season.
It'd essentially be the same as a side like Brighton or Huddersfield winning the Premier League today. If anything, that'd be an even bigger shock than Leicester's 2015/16 title win. The victory was masterminded by the legendary manager Brian Clough, backed by his assistant Peter Taylor – the two men who had seen success at Derby County on an equally tight budget.
Forest won their first three games of the season before a loss to Arsenal; they would only lose another two times in the entire season. Along the way, they beat the likes of Everton, Manchester City and Manchester United, and kept Liverpool – who won the European Cup that season – firmly in second place, scoring 69 and conceding just 24.
And Kenny Burns went on to be named Footballer of the Year. Talk about a miracle season!
#4 Atletico Madrid, La Liga 2013/14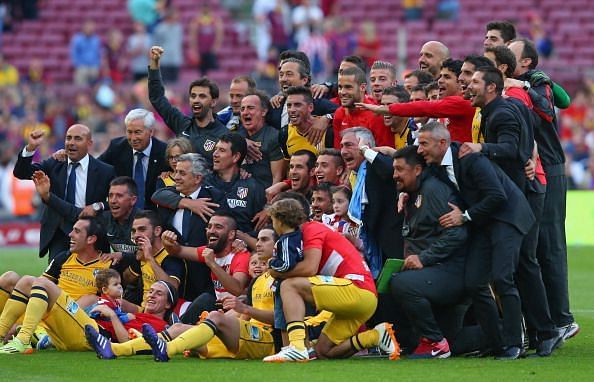 Sure, Atletico Madrid aren't a smaller club in the classical sense, but for them to be able to topple the might of city rivals Real Madrid and Barcelona – home to most of the world's best players – in 2013/14 when those clubs appeared to be at the peak of their powers was a huge underdog story easily worthy of a spot on this list.
This was Atletico's 10th league title, but they were also the first side to break the Real/Barcelona dominance since Valencia did it in 2003/04.
The title win was masterminded by former Argentine international Diego Simeone, who'd taken over the club back in late 2011. Despite finishing 3rd in La Liga in the previous season, they'd sold their top scorer Radamel Falcao to Monaco in the summer and barely spent a penny to replace him – instead bringing in David Villa in a cheaper move.
But with up-and-coming stars like Diego Costa, Koke and Thibaut Courtois playing great football, Atletico found themselves leading the pack.
Going into the last game of the season they were three points ahead of Barcelona, but fate had brought the two sides together in that last game, in the Nou Camp nevertheless.
Atletico needed at least a point and managed to pull it off, drawing 1-1 in the famous stadium to capture their first La Liga title since 1996. On a shoestring budget, Atletico had beaten Europe's two biggest clubs.
#3 Greece, Euro 2004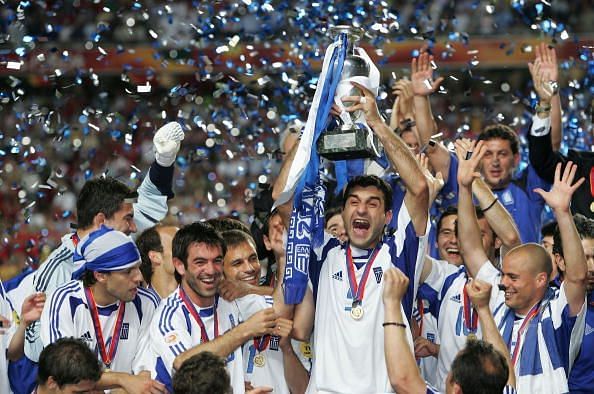 With the likes of France, England, the Czech Republic and hosts Portugal looking incredibly strong going into Euro 2004, nobody considered Greece – a defensive side largely made up of journeymen – as contenders to win the tournament.
Even after they defeated Portugal 2-1 in the tournament's opening game, it didn't mean a lot – upsets had happened in opening games of tournaments before, after all.
A draw with Spain and a loss to Russia was enough to put Greece into the quarter-finals, but their run looked to end there as they were faced with France, a side which contained two of the world's best players in Zinedine Zidane and Thierry Henry.
But somehow the Greeks soaked up the pressure, and a header from Angelos Charisteas put them into the semi-finals. Another 1-0 upset over the Czechs – this time in extra-time – followed to put them in the final.
The side they'd face? Hosts Portugal, who seemed to have a sense of destiny on their side and were gunning for revenge for the first game. But try as they might, Cristiano Ronaldo, Deco, and Luis Figo couldn't break the Greek defence and another goal from Charisteas allowed the Greeks to pull off a wild upset.
It wasn't entertaining football, but due to tremendous organisation and an unbreakable will, Greece had pulled off one of the all-time great underdog stories.
#2 Denmark, Euro 1992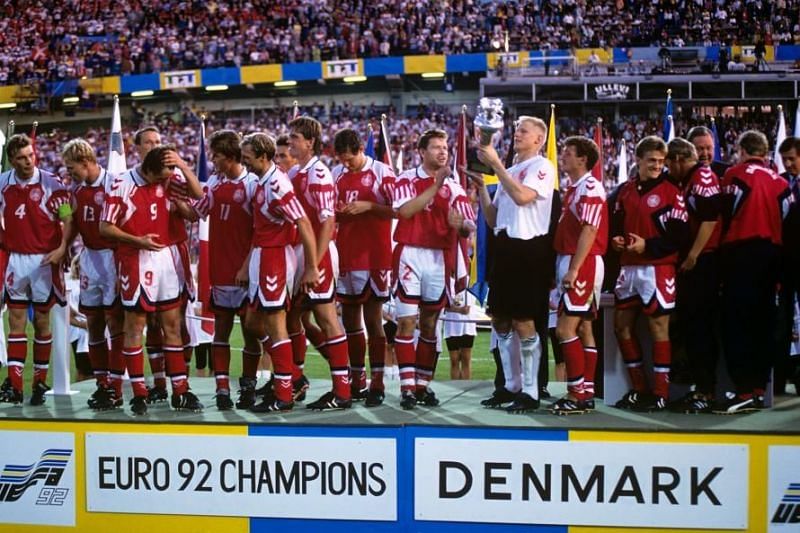 Denmark's victory at Euro 1992, held in neighbouring Sweden, was one of the greatest underdog stories ever not only because nobody expected the side to win, but even more so because they weren't even supposed to be at the tournament.
They'd actually failed to qualify, but war-torn Yugoslavia were removed from the competition following UN sanctions, and so the Danes – the runners-up in their qualifying group – were sent in their place.
A 0-0 draw with England and a 1-0 loss to Sweden in the group stage had the Danes on the verge of an early flight home, but a 2-1 upset over France was enough to take them through the group and put them into the semi-finals.
There they faced reigning champions Netherlands and inexplicably managed to beat them on penalties after a 2-2 draw – with the legendary Dutch striker Marco Van Basten being the man to miss.
Germany – the winners of the 1990 World Cup – faced them in the final, sporting some of the world's finest players – Klinsmann, Voller, Riedle, et al – while the Danes only had a handful of players outside of their own domestic league.
But riding a crazy wave of momentum, Denmark pulled off a 2-0 victory, allowing the likes of Peter Schmeichel to hold the famous trophy as part of one of football's greatest underdog teams.
#1 Leicester City, Premier League 2015/16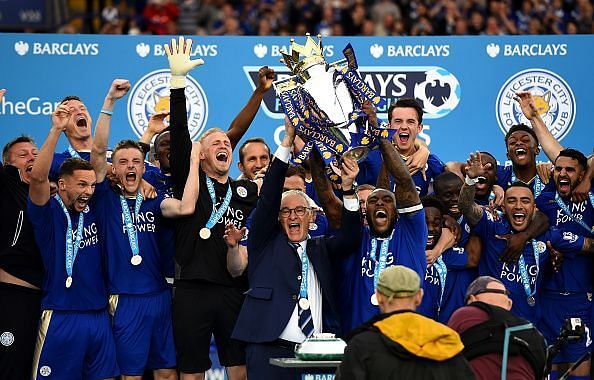 It was the ultimate underdog story – with the untold riches of the modern Premier League, no team since the turn of the century had broken the stranglehold that the big clubs – Manchester United, Arsenal and Chelsea – had over the league title outside of Manchester City, who used a massive injection of Arab oil money to do so.
Going into 2015/16, Leicester City were 5000/1 to win the title; they'd finished 14th in the previous season and had then fired manager Nigel Pearson, replacing him with "tinkerman" Claudio Ranieri.
Many pundits predicted doom for the Foxes, as they barely strengthened their squad and only spent around £26m on players who were either largely unknown or journeymen. But somehow, Leicester started the season on fire.
Fuelled by the goals and attacking prowess of Jamie Vardy and Riyad Mahrez, and strengthened by a solid defence shielded by the eventual Player of the Year, N'Golo Kante, Leicester topped the table at Christmas.
Everybody kept expecting the bubble to burst but it just didn't happen – Leicester beat Tottenham, Liverpool and Manchester City, and a February loss to Arsenal didn't stop them, it merely galvanised them.
The Foxes didn't lose another game in the season, and they secured the title with two games to spare, eventually winning it by ten points. It was an underdog story that will likely never happen again, but it gave truth to the old adage that in football, anything is possible.