Satire: The aftermath of United's defeat to CFR Cluj
1.37K //
07 Dec 2012, 01:06 IST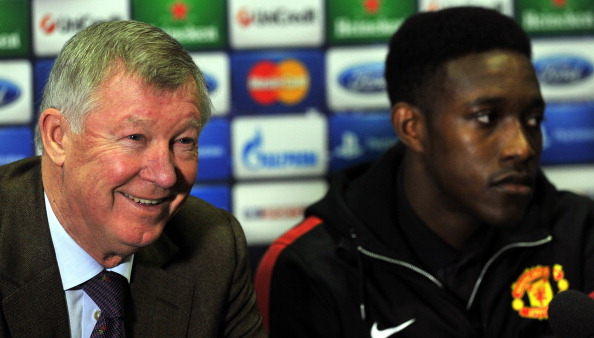 Manchester United let the opposition take the lead once again this season but failed to secure a trademark come-back win, this time against CFR Cluj in their last group-stage game. This is United's second consecutive defeat in Europe this term. Many football experts believe SAF is training the young blood to imbibe the come-back trait, and the two defeats were just cases of failed experiments.
However, Sir Alex congratulated his defence after United just conceded a single goal against Romania's CFR Cluj. In the post match interview SAF seemed very pleased with his side's defending.
This is what he had to say:
"We defended really well. The defence looked really solid today. Although my defenders tried their best to let the opposition score we just allowed them to score a single goal, and that's a great achievement. The lads are young and I'm really proud of them after this performance. We have proved that the Reading game was just a blip."
David De Gea was beaming after the game as he claimed that he is certain to start in the Manchester derby on Sunday, as he let-in just a single goal when compared to three that Lindegaard let-in against Reading.
In another interesting development, Javier Hernandez has written to SAF stating his desire to play only in the second-half after another start where he was unable to score.
A snippet of the letter:
Hi Boss,
I did not find the courage to talk to you about this face-to-face as I'm scared of the hair-dryer. It would be better for my career if I play only in the second-half. I humbly consider myself to be the best super-sub in world football, and you can count on me any time in the second-half. You know, I just don't get that scoring-feel in the first-half. I think this will be best for the team.
Meanwhile his strike-partner Danny Welbeck is contemplating retiring from the striking position.
Welbeck was seen in tears after the game and spoke very emotionally:
"I had this dream of becoming the best striker in the world. But today I have realized that it will remain unfulfilled. I have tried to score with every part of my body; adjusted my body at different angles, but I guess it's not my destiny. I can never be like Chicha. I will continue my career by playing behind the striker or somewhere else in the midfield."
As the media blamed Paul Scholes for the defeat, the usually media-shy Scholes came up with an apology for the Old-Trafford faithful.
He stated: "I feel really bad for my mistake today. The boss has always trusted me and even called me out of retirement as there is no one of my calibre in the team, but I let him down. Actually, the tree to which I target my long passes was chopped off recently. And I have not been able to practice much due to that. Age is also catching up with me."
In a rather shocking revelation, Manchester United left-back Patrice Evra was spotted visiting a psychiatrist by the paparazzi. On being questioned, Evra candidly revealed that he was having a constant illusion about his position on the pitch and had lost all his "positional-sense". He said that very often he had a feeling during the game that he is a left-winger and not a left-back. He went on to add that he knew Buttner would play in the CFR Cluj game, and therefore he decided to visit the psychiatrist just in time before the all important game against Manchester City.
Sir Alex is looking forward to the Manchester derby with his usual passion, fervor, and enthusiasm. He told the reporters that he is taking the game on Sunday very, very seriously, as City have shown tremendous commitment towards retaining their EPL title after getting themselves dumped out of Europe for the second successive season. He went on to further state that City's determination to retain the title is of the purest variety, as the Citizens finished bottom of their group which helped them to avoid even Europa League football, which would have proved to be an unnecessary distraction.
Disclaimer: This article is written in jest. It doesn't intend to hurt anyone or anybody's sentiments.