The Belgians at Chelsea FC
1.25K //
29 Mar 2013, 17:47 IST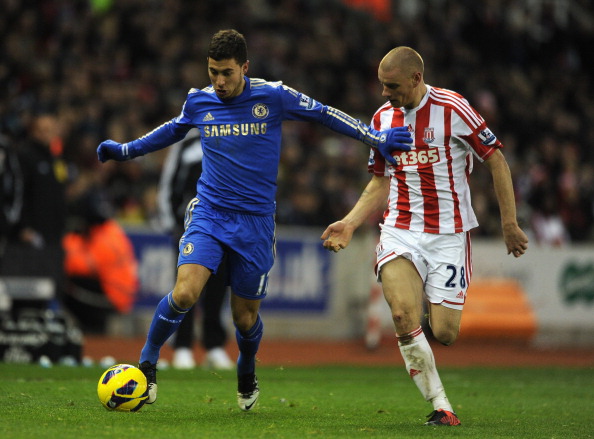 We need them back. All of them.
Eden Hazard has been outstanding for both club and country this season. Together with Juan Mata, they have provided more assists than Xavi and Iniesta. Number 17 is one which strikes fear into any Premier League defender, his ability to win fouls and penalties (not just by diving) is a real asset for Chelsea, especially as they have the likes of Frank Lampard, Juan Mata and (on the off chance he hits the target) David Luiz. If he was provided a striker with the physicality and pace of Romelu Lukaku, a deadly partnership could be formed for next season. And under the potential guidance of José Mourinho, anything is possible with these two up front.
While Demba Ba has put in a good shift for Chelsea this season, he was never anything more than a quick-fix for Chelsea as they looked for someone to fill the gap between Drogba's departure and Lukaku's return, and I firmly believe Ba will become a fringe player next season. WBA's number 20 and top goalscorer has proven that he can perform under pressure, but more importantly that he can do it in the Premier League. The £16 million Chelsea forked out for a relative unknown two years ago looks to have been inspired. His deadly finish will be a joy to behold next season, and we will finally have a reliable goal-scorer in our team.
Kevin de Bruyne has unfortunately been largely forgotten by many. Although he has yet to play a match in blue, he has been in scintillating form this season. In the Bundesliga he has provided 8 goals and 10 assists, and has even filled in at false nine when needed. He is incredibly versatile but where I ultimately see him is in the role currently held by Frank Lampard. De Bruyne's accuracy of both the long pass and the long shot make him an ideal candidate to fill in when Lampard leaves (hopefully not at the end of this season), and his style of play would give us a long-ball option up to Lukaku when the passing game isn't working. Despite his lack of appearances for Chelsea, he will be a key part of Chelsea's future. If he returns…
The Belgian trio has the potential to revamp a Chelsea side who lack that cutting edge to take them all the way to the top. A Stamford Bridge return for Lukaku and KDB would see the vision for the future so often courted by Chelsea fans and the board alike become more of a reality.