The cruel human touch influencing the beautiful game
1.04K //
06 Mar 2013, 12:08 IST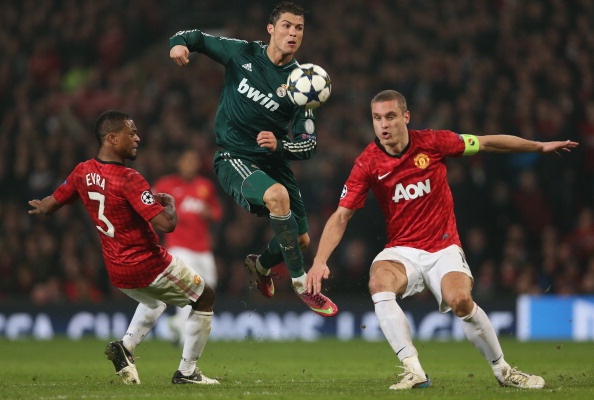 The much expected second leg match between Manchester United and Real Madrid was like a Hollywood movie. A beautiful screenplay, with an unexpected twist post the midway. One feels the song by "Nice guys finish last" suits the predicament faced by the entire Manchester fraternity.
"Irrespective of the decision, the better team lost." said a bewildered yet convinced Jose Mourinho, after their high voltage controversial 2-1 win at Old Trafford against Manchester United in the UEFA Champions League Round of 16. It was touted to be the game of the season, with a lot at stake. It was a match worthy of a final. Arguably, the two finest managers in the history of modern day football came to loggerheads, and it was the time Manchester United faced the beast created by them. Cristiano Ronaldo tried hard, and did score to send Real Madrid through. This is not the first time a high profile game was actually decided by one moment – one blasphemous call by the referee to award a red card to Nani for 'accidentally kicking' Arbeloa when trying to gain hold of a loose air ball. Cristiano Ronaldo, Manchester's prodigal son's return to Old Trafford, was the talking point going into the match, but Turkish referee Cuneyt Cakir's decision is likely to be the lasting one. Apart from Roy Keane, who said on ITV, "It's dangerous, I don't care, it's a straight red. The right decision", no one felt that way. A Manchester United legend himself was condemned by the fans for his comments on air.
Since I am neither a supporter of Manchester United nor Real Madrid, last night was a perfect setting for a neutral fan to watch some free-flowing football. It did happen. Manchester United dictated terms almost throughout the game with a vice like grip on the proceedings. The usual suspects of Cristiano Ronaldo and Van Persie weren't the heroes on the big stage. Both Manchester United and Real Madrid found unlikely heroes in a 39 year old veteran, Ryan Giggs, and second choice goal keeper Diego Lopez, respectively. It was a game of surprise tactical moves. Manchester United included Nani and left out Wayne Rooney, and paid the price. Nani's sending off helped Jose jump right in. He brought in Luka Modric for Arbeloa and reaped benefits instantly. Modric, an acquisition that has divided the merengue fan base on his value addition, banged in a divine goal worthy of his 33.2 million-pound move to the Bernabeu. Modric was involved in the setting up of the second goal as well. He seemed a different player altogether last night, and that was mainly because of the 4-4-2 formation employed by Sir Alex Ferguson. Modric was always fantastic against this formation and picked the gaps beautifully, sending one to Higuain on the wings to drive in a ball that was well netted by a sliding Ronaldo. But what succeeded the goal dictated the reaction of Ronaldo and Mourinho. While the former put up a restrained celebration that was more like an apology, the latter was embarrassed.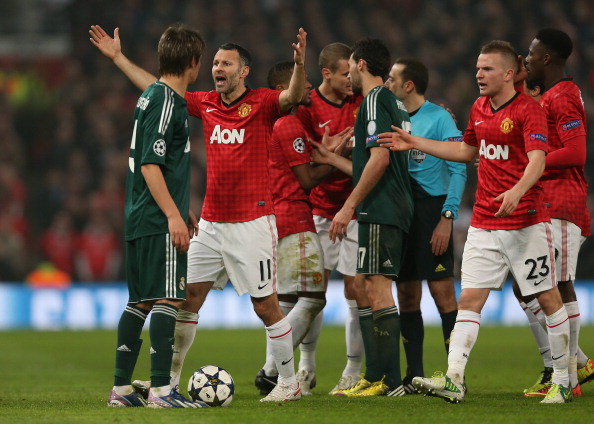 This has to be the first time a big refereeing blunder has gone against the Red Devils in recent times. For a United fan, the tactics were perfect. It was supposed to be poetic. The world we live in is full of unpredictable twists. The game was poetic, indeed, but the controversy was an aberration. Sometimes, an aberration is also a distorted form of poetry. It brings in the delicious ambiguity to a beautiful monotony. Never did every newspaper in England unite wholeheartedly and shouted out the words 'Robbed', and some papers even carried Mourinho's post match quote, which clearly reiterates the fact that this was the most disgraceful moment and United were denied a clear chance to win. Everyone knows that this has been a regular and inevitable part of the game. There was no unanimous outburst of this proposition from the media when Robin Van Persie was handed a red card at Camp Nou in 2011, nor when a shocking display of refereeing happened at Stamford Bridge in 2009 against Barcelona, again. It does come as a surprise that some sections of media targeted Didier Drogba's 'irresponsible' behavior to the officials, almost instantly, post the game, while Rio Ferdinand's outburst and sarcastic applause to the referee's face last night hasn't irked anyone yet. Many football aficionados felt that the Chelsea vs Barcelona semi final clash in 2009 was the worst possible injustice meted out to one particular team. When compared to the stakes involved in that game, this pales in comparison.
I don't wish to be Johnny Raincloud here, but when a team is ahead by one goal and you lose a player, conceding two goals in a span of three minutes and not converting your substantial amount of chances cannot be blamed entirely on the referee. Teams have come back from more dire situations in the past, and that's the stuff of champions that teams like Manchester United possess. Sure, the decision did allow Mourinho the chance to bring on Modric, but both the goals weren't the result of a classic counter attacking football that stemmed out of a 11 vs 10 game. Madrid had fewer chances on goal than United, but they made it count, unlike the home team who had a string of chances that were denied by the woodwork and a brilliant Lopez.
It is pretty sad that something so joyous was influenced so dramatically by something so asinine. The human error is something that gives this game a unique dimension, and that's how it has been since inception. I am sticking my hand out and stating this – there have been many instances when the decision has gone in favor of Manchester United and this is perhaps a rare occasion. The rest of the world, especially the fans of Arsenal and Chelsea, totally empathize with what unfolded. Life is not always easy for a football fan. You sometimes have to dust it off and move on. The silent walk off by Mourinho after the final whistle, followed by his post match talk, along with the subdued celebration by the staff and players of the visitors, deserves special mention. Manchester United have nothing to be ashamed of. They fought till the end, but didn't have enough to cross the finish line. This is football. The unpredictability makes it the beautiful game.