The Curious Case of Owen Hargreaves (Har-Grief)
1.27K //
21 Jul 2011, 17:06 IST
'We have decided not to offer Hargreaves a new contract. This has been a difficult decision knowing how hard the lad has worked to win back his fitness, but we have made it in the hope he will be able to resurrect his career elsewhere,'  said a visibly saddened Ferguson who thereby brought an end to Owen Hargreaves' career at Manchester United, a career, which in its later stages, was stricken with injuries. Many success stories in the world talk of people going from rags to riches. In Hargreaves' case, it was the other way around.
The Beginning
Hargreaves was born in Calgary, Alberta, as the youngest of three children of Margaret and Colin Hargreaves, who had emigrated from the United Kingdom at the start of the 1980s. His father played football for the Bolton Wanderers F.C. youth side and also for the Calgary Kickers of the Canadian Soccer League. He is the only member of his family born in Canada. His brother Darren and his mother were both born in Wales, his other brother Neil and his father were born in England.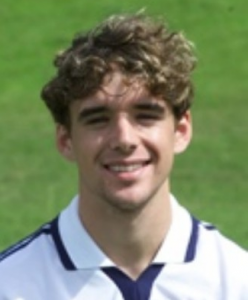 His talent was noticed by Bayern Munich scouts and he ended up moving from the Calgary Foothills to Bayern Munich, becoming part of their U-19 team. His two and a half year stint in the U-19 team and subsequent six months in their amateur team gathered a lot of attention from the regular Bayern Munich management who were highly impressed with his performance.
He then made his first Bundesliga appearance as a substitute in the 2000-01 season. In a couple of months, he managed to get a spot in the starting line-up. Incidentally, Bayern Munich won the Bundesliga that season and also managed to the clinch the UEFA Champions league crown. Hargreaves hence became one of only two English players till that year to have won a Champions League medal with a non-English club, the other being two-time winner Steve McManaman (who won the Champions League with Real Madrid).
His stint at Bayern Munich was laden with success thereafter. In the 145 appearances that he made from the year 2000 to 2007, he was a force to reckon with. His eye for a pass and tremendous dribbling ability and speed won lots of praises from football experts worldwide. A former English player when asked about why Hargreaves managed only 5 goals in his Bayern career said, "The lad may not be among the goals, in fact no central midfielder ever is, but he is promising to say the least."
His dedication was not only restricted to the club unlike many other players. Needless to say, he had burst into the scene of international football in those years.
A 17 million pound transfer later, he found himself playing for Manchester United. In his first season, Manchester United managed to win the EPL and Champions League, in a repeat of what happened in Hargreaves' first season at Bayern Munich. For any other player, a start like this would have meant close proximity towards absolute perfection but fate had something else planned for Hargreaves.
His tryst with injuries
In his tenure at Bayern Munich, Hargreaves had suffered many injuries, all of which tremendously affected his playing style. In 2002-03, he was out of the team due to injury to the calf muscle on three different occasions. Things worsened when in the 2006-07, he broke his leg which put him out of action for pretty much the entire season. He recovered in time, returning in time to help his team beat Real Madrid in the Champions League.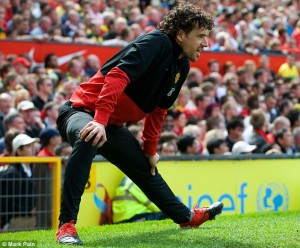 His first season at Manchester United was indeed laced with some magical play-making. Unfortunately, it seemed that he had brought his injury woes along with himself from Munich. The second season at Man United was, as he said, "tormenting" with him being out of the playing XI and bench due to frequent and incessant injuries. Specifically, a recurring patellar tendinitis problem, restricted him to sporadic appearances in 2008–09. After trips to specialists in both London and Sweden yielded no results, Hargreaves travelled to Colorado, United States, in November 2008 to visit renowned knee surgeon, Richard Steadman. Hargreaves underwent surgery on his right knee on 10 November 2008 and received a similar operation on his left knee in January 2009. However, this meant that Hargreaves would miss the remainder of the 2008–09 season, ultimately meaning he would miss out on a second Premier League title and a League Cup winner's medal.
In January 2010, it was speculated that Hargreaves was initially slated to return in time for Manchester United's Champions League first knockout round tie against AC Milan, despite not being fully match-fit. However, in February 2010, Hargreaves suffered a major setback to his World Cup hopes as Sir Alex Ferguson omitted him from the squad for the knockout stage in favour of Belgian defender Ritchie De Laet. He eventually made his comeback a week later, playing for 45 minutes of Manchester United's reserve team match against Burnley on 18 March.
On 2 May 2010, Hargreaves made his Premier League return in the 93rd minute of United's penultimate game of the season against Sunderland. It was his first Premier League action since a 1–1 draw with Chelsea in September 2008, during which time he had missed 113 matches in 20 months. Despite this, Hargreaves missed the beginning of the 2010–11 season, having suffered another injury, for which he travelled to the United States to see a specialist. On September 24, manager Sir Alex Ferguson announced that Hargreaves had returned to training. On 6 November 2010, he made his first start since September 2008 against Wolverhampton Wanderers, however it was short-lived after a hamstring injury forced his withdrawal for Bébé just five minutes into the match, which United went on to win 2–1.
Eventually on 22nd May 2011, Alex Ferguson told the world that Hargreaves would no longer continue as a player for Manchester United as he had, as a news reporter said "become more of liability for the team than an asset."
A former Man Utd. player was interviewed in this regard. He was of the opinion that Hargreaves' downfall was almost none of his mistake while others disagree calling him "reckless enough to cause so much misery to himself".
Whatever may be the case, Hargreaves' career as a footballer looks bleak. Some say that with rigorous training and physiotherapy he can make a comeback in the near future. Sadly age is catching up with him as well, but when has age stopped footballers from playing their heart out on the field? Optimistically speaking, in case he does revive himself as a player, there is nothing to stop him from regaining past glory because it is his decision to revive himself as a player or not. Realistically speaking, however harsh it may sound, he is a horse with a limp and preferably should be put down.