The FIFA Club World Cup 2012 - A Preview
1.88K //
05 Dec 2012, 20:56 IST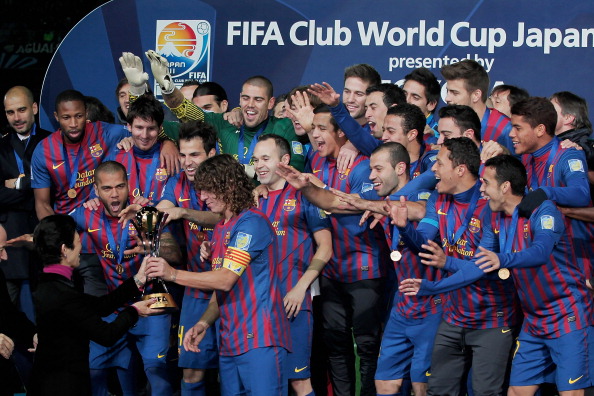 Who participates in the FIFA Club World Cup?
The FIFA Club World Cup features the winners of FIFA's premier continental club competitions across Europe, Asia, Americas and Oceania regions. This edition of the Club World Cup will feature the following teams -
Ulsan Hyundai – AFC Champions League winners
Al Ahly – CAF Champions League winners
Chelsea – UEFA Champions League winners
Monterrey - CONCACAF Champions League winners
Auckland City – OFC O-League winners
Corinthians – Copa Libertadores winners
Sanfrecce Hiroshima – Winners of the host country's (Japan)  top flight league
The matches of the entire tournament will be played in two venues.
1. Toyota Stadium, Toyota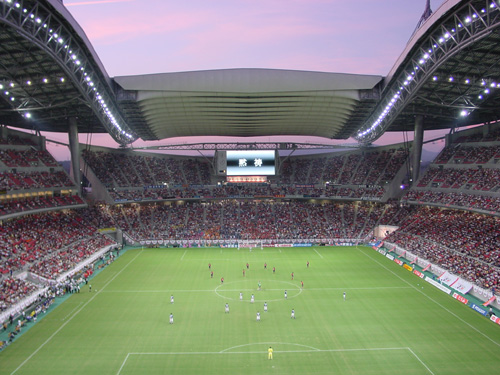 A 45,000 seater stadium, it is the home of  the J-League outfit Nagoya Grampus. A unique feature of this stadium is that its roof is foldable.
2. Nissan Stadium, Yokohama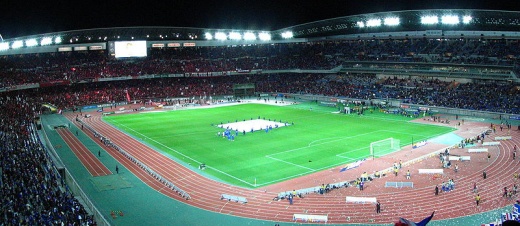 As seen from the picture above, the stadium, also known as the International Stadium, Yokohama, is a multi purpose facility inaugrated in 1998. It is the home of J-League side Yokohama F Marinos. With a seating capacity of about 72,000, it is Japan's largest stadium in terms of seating capacity.
This tournament has an extremely complex format and sometimes, this frustrates the casual viewer. The traditional big-guns – the South American and European powerhouses, enter the tournament in the late stages and only have to win two games to be crowned champions, while the lesser known clubs from Asia and Oceania have to trod a much more difficult path. Here is a schedule of this edition of the competition.
Match 1 – Sanfrecce Hiroshima vs Auckland City FC. Venue: Yokohama
Match 2 – Ulsan Hyundai vs FC Monterrey. Venue: Toyota
Match 3 – [Winner of Match 1] vs Al-Ahli SC. Venue: Toyota
The winner of Match 3 then plays Corinthians at Toyota, for a place in the final.
The other finalist is decided by the result of [winner of Match 2] vs Chelsea at Yokohama.
The losers of Match 2 and 3 will then face off for fifth, while the losing semifinalists face off for third.
Chelsea and Corinthians
Historically, the UEFA Champions League winning team has always been the favorites, closely pursued by the South American giants. For Chelsea, this tournament might seem more of a distraction , mainly due to the travel, and also because they have to play only two games after all the travelling. Hence, fatigue and squad rotation comes into picture. Rafael Benitez still awaits his first win as Chelsea manager, and some critics have already called him a glory hunter, citing that he took up the job only to have a crack at this particular tournament.
Corinthians may consider this tournament more seriously than Chelsea, and they will look to field full strength sides and go all out for victory.
Previous Editions' Winners
2000 – Corinthians (Brazil)
2005 – Sao Paulo (Brazil)
2006 – Internaiconal (Brazil)
2007 – AC Milan (Italy)
2008 – Manchester United (England)
2009 – Barcelona (Spain)
2010 – Inter Milan (Italy)
2011 – Barcelona (Spain)
The tournament runs from 6th to 16th of December. The title of "Club World Champions" beckons for one of theses 7 teams. We will soon find out!