The Footy Mumble: A 'Real' saga, RVP's near death experience!
4.92K //
24 Dec 2012, 18:33 IST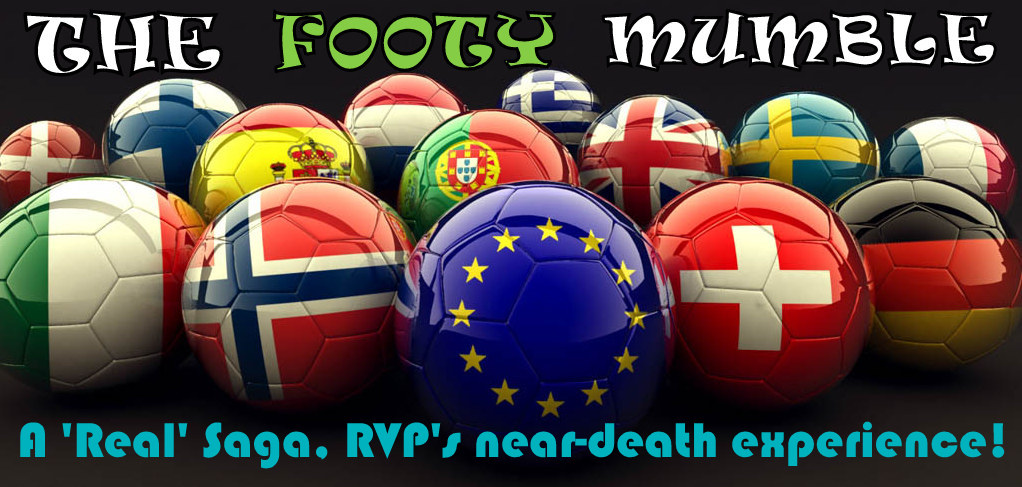 Lucas Moura blamed for Madrid case
That Real Madrid are a club in crisis right now is a pretty obvious fact for everyone right now. But the more surprising thing about the saga is the various twists it is taking.
Dropping  Casillas has led to rumors that Mourinho WANTS Real to sack him before they face Manchester United.
The latest, however, is that the failure to land Lucas Moura was the cause for breakdown between Real and the Portuguese manager. The fact that it has been 4 months since, has made no difference to the story.
At this rate, we are surprised arch-rivals Barcelona haven't been dragged into the mess so far!
RvP could have been killed
Sir Alex Ferguson has claimed RvP could have been killed after Ashley Williams kicked the ball right into RvP's head after the striker had been fouled.
"He could have been killed. I think the FA has got to look into it…. he should be banned for a long time, because that was one of the most dangerous things I have seen on a football pitch in a long time."
Yet, both players got a mere yellow card for their troubles.
Shakira and Pique's kid to be Barcelona member at birth
Gerard Pique and pop singer Shakira will make their child a Barcelona member immediately upon birth, apparently.
According to the players, his grandfather Amador Bernabeu, and then his parents, made him aware of what it meant to be a fan.
The Beckhams, meanwhile have made their son Romeo appear in an ad for Burberry!
In today's top transfer news, Robert Lewandowski has already agreed a deal to move to Manchester United, if reports are to be believed.
The fee ranges from £12-15 million across papers. With United having a plethora of striking options at the moment, we will be surprised if this is indeed true.
Meanwhile, Arsenal target Klaas-Jan Huntelaar has signed a new contract to stay at Schalke until 2015. Either he's staying or the club just want to wrangle a bigger transfer fee out of suitors.
In today's Video of the Day, watch Robin Van Persie get whacked in the head and then confront Swansea's Ashley Williams over it. Both escaped with a mere yellow card!