The Footy Mumble: Arsenal want Downing, Malaga crisis resolved!
2.08K //
26 Nov 2012, 18:42 IST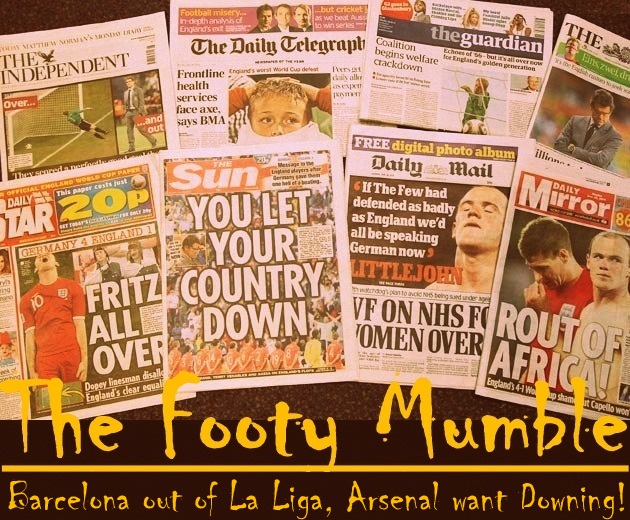 West Ham fans abuse Tottenham
In yet another case of abusive fans, West Ham could find themselves with a potential F.A. charge after it appeared that the club's fans made sickening chants about Tottenham and the recent attacks in Rome.
The Daily Mirror claims, Visiting supporters made hissing noises and goaded Spurs fans with anti-Semitic, Adolf Hitler and pro-Lazio songs during the Hammers' 3-1 loss at White Hart Lane.
The chants come less than a week after Tottenham fans were attacked in Rome before their team's match against Lazio, by a hundred strong mob.
The most serious case in that attack was that of a Tottenham fan who ended up getting stabbed on his head and legs.
Financially troubled Spanish club Malaga are seemingly set to be put out of their misery, with Spanish papers reporting that the club owners are ready to settle the club's debt.
The club reportedly owes up to €8 million in wages to players. Vice President Moayad Shatat allegedly held talks with the owners in Qatar, and the financial crisis will, hopefully, be solved soon.
The news was expected, however, with the owners announcing their intentions to invest more in the club, after the team achieved an incredible victory against 9 time winners A.C. Milan in the Champions League.
City want Ozil, Arsenal want Downing!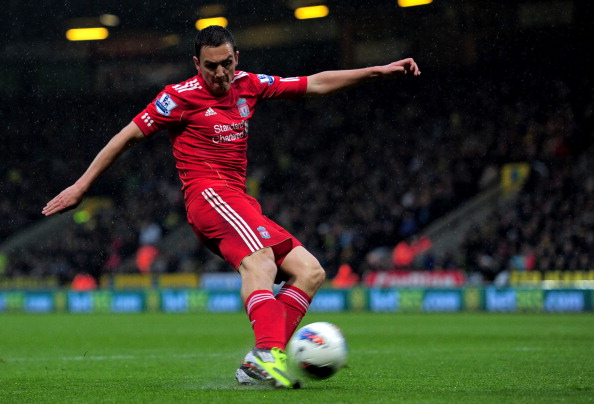 And in today's transfer news, Mesut Ozil has been yet again linked with an exit from Real Madrid, with Manchester City reportedly interested in the play-maker; which is hard to believe, considering the array of play-makers City already have in Samir Nasri, David Silva and Yaya Toure.
And considering it's the Daily Mirror which reports it, our doubts grow.
In more sensational news, Arsenal have been linked with a £10 million bid for Liverpool's Stewart Downing! Yes, you read it right… £10 million!
When most clubs wouldn't even sign the Liverpool forward for free, Arsenal deem him to be worth £10 million.
A few others in the British press also claim that Arsenal could even swap Walcott for Downing!
Now, THAT, is something which leaves us speechless.
You might have watched Messi, Cristiano Ronaldo and Diego Maradona dribble past players and score breathtaking goals. Now watch this totally unknown footballer (Teniente Farina midfielder Javier Portillo) from one Paraguayan football's lower divisions score an incredible after avoiding EIGHT challenges!
Even the above legends would be well impressed with that!