The Footy Mumble: FIFA, UEFA mess up, Chelsea go bonkers
3.05K //
14 Dec 2012, 18:06 IST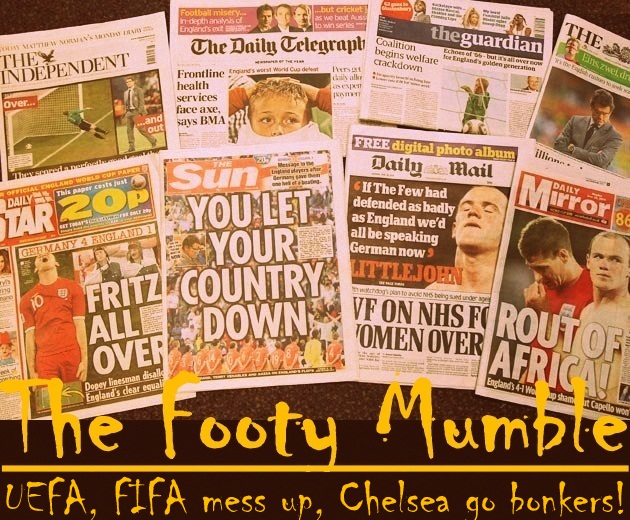 FIFA close Bin Hammam bribery case
FIFA have closed the bribery case against former Asian Football Federation president Mohammed Bin Hammam after the ethics team found no evidence to support the charges.
Even the Court of Arbitration for Sports had lifted his lifetime ban earlier in July.
Investigator Michael J Garcia was quoted as saying: "With respect to the events at the CFU conference, the investigation uncovered no new material proof beyond the substantial evidence presented during the proceedings that culminated with the CAS decision vacating Mr Bin Hammam's ban.
"Accordingly, the Investigatory Chamber has closed this matter consistent with the CAS Panel's guidance regarding newly discovered evidence."
The incident originally occurred right when it seemed that Hammam would replace Sepp Blatter as FIFA President. Now that the charges against Hammam have been dropped, Blatter might well find himself in the dock.
UEFA announces racism verdict
UEFA has announced its verdict on the racism and violence incident which occurred after the England-Serbia U21 match in October.
4 Serbian players have been banned for 2-4 matches along with 2 coaches who have been banned for up to a year.
England players Steven Caulker and Tom Ince have been banned for a match too!
Wait a minute, wasn't it English players who were attacked? Yes. Does it matter? Apparently not!
If internet rumors are to be believed, below is the new kimono Chelsea have released in celebration of making it to the Club World Cup in Yokohama.
It seems they have decided to have a go at landing the Worst Club Merchandise trophy. No surprise, considering they look unlikely to win any footballing trophies!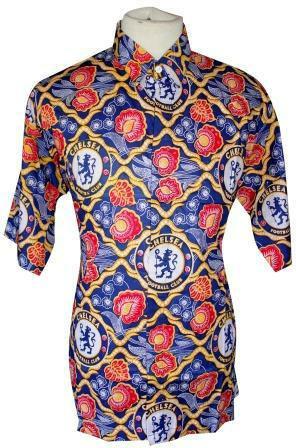 In today's Video of the Day, Muhaga Bakenga of Cercle Brugge, a Belgian club, misses an open goal that rivals even Fernando Torres' misses.
In today's transfer news, Javier Hernandez has been linked with a move to Barcelona. For a mere £15 million at that. That's the least of the problem with the story.
With Messi alone scoring around 90 goals, which is more than half the number of goals his team scored, we fail to see the basic necessity behind such a move.
Sticking to the La Liga, Marcelo has been linked with an exit from Real Madrid, in order to fund a £57 million move for, you got it, Gareth Bale.