The glorious positives of Chelsea's victory over West Ham United
937 //
24 Mar 2013, 18:37 IST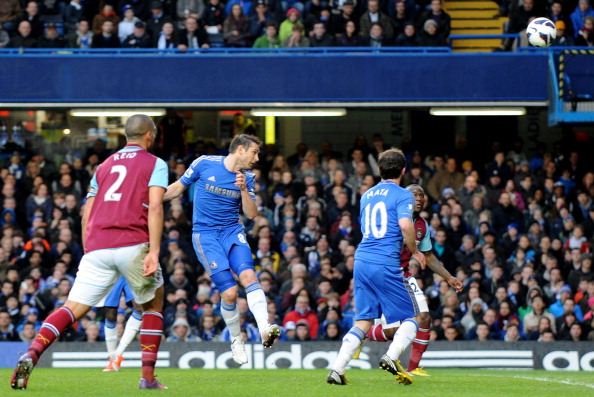 Frank Lampard's header from an exquisite chipped pass by Eden Hazard brought up his 200th goal for Chelsea, an astonishing feat by any measure. He is within 3 goals of breaking Bobby Tambling's record and has rightly received the plaudits he deserves for a phenomenal personal milestone. He found time to put Ba clean through with a delicious pass on 8 minutes, and his general distribution and work rate belied his years.
Man of the match Hazard was irresistible. One Roy of the Rovers run taking 6 West Ham players with him, twisting and turning like a Tasmanian devil, finishing up with a Rabona to cross, was a highlights editor's dream. Along with Mata, he taunted Joey O'Brien all afternoon, and his goal, leaving Winston Reid for dead before arrowing a left-footed drive into the corner, was pure quality. How good will he be if he's this good at 22?
Juan Mata gave a masterclass in conducting the Blues' attacking orchestra. His ammunition was potent and Hazard in particular made the most of it. The two of them have an almost telepathic understanding that is a joy to watch. Oscar had a super 20-minute cameo coming on for Victor Moses, who unselfishly stayed near the left touchline for most of his game time to ensure West Ham had to defend the whole width of the pitch. Mata is the heartbeat of Chelsea in transition and is arguably the best pound for pound footballer in the Premier League.
Offensively, this could have (and should have) been a cricket score. Our shots-to-goals ratio was over 10-to-1. We average a shade over 2 goals a game for the season, but with improved finishing, this would be much nearer 3 with a commensurate increase in the W column.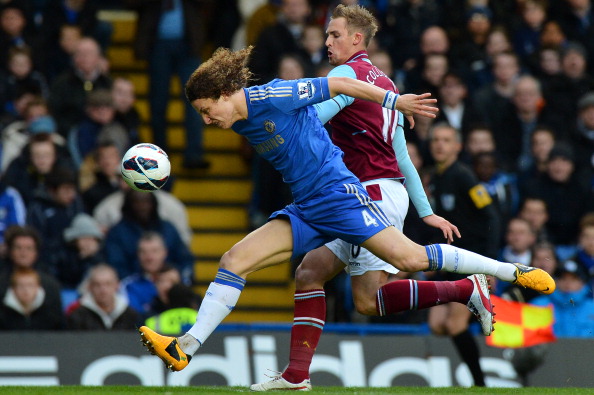 Defensively, we've been relatively porous this season with clean sheets in less than 3 out of 10 games played. Petr Cech had little to do but what he did have, he dealt with well. David Luiz has been our most reliable centre-back in 2013. With Cahill, Terry and Ivanovic struggling with illness, injury and form respectively, Luiz has impressed. His quality with the ball was exemplified by a rasping left-foot volley hit from the apex of the penalty area that Jaaskelainen gave up on and was relieved to see flash wide. (Luiz was fortunate to get a free kick in the build up to Andy Carroll's disallowed goal, where contact was minimal).
Ramires has had a real in and out season but he could not be faulted for work rate, stamina and putting his foot in where it hurts, even against Andy Carroll despite a mismatch of physical frames. He also made a fantastic block from a Diame thunderbolt just before Half Time.
Cesar Azpilicueta just about shaded his battle with Matt Jarvis. He got forward when the opportunity arose, providing a great cross that Victor Moses struck just wide and made one particular tackle inside the penalty area that was inch perfect on a rare moment of devilry from West Ham in the first half. Stats are not my thing, but his tackles won percentage must be high, ditto his fitness levels.