The international break has helped Manchester United and its players
1.79K //
27 Mar 2013, 17:06 IST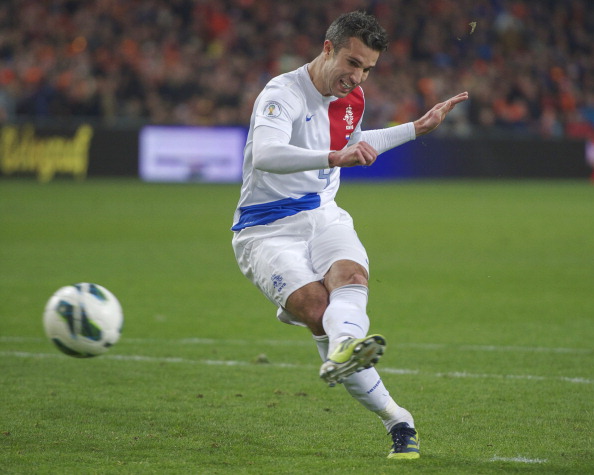 The international break is what a football fan does not expect, especially during this crucial part of the season, but actually speaking, this international break has helped Manchester United and their players a lot. It not only helped the players who were not playing for their countries, but also those who played friendlies and qualifiers as well.
Players like Nemanja Vidic, Rio Ferdinand, Ryan Giggs, Rafael da Silva and Paul Scholes all benefited, as they got two whole weeks of sufficient rest. On the other hand, players like Valencia, Young, Kagawa, Rooney, van Persie and Hernandez were among the assists and goals during international duty.
Ashley Young and Antonio Valencia were among the goals and assists, giving them a confidence boost they needed. Hopefully, they will recover their form, which has been missing for quite a while now, which in turn would help Manchester United a lot. With Manchester United set to play Sunderland, Chelsea and then the Manchester derby, both will be required to be at their best in the coming weeks.
Another benefit of the international break was that it helped Robin van Persie get back to goalscoring form, as the Dutchman scored 3 goals in 2 matches to put an end to his goalscoring drought. If he can get his hot-streak back, he will be in the race for the league's Golden Boot and will be a prime candidate for the PFA Player of the Season award.
Every player has to go through lean periods, and Robin van Persie is no different, but if he starts scoring again, he can help Manchester United reach the semifinals of the FA Cup by beating Chelsea at Stamford Bridge.
None of the players who went on international duty came back with injuries, another reason for Manchester United fans to be delighted about.
Therefore, the international break was a major advantage for Manchester United, as some players got adequate rest, while some others got gametime and looked sharp. The hope is now that they can carry that form forward when they meet Sunderland on Saturday.
With games set to come thick and fast from now on, and United still alive in two competitions, consistency and squad strength will be the key if they are to end the season with a domestic double.