The international break: Winners and losers
1.07K //
28 Mar 2013, 23:43 IST
The international break saw some quality football being played out all across the world, but mostly across Europe where the World Cup qualifiers grabbed plenty of attention. Some teams managed to hang on to their automatic qualification spots with some gritty performances while others bit the dust. Here's a roundup of the biggest winners and losers from the weekend.
Winners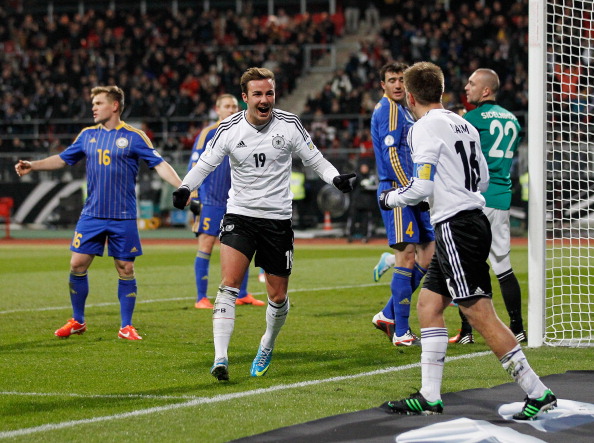 Two games played, both against Kazakhstan, and both won comfortably to set up a huge 8-point lead at the top of Group C in the World Cup qualification table. Germany really turned on the style and gave their opponents a good thrashing home and away, with an aggregate score of 7 – 1 over the two games. If only Manuel Neuer hadn't had that embarrassing mix-up which gifted away a goal…
Another side in complete control of their group, Netherlands maintained their perfect record with 2 wins over the break to make it 6 wins out of 6, and build a commanding 7-point lead at the top of Group D. A total of seven goals scored, and none conceded in their games against Romania and Estonia, with 3 from RvP, and 2 from VdV, the Dutch already seem a good prospect for the showpiece in Brazil.
An unlikely name in this list, but a thoroughly deserving one, is that of Israel, who made real strides to jump to second spot in Group F. Although Russia have a perfect record in this group, and had their lone fixture for the break postponed, Israel do seem like a potential threat to their top spot. A 3 – 3 draw against Portugal, which could have been very different if not for Coentrao's 90th minute equaliser, and a 2 – 0 win over Northern Ireland make Israel a cool pick for this list.
Playing just one competitive fixture over the break, Italy produced a fairly clinical performance to win 2 – 0 against Malta and open up a 3-point lead at the top of Group B, with a game in hand. A brace from Mario Balotelli brought out the striker's good side, as has been on display almost consistently since his departure from Manchester City, and puts the side in with a good chance of automatic qualification to the World Cup. In addition, a 4-minute blitz in the second half of a friendly against Brazil earned the Azzurri a respectable draw, with Balotelli again being on the score sheet.
After a tame 1 – 1 draw against Finland, Spain got their act together against France to beat them in a close encounter, and leapfrog them to the top of the table in Group I. With only the top team from each group qualifying automatically, and the best 8 runners up having to take part in play-offs to determine the 4 that will go through, it was a real winning result for the Spaniards.
Losers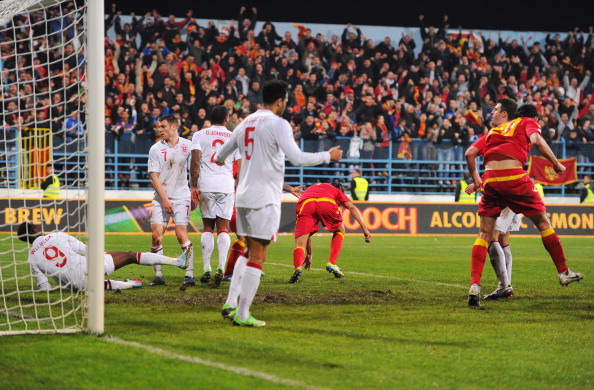 With a 2 – 0 loss to Serbia, and a 2 – 1 loss to Wales, Scotland continued their miserable win-less run in Group A, and are now firmly rooted to the bottom of the table. With just 2 points to their name, while the top two in the group have 16 each, the World Cup is now definitely an impossibility for the side filled with a fair few household names, earning them an unfortunate spot on this list.
Starting the break with 7 points in their group, the same as Greece and Bosnia, Slovakia completely lost their way in their two fixtures to end up with just 1 point, compared to 3 for Greece and 6 for Bosnia. Needless to say, this puts them in real hot soup over possible progress, and with the impetus surrendered, they will be kicking themselves over the 1 – 0 loss to Greece and 1 – 1 draw against Lithuania.
As already mentioned, France lost their game against Spain, and top spot in group I, making it likely that they'll have to come through the play-offs, even if it is too early to predict. What would have hurt most is that any result other than a loss would have been a good one, but could not be achieved even in front of their home fans.
After a huge 8 – 0 win against San Marino in the first of their two games over the break, one would not expect England to feature in this list. However, a 1 – 1 draw against Montenegro; a side which they have now failed to beat in 3 meetings, keeps England off the top of the table, with the 620,000 population country maintaining their 2-point lead. An absolutely flat, sub-par performance in the second half, which showed very little desire to win from the Englishmen puts them in the category of losers for this break.
The hosts of next year's World Cup are yet to win a game under the second spell in charge for Luis Felipe Scholari, and gave up golden opportunities to do so in friendlies against Russia and Italy. While they threw away a 2 – 0 first half lead against the Italians to settle for a draw, they were nearly shamed against Russia, barely managing a 1 – 1 draw with a 90th minute goal from Fred. A very indifferent performance, which leaves Scholari with much thinking to do.