The Manchester Derby: What it entails
841 //
01 Dec 2012, 23:01 IST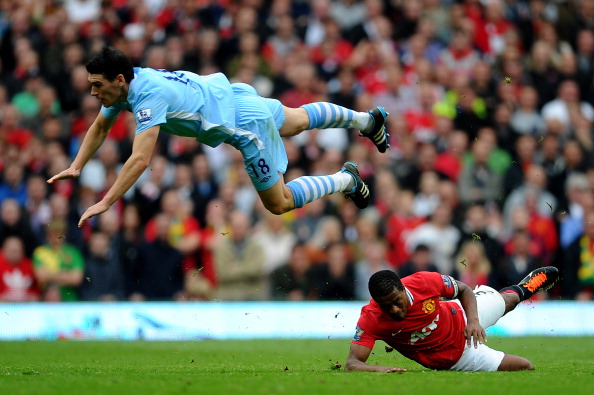 Termed as the El Clasico of the Premier League, the derby speaks for itself. It needs no description on what it signifies. As the two clubs lock horns for the 164th time in a week's time, the timing of the fixture couldn't be better. While the red side of Manchester are the pack leaders, their not so noisy neighbors are within a palm's reach right behind them.
The tales of the two clubs haven't been that different this season either. Both sides have depicted how vulnerable they are defensively. Ironically United and City had a similar outing at Southampton earlier this season, coming from behind twice before eventually walking away with a win. To add to that, one's still unbeaten in the league while the other is yet to draw a game. If that's not all, Sunderland, Newcastle and Reading are in the line up for the two clubs in the forthcoming weeks.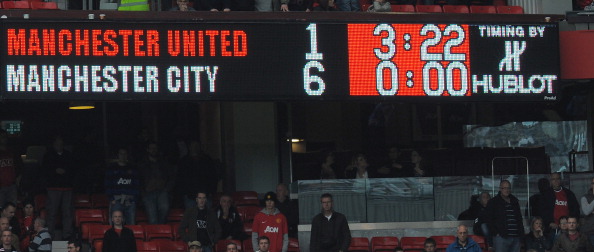 Enough of the stats and facts. It goes without saying that Sir Alex Ferguson yearns for some payback after all what happened last season. His adversary by all means will leave no stone unturned so that that doesn't come by easily. Coming off from a serious drubbing at the European arena, Roberto Mancini cannot ask for a better occasion to show their worth in footballing terms is as good as their net worth.
Amidst rumours that Pep Guardiola is vying for his seat next season, Mancini isn't going to help his cause by slipping down in the title race. After the two clubs cross paths, both are expected to grab maximum points in the forthcoming fixtures taking into account their current run of form. A win would give the Reds a 4-point cushion over their neighbours before Christmas, which isn't unassailable but nevertheless a cozy spot to be in. On the other hand, a loss for the Citizens would not only sever their unbeaten run at home but also force them to play catch up even before half the season concludes.
After an enthralling demolition of United at their own backyard, the return fixture at Etihad was a drab affair with United hardly making their presence felt. This time around, United plus their stellar new signing (read RVP) are anticipated to make a difference. Robin van Persie, who's just one behind top scorer Luis Suarez, is yet to show (in a red shirt) what he's capable of against the likes of teams such as Manchester City and would no doubt relish regaining his spot at the top by finding the back of the net next week. Not long ago, Carlos Tevez and Sergio Aguero had a field day against Aston Villa with a 5-0 thumping. Benched twice after that, Tevez, if given a start, would give it all to score against his former employers and cement his place in the squad ahead of Balotelli and Dzeko. And  Sergio Aguero needs no mention.
This derby might very well carve the way as the title race progresses, and neither of them will hesitate to exert their supremacy over the other. Will SAF finally get his revenge or will the Citizens endure? We sure have a scintillating contest in the offing.