The Premier League title is Manchester United's to lose - Vidic
1.03K //
18 Mar 2013, 13:57 IST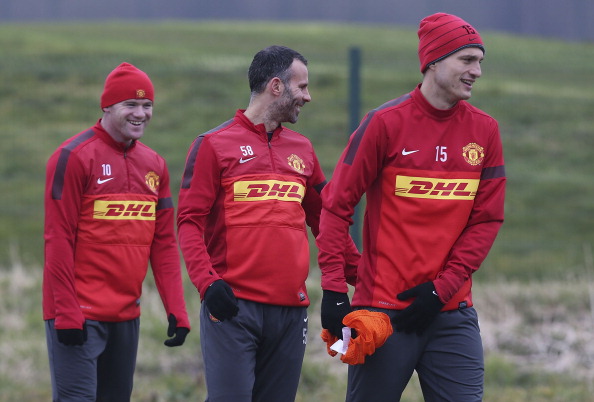 After City's recent dreadful weekend, much to the delight of Manchester United, the Citizens are now trail United by 15 points and skipper Nemanja Vidic feels that the Premier League title is United's to lose.
Following the Red Devils 1-0 win over Reading, courtesy Wayne Rooney's first half strike, and the Citizens painful loss to Everton on Saturday, Manchester United has ultimately paved a narrow path to Premier League glory this season.
The results at the weekend matches has left the Premier League title just out of reach of Manchester United. But a wary Vidic  has warned his team mates not become complacent and let slip off such a golden opportunity, like they did last season.
"You want to win your games and play for your country during the international break without any bad feelings and we have done that. Now, we just have to think about the next games that are coming." said the United captain. He insists that despite going into the international break having gained 3 crucial points, it was not an easy thing to do.
He went on to say "We have the title in our hands but we have games still to play and some especially tough away games that are traditionally hard for us. Nothing is finished yet, but we're in a good position." The Serbian international says that there are moments when there is an aura of nervousness from the fans, who still have not gotten over what happened last season. "I don't think we should allow that to happen again. We are in a good position now. We should relax and enjoy playing football. It is a good time for us."
(Source: Official Manchester United site)