The return of Paul Scholes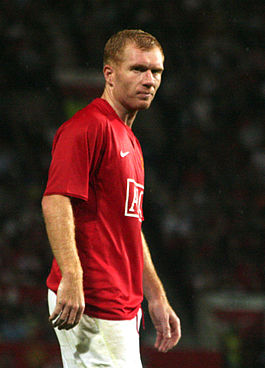 On 8 January 2012, Paul Scholes came out of retirement due to the injury crisis at Manchester United and made his post-retirement debut against the noisy neighbours Manchester City in the FA Cup in which Manchester United won 3-2. Paul Scholes came in as a substitute replacing his Portuguese team-mate Luis Nani.
The Return to the Premier League 
Paul Scholes returned to the league against Bolton in which he scored his first goal since retirement in which United won 3-0 at Old Tradfford. Since the return of Paul Scholes, United had not lost a single match in the premier league. Since Scholes was persuaded out of retirement, following defeats by Blackburn and Newcastle, United have taken 25 points from 27 to overtake Manchester City. As Scholes is the hub of the mid-field for Manchester United, missing him and others due to injury, United suffered a lot in the first half of the season. Manchester United had won seven out of the eight matches after the return of Scholes in the Premier League. And the match against Chelsea on February 5 has ended in a draw after a tremendous comeback from United. The eight unbeaten matches includes wins against Arsenal, Liverpool and Tottenham.
The picture below clearly depicts the results of the red devils after Paul Scholes return.