The rise of Portuguese football
1.02K //
20 Mar 2012, 15:34 IST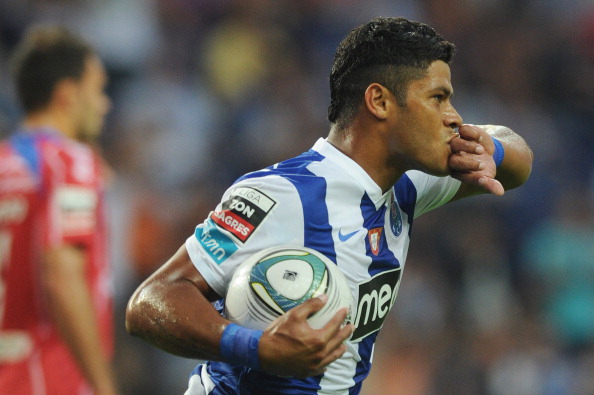 As the Champions League and Europa League approach their respective business ends, all the talk about La Liga's domination of Europe in recent years, and the fall of EPL giants are doing rounds. Italy's Serie A has been labelled as the 'sleeping giant', while France's Ligue 1 has been earmarked as a emerging power in European football. But amidst all this, there is one league which escapes everyone's eye, yet is slowly establishing a reputation of being the challengers to the heavyweights of Europe. They are the Portuguese Primeira Liga.
The PPL was formed in the year 1938. A remarkable statistic worth noting is that only five clubs have won the League.
SL Benfica-32 times
FC Porto-25 times
Scorting CP-18 times
Boavista, Belenenses – 1 time each
The 'Big Three' of Portuguese football (Benfica, Porto, Sporting) are the representatives of Portugal in European competitions, and they have done well to hold the banner of Portugal high in Europe. A notable exception being SC Braga, who enjoyed a dream season last year when they went all the way into the Europa League finals, beating heavyweights such as Benfica, Liverpool and Dynamo Kiev.
Who can forget the Champions League winners of 2004, when the unfancied Porto, under Jose Mourinho, went on to produce one of the greatest shocks of modern football by eliminating Manchester United, Lyon and finishing above Real Madrid en route to winning the trophy. It remains as one of the greatest sporting achievements of all time. This spectacular result has been the benchmark for  Portuguese clubs as they set to embark on a European crusade season after season. They have been consistently present in European club competitions, and have a good track record in them. FC Porto enjoyed a treble-winning 2010-11 campaign under erstwhile manager Andres Villas-Boas, winning the PPL, Portuguese Cup and the inaugural Europa League .
The legendary Benfica team of 1962, which included players of the calibre of Eusebio, and Mario Coluna who went on to create history by beating Real Madrid to win the European Cup. Eusebio is considered by many as one of the greatest players ever to have graced the pitch, achieving cult status for both Portugal and Benfica.
The Primeira Liga has churned out some of the best young talents in recent years, most famously Cristiano Ronaldo, Luis Nani, Anderson, Ricardo Quaresma played for local clubs as youngsters before being snapped up by big teams. Portugal is tagged as the 'European Brazil' due to their knack of  buying Brazilians and grooming them in suit European style of football. Recently, they have also started importing talented youngsters from other European countries which fail to make it big on the European club scene. The current teams include many young players who have  performed for their clubs with flair and consistency. Many of these players are being tracked by European giants. Examples include Ricky Van Wolfswinkel of Sporting, Joao Moutinho and Hulk (who has a 100 million release clause) of FC Porto, Axel Witsel and Nicholas Gaitan of Benfica. They are sooner than later expected to make a move to the big clubs, after having established their reputations in Portugal.
The Portuguese clubs are also renowned for playing attractive fast-paced football, earning them many lucrative TV sponsorship deals. The managers are tactically versatile, and have acquired quite a reputation around the world. Examples include Jose Mourinho and Andres-Villas Boas, who after enjoying stellar seasons for Porto, were snapped up by Chelsea. This certainly improves the budding young player's scouting report, as nowadays managers look for tactically sound players who have technique combined with artistry. The PPL goes a long way in honing those skills in a player.
All in all, Portugal is on the rise, and we may well see the likes of Benfica and Porto making it to the finals of the CL and Europa League without it being considered a major shock. Currently, the Portuguese League is sixth in the hierarchy of  European Leagues, but I am looking forward to the day when Portugal will slug it out with  the likes of Spain and England in the battle to be considered top in Europe. There is certainly a lot of potential,which just requires to be tapped.