5 reasons to romance the UEFA Champions League
677 //
21 Nov 2012, 11:06 IST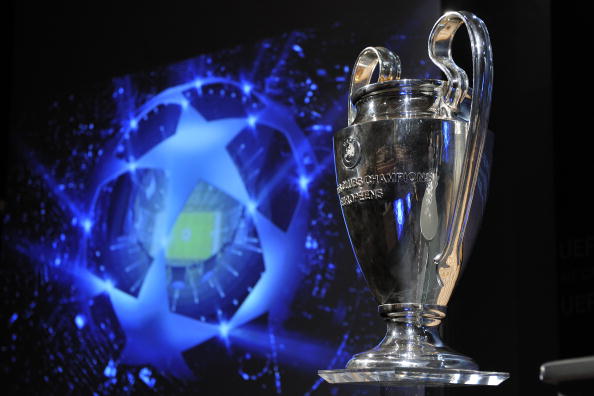 Everyone who likes football, eventually ends up adoring the UEFA Champions League. Do you too? Here is why the romance of the UEFA Champions League is an extensive affair that makes us stay up till 3:30 in the morning, or even later if the damn thing ends up in a deadlock.
1. A League of Champions
It is what the name suggests after all. The crème de la crème of European leagues fight for a spot in the group and if that doesn't actually turn on the football fan in you, only a head-butt by Zidane is the option. The possibility and potential of the fixtures is so diverse that otherwise would be completely impossible to believe. Nothing comes close to a Chelsea-Juventus clash. The sheer amount of class in that particular match should pull you out of bed and get you to stare at the screen for at least 45 minutes, followed by a 10 minute loo break, and 45 minutes post that. Maybe a shorter loo break though.
2. The time
In India, the Champions League inevitably is broadcast on weekdays – bang in the middle of the week – at times that are otherwise unearthly. But that adds to the romance at the end of the day, because watching world-class knockout rounds when office/college beckons in 4 hours is incomparable.
3. The theme song
Who hasn't sung along to that beautifully composed tune?! It might be in three different languages, English, French and German, but the distinct UEFA theme gives us goosebumps even during the dry days of June. A royal orchestra is behind the song and nothing as beautiful fits to be your cell ringtone.
4. Talking points
We will eventually wake up and drag ourselves to wherever we have to be. But once we get there, the question will eventually pop up asking us if we saw that save and that blinder of a goal. A negative response is a strict no-no and to keep up with the rest, we do not have an option but to stay up. That may sound like a chore but it isn't, because at the end of the day, it is literally, football.
5. I was there!
Champions League matches have produced gems that have seldom been recreated. When AC Milan walked back for the break, little did they know what awaited them on the other side. We didn't either, and we saw what we saw and history was made. Arsenal-Barcelona was another gem. Not to forget the all-English Chelsea-Manchester United clash. This is the reason that there is essentially no reason for you to stay up and trouble yourself. When sweet sleep calls, nothing usually stands a chance. There are a thousand excuses of why you couldn't catch the game last night. There is absolutely none why you did. Maybe you just wanted to. Maybe because you love football. It is, after all, the UEFA Champions League.