The tantalizing transfer tumult
933 //
07 Aug 2010, 13:33 IST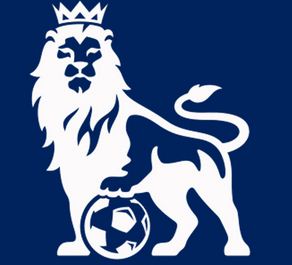 Just a day remains for the Community Shield clash between Barclays Premier League and FA Cup champions, Chelsea and the most successful English club in recent times, Manchester United. While the Shield has hardly been a major trophy target for clubs, it is a chance for the big spenders to unveil the latest addition to their arsenal and for the players to play at the majestic new Wembley stadium. The impasse between seasons is mainly dominated by transfer rumors and this being World Cup year, it's almost impossible to bat your eyelids trying to cope up with all sorts of speculations, bids, offers and of courses transfers. Few would doubt the Spanish were deserving champions and given their team with the exception of Capdevilla and Fabregas were dominated by stars from Barcelona and Real Madrid (top two sides in La Liga), one cannot but help notice a shift of power towards the Spanish giants, this despite the fact that an Italian club (Internazionale) beat a German side (Bayern Munich) in this year's UEFA Champion's League Final.
A shrewd piece of business from outgoing president Joan Laporta saw Barcelona secure the services of David Villa from Valencia just before the World Cup, where his goal scoring spree would surely have doubled his value. An already invincible Catalan side with this goal scoring machine would no doubts be favorites to emulate their treble winning feat from 2009. Real Madrid couldn't possibly let that happen and since the likes of Kaka and Cristiano Ronaldo couldn't land them either European or domestic glory, they acquired the services of Jose Mourinho, a master tactician, a strict disciplinarian and most importantly from Madrid's point of view, a champion. He's won the treble with Porto in 2004 and with Inter last season, but he knows he will have his work cut out if he has to stem the Barcelona juggernaut. There is no question he will inherit a quality side and the "special one" has wasted little time in recognizing the void of a winger and shrewdly completed the signing of Angel Di Maria from Benfica. With the services of Samir Khedira also secured and a possible replacement for Raul in Mourinho's mind, Real will perhaps be in a better position to stake their claim for the Champions League than they have been for almost a decade now. No doubt Diego Forlan was outstanding this World Cup, but it would take a miracle even by his standards to stop this year's Spanish Premira Liga from being a two-horse race.
Wayne Rooney's terrific run of form last season, where he had notched up his best ever tally of thirty four goals had given the English Fans much hope for the World Cup but it turned out to be an all to familiar a story with the heroes from supposedly the most competitive football league in world football failing to gel as a unit. This however did little to wane media speculations. Curlo Ancelotti in his bid to keep his promise to Chelsea fans of ushering in a new era at Stamford Bridge added Yossi Benayoun while off loading Joe Cole and Michael Ballack as free transfers. Joe Cole's arrival at Liverpool had given the Anfield faithful much renewed hope. With unkept promises and an unthinkable seventh finish for Liverpool, Benitez simply had to go. Though rumors were rife, Anfield cult hero, Kenny Dalgish might temporarily take up the reins the much coveted responsibility went to Roy Hodgson, the man who had miraculously managed to keep Fulham  up in the Premiership a couple of seasons back and then most incredibly took them to the UEFA Cup final this year. He deservedly won the Manager of the Season award and upon arrival had an instant impact when he successfully convinced both Steven Gerrard and Fernando Torres to commit their future to Liverpool. His first test however would be a stiff one with Arsene Wenger's men visiting Anfield for the season opener. Wenger has strengthened his defensive options with yet another French signing, Laurent Koscielny from Lorient and diversified his attacking options by bringing in the prolific centre forward Marouane Chamakh from Bourdeaux. Despite these additions the spotlight never ceased to get away from Fabregas and despite Wenger's adjuration to his Captain to lead the Gunners to premier league glory, Arsenal fans cannot surely breathe easy till the transfer deadline closes. Man united on the other hand are still reeling from those horrific few seconds in Munich when Rooney got injured and Olic scored the winner for Bayern in the dying stages of their Champions League Quarter Final 1st leg clash. Despite finishing second best to Chelsea, Sir Alex Ferguson for a second year running hasn't really splashed the cash. Despite reassurances from Chief executive David Gill that money is available at the gaffer's disposal, speculation is rife that it's the Glazer's debt that has prevented big money signings. Chris Smalling touted to be Ferdinand's long time replacement arrived from Fulham and Javier 'Chicharito' Hernandez arrived from Mexican outfit Chivas. Undoubtedly it was a sagacious piece of business prior to the World cup, as the Mexican did his reputation no harm by producing breath taking performances against France and Uruguay. How much impact he will have for United in his first season remains to be seen, what United cannot expect a second season in a row however is own-goals to be their second highest scorers. Gone are the days in Barclays Premier League where big spenders would be the 'top four'. Man City manager Roberto Mancini having the luxury of unlimited funds has brought in central mid fielder Yaya Toure from Barcelona, right back Jerome Boateng from Hamburg and skilful Valencian winger David Silva to strengthen his squad. Whether he is able to transform these individual talents to a winning team and emulate or even better Harry Redknapp's Spurs this season remains to be seen.
Over in Italy, Rafa Benitez will have huge boots to fill in as Inter look to defend their treble and play in the World Club Cup. Inter have a strong and complete squad  with Mascherano heavily tipped to join his former boss, but loss of Mourinho for any team would be difficult to cope up with. That being said, they would still start as favorites to retain the Scudetto for an unprecedented sixth consecutive time. Meanwhile Ronaldinho looks set to head back to Brazil and join Palmeiras and Juventus' centre half Chiellini still remains a potential target from major clubs across Europe.
With just a week to go for BPL to get underway and a mouth watering Liverpool-Arsenal clash to trigger the new season the fans just can't wait for the referee's whistle.