Theo Walcott vs the Arsenal management: Is everyone right?
989 //
21 Nov 2012, 21:03 IST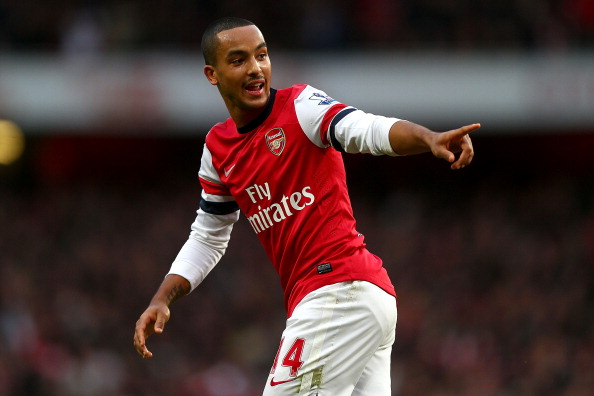 I know that  many blog posts and articles have been written on Theo Walcott's situation. Not to be left behind, here are my 2 cents on the Walcott situation.
I have tried to look at 3 major points from both the Board as well as Walcott's angle and see how both of  them are justified in their stance.
Board/Wenger's Point of View
Disclaimer: We will never know whether the Board and Wenger have the same point of view or if they differ with respect to the Walcott contract issue. Being a gentleman, Wenger will never come out and say Board does not support him.
Wage Structure: We need to take into context our wage structure for the past 3 years or so. If wage structure had to be broken, they could have very well done it for Nasri or Van Persie . Remember that Nasri was important player for us. Fabregas was leaving and we did not have any readymade replacement. Nasri was only 24 at the start of last season and was coming off a good season. At least in Walcott's case, we know that Chamberlain can fill in though he is not an exact replacement.
Effect on Teammates: What if we make a special case for Walcott and pay him 100k/week (As Widely reported). Will it not affect the ego of players like Vermaelen, Podolski, Arteta? They are all more experienced and proven performers. What message will we be sending out to the likes of Gibbs, Chamberlain and Wilshere. All of them are talented English players and are as important to Arsenal as Walcott. We will face the same issue with all these players during their next contract negotiations.
Demand for playing through the middle: If playing as central striker is the show stopper of his contract, I seriously think that he is listening to wrong people. The manager knows what position to play each player, which is best for the team as well as the player. It is not as if Walcott has looked all at sea in his current role. He has scored all his goals and assists from out wide. What makes him think that he is better off playing through the middle?  When most of the fans, critics and former players lost faith in him as a player, Wenger backed him to the core. Wenger was patient with him for 5 long years to come good. But Walcott is running out of patience at 23 years of age? He still has a long career ahead of him and it is very important to be patient at this point of time.
Walcott's Point of View
Wage Demands:  He is Arsenal's most marketable player and has built a good relationship with fans. He is surely going to sell many more shirts than Chamakh, Park or Squillaci combined. Equally, or maybe even lesser, talented players at other clubs are getting much higher wages than what he is demanding. Walcott knows that he is nearing his peak and is going to be one of the most important players for Arsenal for the next 3 to 5 years at least. Considering all these factors, from his point of view, don't his wage demands look reasonable?
Effect on teammates: If the board looks at his teammates like Arteta, Vermaelen or Podolski , I am sure that Walcott is looking at the likes of Chamakh, Bendtner and Arshavin and judging his value to the team.  He is surely among the first names in the team sheet since that Chelsea match in 2010. If we go out and purchase a proven performer in his role, surely he wont demand anything lesser than a 80K-90K/week salary. That being the case, is he not entitled to be among the top paid players in the club?
Demand for playing through the middle: Walcott wants to be an Arsenal legend, no two ways about it. Walcott has repeatedly said that he wants to emulate Henry. He feels that he can do it only by playing as a striker. The media, fans and even Wenger have had a big role in forming this opinion. When everyone keeps hyping an 18-year-old as the heir apparent to a club legend, you tend to believe it. Walcott has grown up dreaming of becoming Henry. Now it seems to him that he cannot achieve his dream. "Wenger is ready to try Gervinho upfront. Why should I not be tried?" Is there anything wrong in thinking this way?
Considering both sets of argument, it is safe to state that both the parties are justified in their argument. We can tweet or write a blog post on why the board should give 100,000 Pounds/week to Walcott or why we should sell Walcott to the highest bidder in January.  But the truth is, it is more complicated than we think. As fans, the only hope for us to be patient and hope that the problem gets resolved sooner rather than later.
P.S: There has been rumours around that breakthrough has been achieved.
Good times ahead for us..Come on you Gunners..!!