Top 10 bad boys of football
13.83K //
29 Dec 2012, 12:14 IST
Football is a beautiful game but the players however are not all rosy and pretty. Here is a list of Top 10 bad boys of Football.
#10 Mark Ward – West Ham United, Man City, Everton
What happened: Caught for the possession of cocaine. Sentenced to jail for 8 years.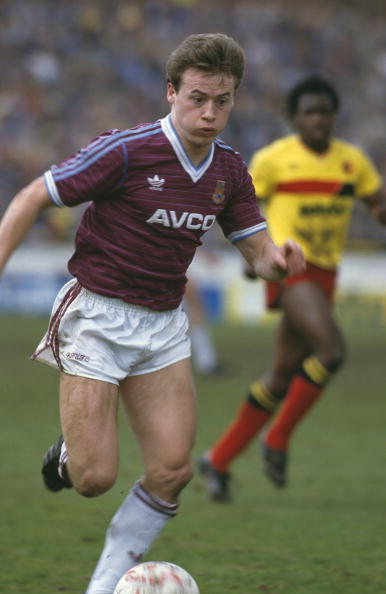 Mark Ward was never a top player but he was always there. With stints in mid table sides like West Ham United, Manchester City, Everton, Birmingham City and Wigan between 1980 and 1996, Ward accumulated more than 300 Premier League appearances.
But once his playing career was over, he became involved with the drug industry. He was originally charged with drug trafficking but the charges were dismissed and was arrested only for the possession of cocaine in 1998
What happened : Alcoholism, Affairs.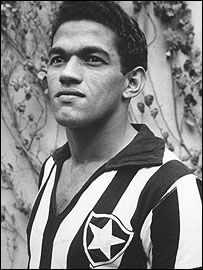 Regarded as the "greatest dribbler" that the world has ever seen, Garrincha's life would have been even more illustrious if not for his off-the-pitch problems.
Garrincha was instrumental for Brazil's world cup wins in 1958 and 1962. He married girls as he wished, fathered many children and drank throughout his life. Despite all that, he still is regarded as Brazil's greatest alongside Pele.
# 8 – Gary Charles – England, Derby County and Aston Villa
What happened : Drunk Driving, Assault
Gary Charles has a pretty normal football career but soon after it got over, his wild side began creeping into his life.
First he was caught for drunken driving and then he cut off his electronic GPS monitoring tag and went on a holiday to South America. Later, he was arrested for assaulting a woman. When he was summoned to court, he came heavily drunk. He was fined, jailed and was given community service.
# 7 – Francesco Flachi – Fiorentina, Sampdoria
What happened : Betting, Gambling and Drug Usage.
In 2006, when Flachi was still playing for Sampdoria, he was banned by the Italian FA for betting. He was also fined. Later, his test revealed amounts of cocaine in his blood and hence he was banned for 2 years.
After that, Flachi came back and began playing with a League Two side. But once again, he was banned for using cocaine. This ban effectively ended his career.
# 6 – Joey Barton – Man City, Newcastle United and QPR
What happened : Assault, Criminal Damage and Affray.
Joey Barton, the bad boy of modern day football! Barton has been arrested thrice and has been suspended, fined and warned by the FA numerous times.
In 2007, he was arrested for assault on a Taxi driver in Liverpool. He was sentenced to jail for six months and was also questioned by the police for violently attacking a fellow player during training. A CCTV video of Barton in Liverpool showed him punching the taxi driver almost 20 times and later attacking a teenager who came to help.
Other than this, he has been charged with various on-the-field charges and fines.
# 5 – Mickey Thomas – Man Utd, Chelsea, Everton, Stoke City and Wales National Team
What happened : Arrested for counterfeiting, Money laundering .
His famous joke still remains evergreen "Roy Keane's on 50 grand a week. So was I till the police found my printing machine".
Mickey Thomas was never a bad player. But he was too wasted to realize that. He said that Manchester United was too much because he couldn't please 60,000 fans. He changed from one club to another and never stayed at one place.
In 1993, Thomas was arrested for counterfeiting currencies and money laundering. He was sentenced to jail for 18 months.
# 4 – Lee Hughes – West Brom, Notts County
What happened : Caused death by dangerous driving, Assault.
In 2003, the then West Brom Albion player Lee Hughes lost control of his Mercedes and that resulted in the death of a person. The person's wife and children too were injured.
He claimed that the brakes didn't work but inspection of the car proved otherwise. He was reportedly drunk during the incident and hence flee the scene. He later turned himself in after 36 hours and was sent to jail for 6 years. His sentence was later reduced to three years and he still plays for Notts County.
A year ago, he was once again detained for sexual assault but was charged only with general assault.
# 3 – Peter Storey – Arsenal
What happened : Ran a brothel, theft, counterfeiting and smuggling.
Peter Storey was an Arsenal legend. He played for Arsenal his entire life barring a one year spell at Fulham. He was also instrumental in Arsenal's rise through the English League in the late 1960s.
But when his playing career ended, his life turned upside down. In 1979, a few years after leaving Arsenal, he was jailed for six months for running a brothel. A year later, he was arrested once again and sentenced to jail for three years for counterfeiting gold coins. Later, he was retained by the police for smuggling illicit videos out of the country. He was also sentenced to jail for two years for a car theft.
# 2 – George Best, Manchester United
What happened : Alcoholism (which destroyed probably one of the greatest player of his generation)
Possibly the greatest winger to have ever played for Manchester United. Alcoholism ended his United career prematurely at an age of just 27. What he would have done without all the booze, one could only imagine.
Best once famously said "I spent 90% of my money on women, drink and fast cars. The rest I wasted". To say that the statement was entirely true would be an understatement.
After losing his place in Manchester United at 1974, he went to the United States a few years later. There, he was arrested for drunken driving. He also turned out to a talk show heavily drunk. Later in 2005, George Best died due to a multiple organ failure which was caused due to his alcoholism.
He is still remembered with nostalgia by the Manchester United fans and is still hailed as the greatest Northern Irish player of all time.
# 1 – Marlon King – Nottingham Forest, Watford, Birmingham City
What happened : Fraud, Theft, Deception, Criminal Damage, Handling stolen stuff, Assault, Affray and Sexual Assault.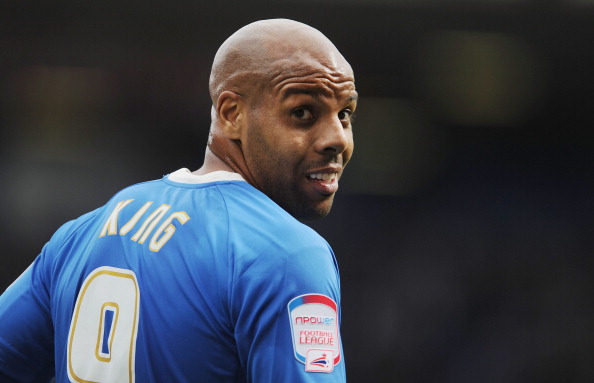 Yes all that and he is still playing with a top team like Birmingham City.
One can only imagine what Marlon King hasn't done. Since 1997, he has 14 difference offences against his name. He has been banned, fined, sentenced to community service, jail and rehabilitation.
He is a registered sex offender and has been sentenced to jail for 18 months on two different occasions for sexual assault on women.