Top 10 incredible tactical innovations that revolutionised football
67.85K //
Timeless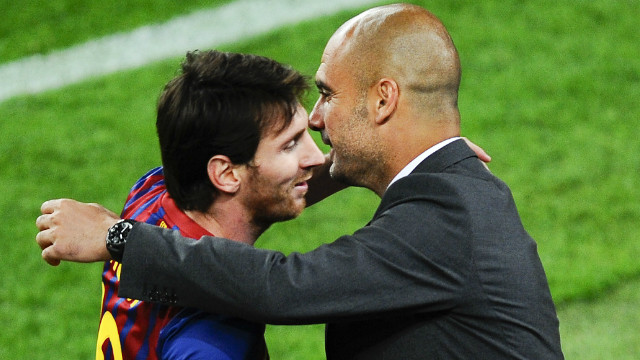 Football is played with the head. Our feet are just the tools. - Andrea Pirlo
 Il Professore couldn't have defined it any better.
To the most of us, football is all about scoring goals. A player rattling the net with a scorcher is a joy to watch, isn't it? And if we move further beyond that element of the game, it is perhaps a sumptuous pass or a well-executed build-up play that has the ability to leave us lost for words.
But football is more than just technique or vision on the pitch. In a game of 90 minutes and the scoreboard that determines the outcome, there are scads of things unravelling on the pastures - those that are visible to the managers better than anybody else in the entire stadium.
The job of a manager is no cinch, for he has to devise a system that each of his players acclimates to, given their individual characteristics, strengths and weaknesses. In the fullness of time, a fine number of tacticians have changed the way the beautiful game has been executed on the pitch.
On that note, let's have a look at the 10 greatest strategic innovations that made football as magical as it seems today.
---
#10 The Raumdeuter (Bayern Munich)
"Müller has lost more balls than any other Bayern player over the past two and a half years. He doesn't dribble particularly well and he's never been the fastest guy. His headers are unexceptional and he could use some work on his shooting. He loves to press but often does so with his head turned towards his own team-mates. And yet this is a prodigiously talented footballer." - Marti Perarnau (Author of Pep Guardiola: The Evolution)
Perhaps a majority of you might not be aware of the term 'Raumdeuter'. And, after reading the aforementioned quote, most of you folks will definitely visit Youtube and watch videos of Thomas Mueller to know whether the things said by Marti Perarnau actually stand true.
However, you can't be blamed for that, can you?
After all, we know Mueller to be one of the most consistent players and probably amongst the 10 or 15 best footballers of our generation. Currently, in his 11th season with Bayern Munich, he has failed to notch double-digit figures in front of goal only in two seasons (1 goal in 5 games in season 2008/09 and 9 in 42 games in season 2016/17) in all competitions.
If Perarnau's description of the German does have any veracity, what then, is the secret that makes Thomas Mueller so special and an indispensable part of the Bayern Munich and German national team setup?
It's the Raumdeuter role. A term coined by Mueller himself in an interview in 2011, the Raumdeuter is a new tactical invention that translates to 'interpreter of space' or 'space investigator' in English. The Raumdeuter, Mueller in this case, is a player who continuously tries to interpret spaces in the final third and exploit them so as to score goals and create chances for his teammates to score as well.
For a Raumdeuter role to be carried out to perfection, a player needs to have a positional sense and tactical astuteness of the highest pedigree. Thomas Muller, though deployed on the right flank as seen in formations, is given the freedom to roam around and look for spaces. His intelligence enables him to see things normal footballers don't, which is why he is always present in the right place at the right time to score goals.
Simply put, the German forward's intelligence makes up for average physical and technical aspects of the game. Tottenham's Dele Alli and Napoli's Jose Callejon can be considered as other examples of Raumdeuter. Liverpool's Roberto Firmino is also said to have a shade of Mueller's style of play as a space interpreter.