Top 5 Premier League signings of the season
2.46K //
27 Mar 2013, 23:50 IST
The 'signing of the season' can be quantified either by their effect on a big team, value for money or even their impact on a relegation battler. The below 5 are the best signings in the Premier League this season for a combination of the above reasons.
Christian Benteke – Aston Villa
Benteke moved to Villa for £7m from Genk in Belgium. He wasn't the most heralded signing of the summer but without him Aston Villa would be in serious trouble. Every one of his 13 goals has been essential in hauling a moribund Villa to a position just above the drop zone. He has brought pace, power and endeavour to lead the Villa line. That he arrived as something of an unknown package, displaced club record signing Darren Bent, and is now on the radar of plenty of major clubs around Europe is testament to his impact. He has proved to be the single most important signing in the league this season. Sure, van Persie has scored United towards the title but they're not exactly short of quality. At times for Villa, Benteke has been the only quality on show. Put it this way, if they hadn't signed him they might well already be cast adrift in the relegation zone.
Michu – Swansea
What makes the signing of Michu so spectacular is his output relative to his price. For only £2m, he has returned almost 20 goals in all competitions. He was the top scoring midfielder in La Liga last season and yet because of his gangly style he escaped the glances of English scouts who missed what was right under their noses. They may well have gone looking for their own Silva or Mata and just didn't spot the big guy scoring all the goals. A true case of teams being too smart for themselves. All except for Swansea that is. Laudrup knew what he was getting and Michu has been one of the best bargains of Premier League history. He scored critical goals in the Swansea's victorious League Cup campaign, their first major trophy, and in steering them to mid table security in the league. You can add an extra zero to what Swansea paid if you want to buy him now.
Robin van Persie – Manchester United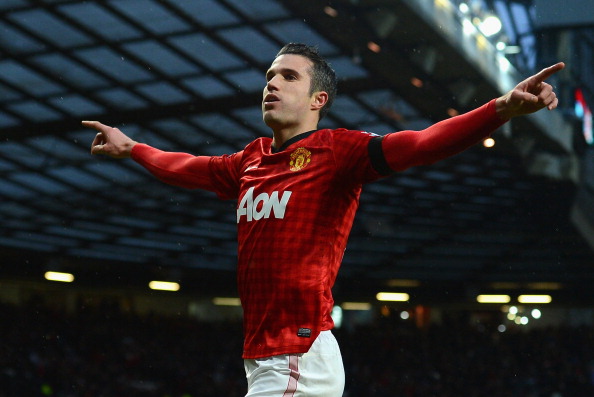 Buying van Persie for £24m was a key blow in United's favour in this year's title race. The Dutchman chose United over City and the results have shown his importance. United lost the title on goal difference last year and Ferguson was determined that wasn't going to happen again. Van Persie was the top scorer in the league last year and so bringing him in was near enough a guarantee of goals. In some ways his impact has been overstated, stats earlier in the year saying that if he hadn't scored Man United would have been mid table are ridiculous, it's not as if they are a mid table squad with van Persie in it (Arsenal last season?) Paying £24m for a certain scorer isn't the most inspired move but that doesn't take away from what a good signing he has been.
Claudio Yacob – West Bromwich Albion
Yacob arrived for free after his contract expired at Racing Club of Argentina. Yacob has been the key man in West Brom's surge up the table this season. West Brom's superb start, blip and recovery coincide with his arrival, injury and return to the team. His partnership with Mulumbu is amongst the best deep midfield combinations in the league. Yacob is an ideal deep playmaker for the Premier League, tough, gritty, intelligent and technically accomplished. He's not on a lot of money either, a top example of West Brom's excellent business in the markets over the last couple of years. He's even forced his way in to the Argentina national team reckoning.
Jan Vertonghen – Tottenham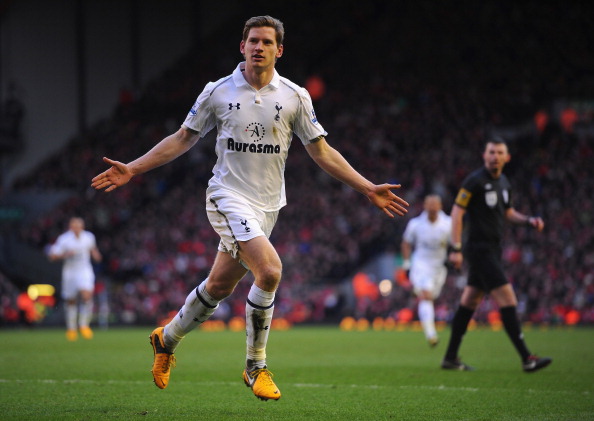 Vertonghen arrived at Spurs from Ajax for £10.5m and took to the Premier League like a duck to water. He plays with his brain and is a prime example of a footballing centre half. He isn't lighting fast, more of a fluid mover, but because he gets himself in to the right positions he doesn't have to rely on pace. If you've ever seen a bead of sweat on his forehead during a game you need to make sure it wasn't raining. His laconic but determined style has been crucial for Spurs this season. AVB's high line requires exemplary organisation, which Vertonghen's footballing intelligence helps to orchestrate.