Poverty. The word brings images of tiny houses with broken roofs. The gap between the rich and poor of this world is immense and the future truly bleak for the poor ones. They are caught in the 'vicious cycle' and are not allowed to exhibit their full potential.
Here are five examples of footballing legends we've come to adore over the years, who have escaped this vicious cycle and have made themselves famous on the world stage:
5. Ronaldo:
Not the Portuguese winger we're all familiar with, but his Brazilian namesake who is no less a legend in the world of football. He was born in September 1976 in the poverty-stricken streets of Rio de Janeiro.
His first chance to escape the vicious cycle disappeared when he couldn't raise enough money for the bus fare to attend a trial with Flamengo. However, he did finally manage to get his life on track by joining Cruzeiro in 1993. He went on to play in some of the best clubs in the world like FC Barcelona, Inter Milan, Real Madrid and AC Milan.
Ronaldo ended his career in February 2011 at his last club Corinthians, scoring an amazing 280 goals in his 384 club appearances in his diverse club career. He also appeared 98 times for Brazil and netted on 62 occasions. Ronaldo was honoured with 2 Ballon d'Or awards, 3 FIFA Player of the Year awards and was also voted Goal.com's 'Player of the Decade'.
4. Rivaldo: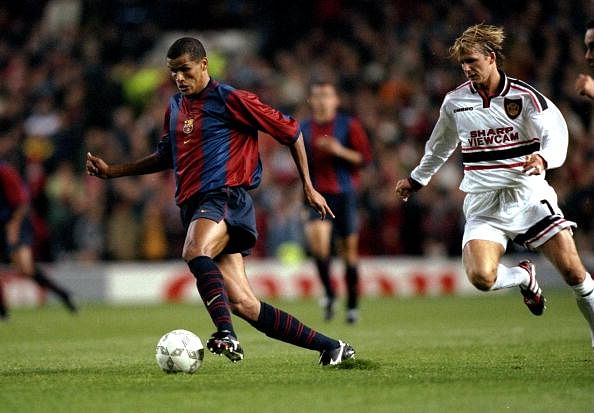 Another Brazilian legend, Rivaldo was also brought up on the unforgiving streets of Brazil. Malnourishment caused his strange physical appearance and the loss of many of his teeth. He began his professional career at the tender age of 16.
Rivaldo went on to play for many of the world's top clubs, including FC Barcelona where he made 157 appearances, scoring 86 goals. He appeared for his national side 74 times and netted 34 goals. Rivaldo never officially retired from the world of football. He just stopped playing after the age of 40. He was honoured with a Ballon d'Or award, a FIFA World Player of the Year award and a European Player of the Year award during his career.
3. Diego Maradona: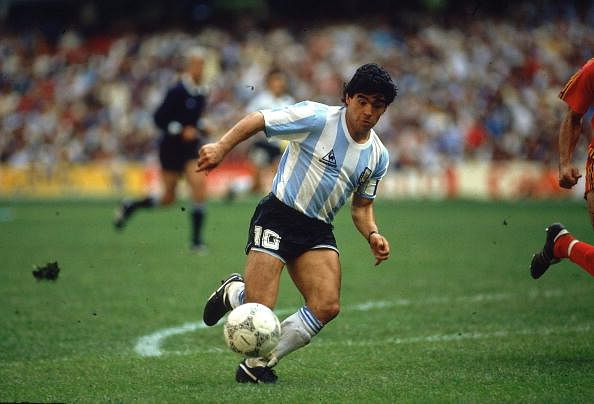 Diego grew up in the shanty town of Villa Fiorito, Argentina, where he shared one room with seven siblings. He wasn't educated and it was said that football was all he had. He is the only footballer to set world-record for contract fees twice, firstly to Barcelona for a then world record £5m, and secondly, when he moved to Napoli for another record fee of £6.9m.
Diego made 492 appearances and netted an astounding 258 times in a club career spanning 21 years. He also made 91 appearances for his national side and netted 34 times. He played in four FIFA World Cup tournaments, including the the 1986 tournament, where he captained Argentina to victory against West Germany in the finals. Maradona is one of the most controversial footballers the world has witnessed, with his famous 'Hand Of God' goal against England perhaps the most controversial moment in the history of football, but he was also one of the best, with his 'Goal of the Century' later in the same match. He was also crowned joint FIFA Player of the Century.
2. Roberto Carlos: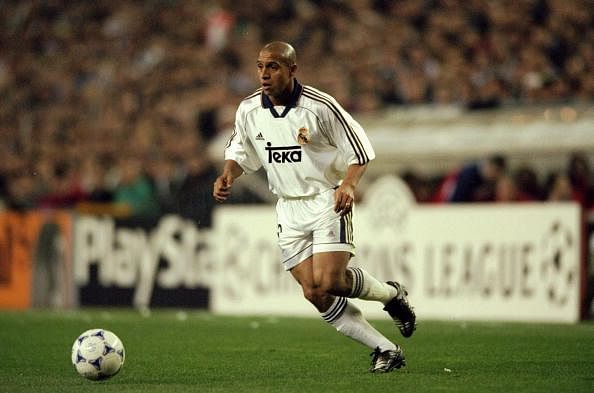 Roberto Carlos was also raised far away from luxury in Garca, Sao Paulo. According to John Carlin, the left-back developed his inordinately thick thighs by "working as a sort of human ox, spending hour after hour in the fields alongside his father, pushing or pulling outrageously heavy pieces of farm machinery".
Roberto Carlos began his professional career playing for Uniao Sao Joao. He was soon invited to play for the Brazilian national team at the age of 19. He helped the team reach the World Cup final in 1998 and win the tournament in 2002. Roberto Carlos made a mammoth 606 appearances and netted 75 times in a club career spanning 21 years. Most notable were his 46 goals in his 370 appearances for Real Madrid. He is also one of only 19 players to have played more than 100 matches in the Champions League. He was named one of the top 125 Greatest living footballers by Pele and announced his retirement in August 2012.
1. Pele: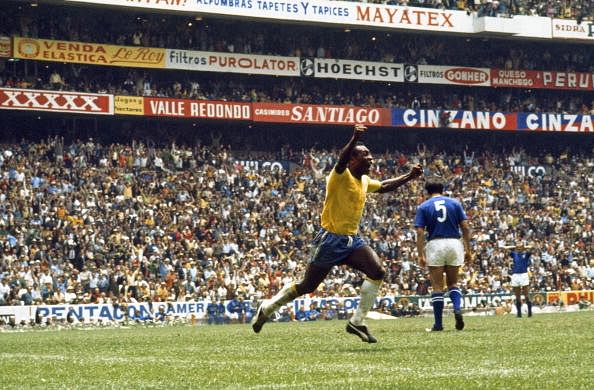 Edison Arantes do Nascimento – better known as Pele – hailed as the best football player the world has ever seen, was also brought up in poverty. He earned extra money by working in tea shops as a servant. Taught to play football by his father, he couldn't afford a proper football and either played with a sock stuffed with newspaper or a grapefruit. Pele scored his first goal against local rivals Corinthians for his club Santos, where he went on to make 605 appearances and found the back of the net an unprecedented 589 times. After 17 seasons with Santos, Pele signed for New York Cosmos in 1975 where he netted 31 times in 56 appearances.
Pele also scored an impressive 77 goals in his 92 appearances for his national side. Since his retirement in 1977, he has become a worldwide ambassador for football and has promoted the sport in various countries. Pele was elected "Athlete of the Century" by the International Olympic committee and in 1999, was voted "Player of the Century".
Disclaimer: The names in the above article are in no particular order. All of them are legends in their own right.
Paul Merson predicts the result of Man City vs Inter UEFA Champions League final! Click here