Twitter reaction to Cristiano Ronaldo's weird scream during his Ballon d'Or acceptance speech
7.22K //
13 Jan 2015, 12:05 IST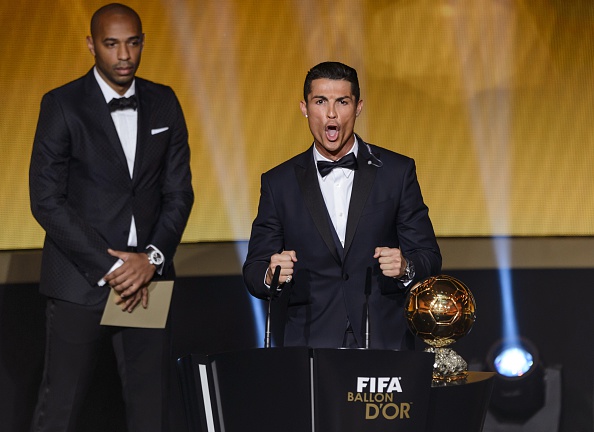 Cristiano Ronaldo's speech after he had won the Ballon d'Or was apt given the occasion – except for the way he ended it with that little weird scream that he does every time he gets on the scoresheet.
"Siiiiiiiiiiiii.." as he screamed while ending his speech. When asked later about this, Ronaldo told Spanish television station, "The scream? The players know I always do that shout when I score a goal or when we win. It's our shout, from Real Madrid."
And, not surprisingly that little part of the scream was made fun of by several users on social media site Twitter. In this article, we bring you the 7 best:
Nothing like good old Usher, right?
---
Jose Mourinho's reaction fits the occasion so well.
---
Perhaps, Thierry Henry wanted his former teammate Lionel Messi to win the award.
---
And, it didn't stop there.
---
Seriously, Ronaldo?
---
An Arsenal fan's take on it.
---
That explains it!