Two young Manchester United midfielders who can replace Paul Scholes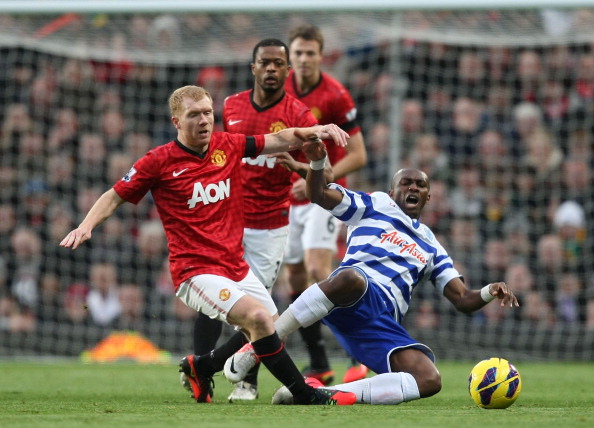 Manchester United legend Paul Scholes came out of retirement last season to fill the void in the side's midfield, as Sir Alex Ferguson was struggling to cope with injuries to the squad. Tom Cleverley was ruled out due to calf injury, Darren Fletcher was out due to a chronic bowel inflammation, and Anderson had suffered a hamstring injury. Paul Scholes made his return in January, and with his regular number 18 jersey being worn by Ashley Young, Scholes decided to wear the number 22 jersey.
However, he was not able to make his side with the Premier League, as rivals Manchester City won on the last day on goal difference. Scholes has played on for another year, but there are rumours that the Ginger Prince will retire at the end of this season, with possibly another Premier League medal to his collection. However, there are two youngsters in the United squad who now can take over the mantle and replace the central midfielder:
Tom Cleverley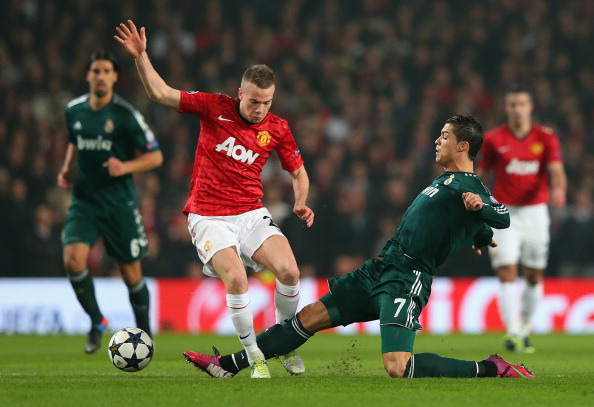 The 23-year old English midfielder has become a key member of the Manchester United squad this season. Cleverley is a technically astute central midfielder, and has passing skills comparable to those of Paul Scholes. He has been able to join forces with Robin van Persie, Wayne Rooney and the rest of the United strike force to help them score many a goal. Sir Alex Ferguson is trying to find a player who can accompany Michael Carrick and push the team forward in attack, and I feel Tom Cleverley is the right man for the job. Though he has not netted or assisted too many goals, he has played a key role in the Red Devils' midfield.
"He, to my mind, is probably the best midfield player in Britain, potentially. He has fantastic promise."

- Sir Alex Ferguson talks up Cleverley's talents during the 2011-12 season
Nick Powell:
Another young player that Sir Alex Ferguson picked in the summer transfer window from Crewe Alexandra, Nick Powell has proven to be a player who can replace Paul Scholes. With his excellent passing ability and movement, he can be one of the key players in the Manchester United squad in the coming few seasons. The youngster has amazing vision, and can score as well as assist. He made his senior debut by coming on as a substitute against Wigan Athletic in the beginning of this season, and marked it with a brilliant goal. Powell is inexperienced in the fast-paced Premier League, but can adjust to the league and be one of its shining lights in the coming few years.
"We hope Powell fills Paul Scholes' boots. For an 18-year-old boy it has been a terrific day."

- Sir Alex Ferguson, after Powell's home debut goal