UEFA Champions League Quarter Final Draw
1.21K //
18 Mar 2011, 20:11 IST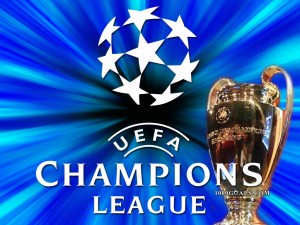 The Champions League draw for this season has just been completed and we will for sure witness some thrilling football actions in the months to come.
The first leg of the quarter finals will be played on 5/6 April while the return leg will be played on 12/13 April.
Quarter Final 1. Real Madrid CF vs Tottenham Hotspur FC
Nine times European Champions Real Madrid qualified for the first time in seven years after winning against Lyon in the knock out phase. Moreover with Jose Mourinho at their disposal and world class players like Ronaldo, Ozil and Casillas at their best, it is likely that the Blancos will see off the Spurs. For the record, Mourinho has won all five competitive encounters against Harry Redknapp.
Meanwhile Tottenham Hotspur, in their maiden UCL campaign, are a team full of confidence after knocking off AC Milan in the last 16. They also topped their group featuring defending champions Inter in the group stage. The Spurs are desperate to prove that their golden run, both in EPL and UCL is not a fluke and they are here to stay. Gareth Bale and Aaron Lennon will be the players Real will have to watch out for.
Quarter Final 2. Chelsea vs Manchester United
A repeat of the 2008 Champions League final when Chelsea lost out on penalty shootout with John Terry missing it.
However Chelsea after a disastrous spell last year in all competitions has undergone massive revamp and now looks treating. With Petr Cech in the last line of defense and with their much hype winter signing Fernando Torres, the Blues will be a tough side to beat. Coach Ancelotti has twice won the CL as a player and twice as a Coach. He would llike to make it five in total.
Still on track for the Treble, three times Champions League winner Manchester United under Alex Furguson is having a good season. And with Wayne Rooney regaining his form, he will be lethal with Chicarito. Moreover with a mean defense in the form of Van der Sar under the bar and Evra manning the defense, Chelsea will find it hard to break down their defense.
Manchester United has won all four times in Europe where they have been drawn against English opposition.
Quarter Final 3. Barcelona vs Shaktar Donetsk
Barcelona, the favorites to win the Champions League is the team that no one would like to face before the final. But the Ukraine Champions will have to face them now.
Topping their group as expected, the Blaugrana,s get rid of Arsenal in the last 16 round and are very much expected to win the quarter final draw against Shaktar. With an unending list of top class players like Messi, Ineista, Xavi, Pique, Alves etc etc, it would be heartening to see them not playing the final.
The real dark horse of the quarter final, Shaktar Donetsk with an impressive season qualified from a group comprising Arsenal and thrashing AS Roma in the last 16 stage.
FC Barcelona and FC Shakhtar Donetsk have met seven times previously, the Ukrainian side winning two games and Barcelona four including a 1-0 victory in the 2009 UEFA Super Cup in Monaco.  With a strong defensive line up, they will give Barcelona a tough fight. They will have to depend on Luiz Adriano's brilliance and some major errors from Barcelona to progress to the semi final.
The two sides have met seven times before, Shaktar Donetsk winning twice while Barcelona winning four times.
Quarter Final 4. Internazionale Milano vs Schalke 04
A rewind of UEFA Cup Final at San Siro in 1997, when FC Schalke won on penalties. Inter gained revenge next season, beating the German side in the quarter-finals of the same competition.
The defending Champions, Inter were not up to the mark till their incredible win against Bayern Munich in the last 16 stage. They now seem like defending champions and look threatening with the likes of Sneijder and Eto who can penetrate any defense.
The German outfit Schalke 04 has a torrid run in the Bundesliga but was totally a different side in the Champions League knocking out Valencia in the knock out phase after topping their group before convincingly. With the likes of Raul and Neuer in the team, Inter can't take them lightly.
The Semi-Final draw:
The first leg of the semi final will be played on 26/27 April while the return leg will be played on 03/04 May.
Semi Final 1: Winners Quarter Final 4 vs Winners Quarter Final 2
Internazionale Milano/Schalke 04 vs Chelsea/Manchester United
Semi Final 2: Winners Quarter Final 1 vs Winners Quarter Final 3
Real Madrid CF/Tottenham Hotspur FC vs Barcelona/Shaktar Donetsk
The structure of the draw means that an all-Spanish final between Barcelona and Real Madrid is out of the question, but one of Manchester United or Chelsea could yet face Tottenham Hotspur at Wembley in an all-Premier League affair should they progress.