Unconvincing United confirm slot in knockout stages of UCL
808 //
09 Nov 2012, 07:42 IST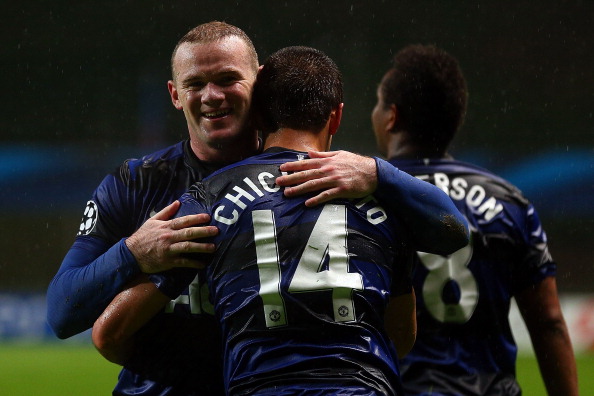 After last season's humiliating display in Europe, United simply needed 3 points against the Portuguese side SC Braga to put that embarrassment in the past and become the first club to progress to the knockout stages. On the pitch, United were sub-par – misplacing passes, putting shots wide, and guilty of sloppy defending on more than one occasion. However, despite all their mistakes, United worked hard up until the final whistle and managed to pull off a convincing late comeback. The win confirms our place in the round of 16 and also sees us win the group, a different story from last season.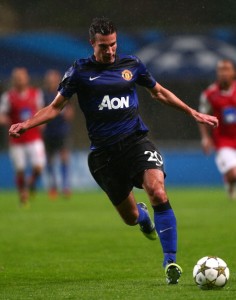 A strong line-up saw an interesting shape; Wayne Rooney playing as a central midfielder, Antonio Valencia playing as a right back, and Danny Welbeck slotted over to the left wing. Braga countered our wide shape by penetrating through the middle – they caught Evans on the break a few times, and the easiest chance of them all would've seen Braga go one up if it wasn't messed up dramatically. Braga continued to outplay United in the first half, and had another good chance through Eder, who hit the post.
United started the second half like they finished the first; badly. Custodio burst into the box and was taken down by Jonny Evans, and to the delight of Braga fans, they were awarded a penalty. Admittedly harsh, given there was little Evans could do to get out of the way. Alan, who scored twice against us in the previous game, stepped up to take the penalty and smashed it past De Gea. After a small 10-minute break after floodlight failure, United upped the tempo and finally got an equalising goal in the 80th minute. The ball was played to van Persie, who saw the keeper off his line, and skilfully chipped the ball into the back of the net.
Just minutes after, Ryan Giggs played a beautiful long ball into the path of Hernandez, who slipped and missed his chance. Rooney was then brought down, coming in for the rebound and earning United a penalty in the dying minutes of the game. Rooney stepped up to take it, and given his recent record with missing penalties, most fans were worried. Rooney calmly smashed the ball in to make it 2-1 to United, despite evidence of a small slip before striking the ball. United completed the undeservedly convincing win in the 5th minute of added time, when Hernandez placed the ball in the top of the net after fluffing a previously good chance.