Unexplained Football Mysteries – The Nigel Adkins Sacking
764 //
20 Jan 2013, 23:45 IST
Nigel Adkins' sacking came as a surprise. Maybe it shouldn't have. Just look at the sheer amount of quite frankly mental managerial sackings this season already. From Roberto di Matteo at Chelsea to Sean O'Driscoll at Nottingham Forest, chairmen and owners have been wielding the axe like some kind of medieval warrior this term.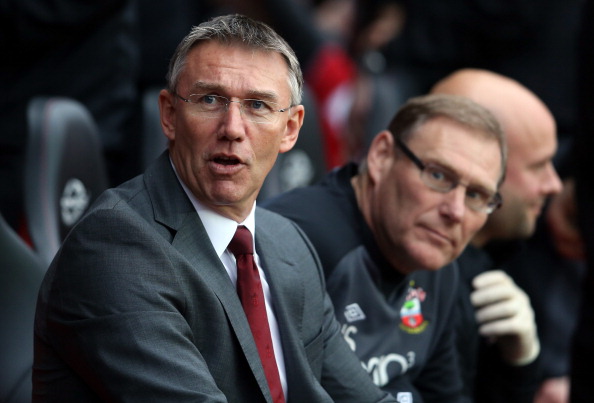 This wasn't the first rumour of Adkins being forced out this season. Both in pre-season and during the Saints' abysmal start to the campaign, whispers of Nicola Cortese bringing in a replacement were being spread via social media.
It could even be suggested that Cortese and the powers that be at St.Mary's have wanted to bring in another manager for some time, but a run of just two defeats in their last 12 games made it harder to justifiably get rid of Nigel. Adkins came in to the club in the early stages of the 2010/11 season following the (also strange) sacking of Alan Pardew. With Southampton languishing near the bottom, Adkins turned the team around and took them into the Championship in second place.
The following season Southampton spent all of it in the top two places, again winning promotion by finishing second and playing attacking, attractive football. However, their return to the Premier League started badly, with a poor run against many of the division top sides. But with their recent form much improved, it looked as if Nigel Adkins has steadied the ship. After a start to the season that saw them leak goals en masse, there are now five teams with a worse goal difference.
The sacking is harsh but is also indicative of modern football, where chairmen and chief executives act all too quickly and treat managers extremely badly.
With new manager Mauricio Pochettino saying at his press conference that he'd been studying the Southampton team for weeks, it implies that the move had been on the cards for some time, and is a disgusting way to treat Nigel Adkins.
This move could ultimately cost Cortese his job. Remember, he is still an employee of Southampton FC, not the owner like Abramovich, Ashley or the Venkys, Cortese is answerable to someone, the Liebherr family. It's unlikely they would be happy if he sacked a manager who had a good chance of keeping the team up, then hiring a replacement that took their investment out of the Promised Land of the Premier League.
People are already criticising Mauricio, which is only slightly less harsh than the sacking of Adkins. Two bad points about the appointment straight away. Pochettino doesn't speak English and he has no experience of the English game which is not going to help much when entered into a relegation scrap. However, Spanish football experts Sid Lowe and Guillem Balague have both praised Pochettino's style of management and tactics whilst also saying that the reasons behind him leaving Espanyol rock bottom of La Liga weren't entirely his fault, with many issues behind the scenes affecting the club.
The more you read about the former Argentina international and Espanyol manager, the less it seems like Southampton are getting a bad replacement, albeit he may be one not suited to this current situation. It does also not excuse the sacking of Adkins.
What Southampton fans must do is get behind the new man, and the team. Adkins is gone, he isn't coming back. Everyone can see what an adverse effect the crowd getting on a manager's back can have by looking at Southampton's last opponents, Chelsea. Saints need to support the team and the new manager, as a hostile atmosphere could well contribute to relegation.