United can't stop scoring but need to stop leaking goals at the other end
802 //
27 Nov 2012, 08:46 IST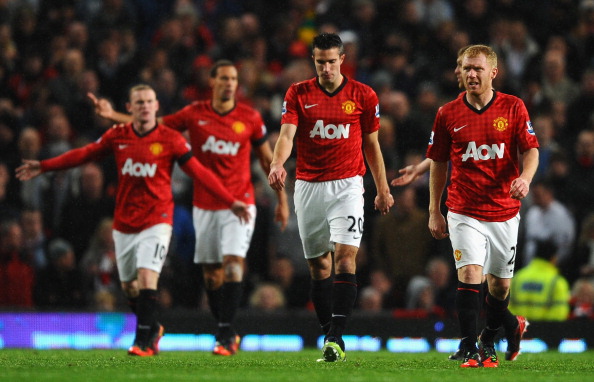 After losing the title last season on goal difference, Sir Alex vowed at the start of this season such a thing would never happen again. Whilst our 'goals for' column this season is looking rather healthy, the 'goals against' column is looking pretty weak when compared to previous seasons.
The additions of Shinji Kagawa and certainly, Robin van Persie, have thus far proved successful in boosting the goal scoring, but injuries to experienced defenders have ensured that the defence has remained leaky. Saturday's 3-1 win against QPR saw us concede first for the 12th time in 20 games this season. Call me spoilt but that's not good enough.
Whilst we again recovered to win, it is a bad habit to be getting into. All we need is one more Norwich-type game where we concede first and end up losing – 4 losses at this early stage in the season certainly wouldn't read well. With a big away game at the blue noses next month, we can ill afford a slip up there, where we would be punished by their world class strike force and equally talented midfield.
Goal scoring will never be a problem at United. With van Persie, Rooney and Hernandez upfront being supported by the likes of Nani and Valencia (I haven't even mentioned Danny Welbeck), I can't see a problem with us scoring. A lot has been made of how the goals have been shared out this season between all types of players; Jonny Evans (3), Rafael (2) and Patrice Evra (2) have all got more than one goal despite playing at the back.
While the fact we're conceding too many is a worry, it's even more concerning considering how many of these goals are happening within the 15 minute after half time. That time, for me, is when the team should be most alert, having probably just had a 15 minute hair dryer treatment from the manager given the way we've played in the first half of most of games so far this season.
Whilst it is a concerning trait to have at the minute, at least we have been the first to take the lead in our biggest games to date. We took the lead at both Newcastle and Chelsea, as well as Arsenal at home, so it seems to me that we can turn it on when it really matters. It's felt by many United fans that big games are less nerve-wracking before we tend to turn up, while smaller clubs that play a more direct style normally seem to cause us problems.
Let's just hope that, come the 9th December, we've stopped leaking goals early, because the Etihad is a fortress at the best of times, and I wouldn't fancy our chances having to chase a game there.