Unsung Heroes: Part 2 – Darijo Srna
699 //
24 Dec 2012, 21:39 IST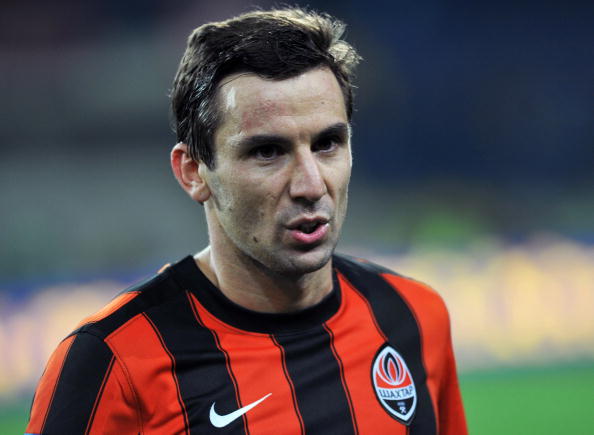 Darijo Srna, complicated as the name sounds, is a simple man. The Croatian right back is one of the most complete footballers of the current crop. Srna is like a well oiled engine that keeps continuously running up and down and can defend, cross and pass as well. His understanding of the modern game has been appreciated every now and then by many great managers.
Srna was born in Yugoslavia, which after 10 years of his birth got separated into a separate republic. Born to Uzier, a Bosnian who struggled all his life due the waged wars (a goalkeeper himself) Darijo is a family guy who adores his parents for life and vows to do anything for them. He has already gifted them two luxury cars and wishes them to live peacefully now, as he has seen them suffer for money to cater his needs during his early footballing days.
"It was a difficult time and your name was so important then. But the worst thing was that some coaches openly asked me to pay if I wanted Darijo to play there. Fortunately Darijo was so talented that when the youth-team managers saw him, they decided he had to stay." It's just as well for the Srnas had no money."

- Uzier Srna
Darijo Srna is a very versatile player who can play in the midfield as well as the back on the right side of the field. Talented since a boy, Srna has achieved a lot of success with a number of illustrious titles to his name. Being under the radar of many scouts, Srna officially began his career in 1999 and was signed by Croatian club, Hajduk Split. After serving the club till 2003, Srna won the Croatian Cup twice and then was eventually sold off with Stipe Pletikosa, the current Croatian goalkeeper; for a mere fee of 2 million euros to Shakhtar Donetsk. Srna stood up to the challenge and settled himself at the new club whereas the latter failed to do so.
Srna's achievement as a Shakhtar player has been immense, winning the Ukranian Premier League 6 times. But the highlight of his club career is the UEFA Cup win in 2009. Srna, as the leader, led the team to a win against Ukranian side Dinamo Zagreb in the semis and triumphed over the German side Werder Bremen in the finals. He has scored a total of 23 goals combined for his old and current club, which is uncanny for a defender.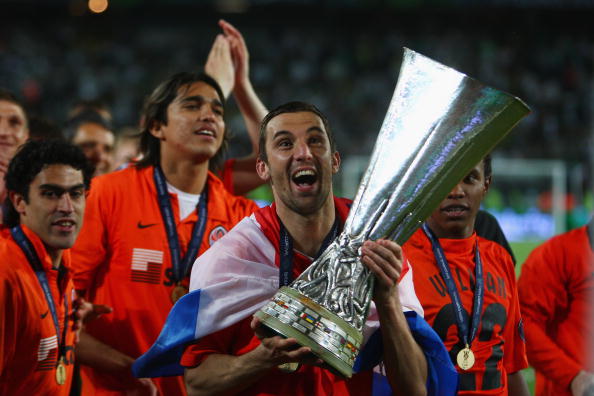 "I'm very emotional by nature,and sometimes I take things too much to heart because I've been through a lot of stress and hardship in my life. But that has also helped me strengthen my character."

- Darijo Srna
Srna made his UCL debut against Italian giants AC Milan. Shakhtar is now sensed as a big threat in the Champions League under his leadership, having recently kicked out reigning European champions Chelsea out of the group. Being labelled as the "Clash of the Dark Horses", Shakhtar will be facing off against Borussia Dortmund in the knockout round of the UCL this year. Srna has been linked with a number of high profile clubs, but the fact that he states he is happy at his current club shows a true example of loyalty in this modern era of the beautiful game. Clubs like Lazio, Juventus, Chelsea and Liverpool have often chased his signature. His ability to defend, his precise passing, set piece ability and the knack of finding the back of the net make him one of the most prized assets of football.
"There were talks, especially with Chelsea!"

- Darijo Srna
International Career
Srna's international career lacks some luster and is not at par with his club achievements. Making his debut for Croatia in the year 2002, his first major tournament in the Croatian jersey was the 2004 Euros, where he was used as a substitute. It was during the 2006 FIFA WC that Srna started to fulfill his potential and was an important part of the squad. Scoring goals all along the qualifiers of every tournament, Srna is the third highest goal scorer for Croatia after Davor Suker and Eduardo da Silva. His consistency to perform and his fitness levels shows his class.
The "heartbreak" moment of his international career came when Croatia lost to Turkey on penalties in the quarter final of the 2008 Euro championships, which left the hard fighting Croatian lying on the ground dejected and lost in the feeling. That day he cried his heart out.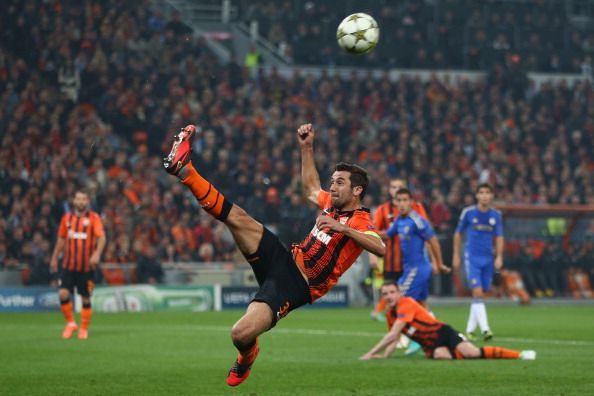 Did you know, Croatia have never lost a match in which Srna has scored.
"No kicks or tackles from opponents can stop him. They bring him down and he appears broken, lying on the ground in pain, but then he just shakes it off and continues running like he's Robocop or something."

- Slaven Bilic
He is an emotional fighter, whose only fault has been to choose an eastern European club and show his loyalty and happiness towards the club. Hence Srna isn't in the limelight as compared to many of his peers. The blind eye turned by the footballing media towards the eastern side of the continent surely is his bad luck.
Adored by the people of Croatia as well as Shakhtar Donetsk, Srna is a live example that states "Money isn't everything".