Uruguay and Argentina to bid for 2030 World Cup
639 //
05 Nov 2016, 17:27 IST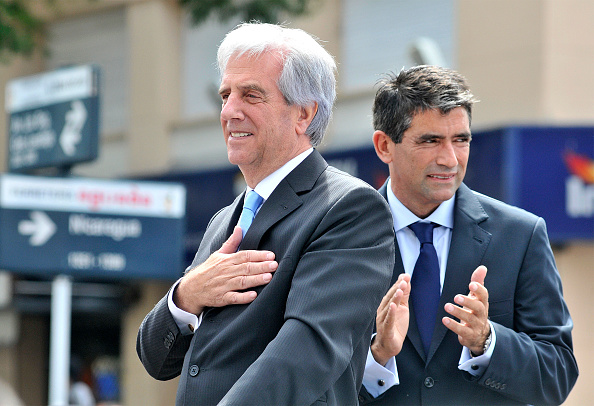 South American nations, Uruguay and Argentina have declared their intentions to co-host the 2030 FIFA World Cup as the tournament will complete its 100th anniversary of the first ever Football World Cup which was coincidentally hosted by Uruguay.
Uruguayan president Tabare Vázquez and the president of Argentina, Mauricio Macri agreed to make a joint bid to co-host the tournament after recently taking part in bilateral talks held in Buenos Aires.
A couple of years ago, Sepp Blatter, the former FIFA president suggested to the Uruguayan president to host the 2030 World Cup along with another nation to celebrate the tournament's 100-year anniversary. The same idea was also proposed by former President of Argentina Football Association, Julio Grondona back in 2013. Grondona was a close ally of Sepp Blatter and a former vice-president of FIFA.
"It is a natural right as the international competitions (football) were born in our country," said Vazquez in a cabinet session.
"There are people, with the best intentions, that believe it is impossible for Uruguay and Argentina to have a World Cup."
The last time two nations co-hosted the World Cup tournament was back in 2002 by South Korea and Japan. The idea of another joint bid by both the South American nations was also welcomed by FIFA President Gianni Infantino.
"We can think as Uruguayans what was done in 1930 to organize a World Cup during winter. There was one stadium at that time and a World Cup was played here."
Both nations have a rich football heritage and have previously won the World Cup twice. In 1930, Uruguay won the inaugural tournament on home soil which saw 13 nations taking part, having beaten Argentina 4-2 in the final. Uruguay then went on to win the World Cup again in 1950.
In 1978 Argentina won their first World Cup as the host nation after they beat the Dutch 3-1 in the final held in Buenos Aires. Their second World Cup trophy came in 1986 after beating England 2-1 in Mexico City, where Diego Maradona, Argentina's captain made history after his "Hand of God" goal.
The 2030 FIFA World Cup could see a possible increase in participants to 48 teams following a discussion by the FIFA Council. It's not just Argentina and Uruguay but a host of other countries such as England, Colombia, Chile, New Zealand, Vietnam and Malaysia who are also competing to host the prestigious event.