Valverde named as Valencia coach until end of season
703 //
04 Dec 2012, 15:52 IST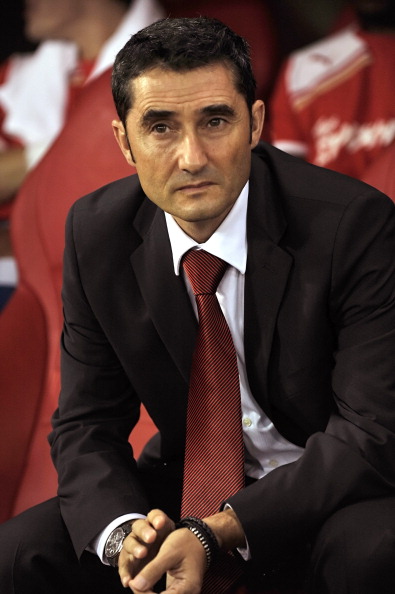 Madrid, Dec 4 (IANS): Ernesto Valverde was named the Spain football club Valencia's coach until the end of the 2012/13 season.
The former Athletic Club Bilbao, Espanyol, Villarreal and Olympiakos coach signed a contract Monday with the club until the end of the season and replaces Mauricio Pellegrino, who was sacked Saturday night following a 2-5 home defeat against Real Sociedad, reports Xinhua.
Pellegrino lasted just 15 league games at the club and in a press conference Sunday criticised the club for what he considered to be a hasty decision motivated by fear following the angry reaction of the notoriously fickle Valencia fans following the defeat.
Valverde has been widely tipped to return to Athletic Club Bilbao at the end of the current season and his decision to sign only until the end of the current campaign leaves that option open.
Although his agreement with Valencia does give him an option to extend his deal with them should they finish fourth and qualify for next season's Champions League, something that looks unlikely at the moment, given that Valencia have just 18 points from 15 games and are 12th in the BBVA Primera Liga season.
Valverde has an impressive curriculum as coach, having led Athletic to fifth in the league and the semi-final of the Copa del Rey and taking Espanyol to the final of the UEFA Cup.
Although he was not successful at Villarreal, he left the club in a comfortable mid-table position, while in Greece he took Olympiakos to three league and two cup titles in three years, in two separate spells in charge of the club.
His first game with Valencia will be their Champions League tie in Lille Wednesday night.