Van Wolfswinkel signing shows Norwich's intent
901 //
28 Mar 2013, 19:43 IST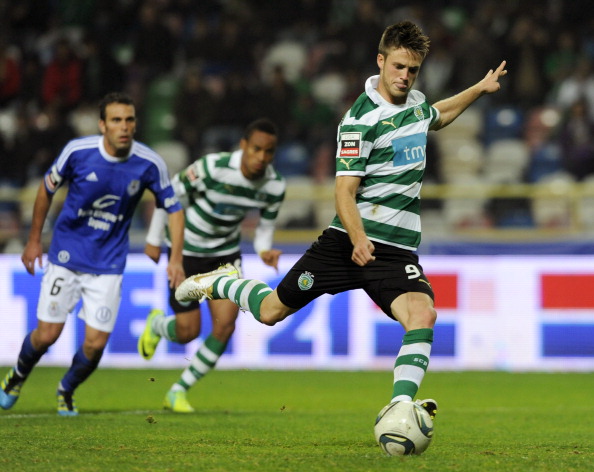 Norwich City have certainly transformed themselves as a club in the last few years. Back to back promotions under Paul Lambert followed by another sterling mid-table finish in their first year in the Premier League showed their intention of sticking alongside the big boys of English Football.
Lambert may have gone to manage a "bigger club", but under the stewardship of Chris Hughton the Canaries show no intent of stopping in their quest of being a regular fixture in the Premier League. Except for an early season blip, they have largely been untroubled and sit comfortably in 12th place.
Chris Hughton made 4 attempts at bringing Gary Hooper from north of the border in January to join the revolution at Carrow Road, but to no avail. But he seems to have finally got  a versatile hitman with the signing of Dutchman Ricky van Wolfswinkel from Sporting Lisbon on a pre-contract said to be about £8m.
The credit goes to Norwich's manager Chris Hughton alongside chief executive David McNally, who has proven in recent years to be a shrewd operator in the transfer market, for bringing in a player who has been linked with the likes of Manchester United in recent years.
The buy is a sign of real intent from the Norwich board and adds real quality to the squad which already has a lot of players with real graft and hunger but lack that cutting edge in front of goal.
In a recent interview to Voetbal International, Van Wolfswinkel's words seemed to be those of a player who really believes in the Norwich philosophy:
"The club is in the middle of the table and very ambitious, this summer they will be debt-free and will get on strong."
I had a good talk with the manager, Chris Hughton. He was very specific about my qualities and wants to build a strong team. That shows good trust."
This could prove to be one of bargains of the Premier League next season and help Norwich take the next step in their Premier League ventures.